Leading Irish designer Joanne Hynes has teamed up with cult favourite nail polish brand Sally Hansen to choose a palette of colours for her latest campaign "11". The "11" collection is a limited edition AW13 release that features 11 items of clothing and 11 pieces of jewellery and Joanne has picked eight Sally Hansen shades that she feels best complement the colour palette and feel of the collection.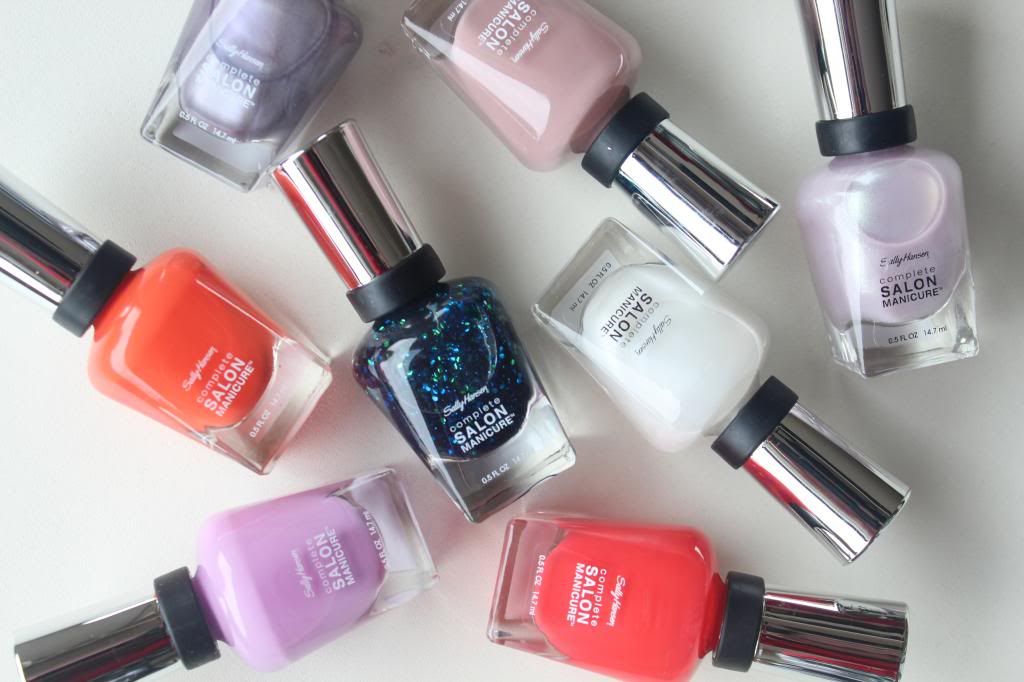 Most of these shades will be familiar to you as they are longstanding favourites of the 48-strong Sally Hansen line-up. I was a little disappointed that the shades weren't new and limited edition . There was a lot of scope to release an edit of special colours that Joanne had a hand in collaborating on and mixing herself but, hey, what do I know?!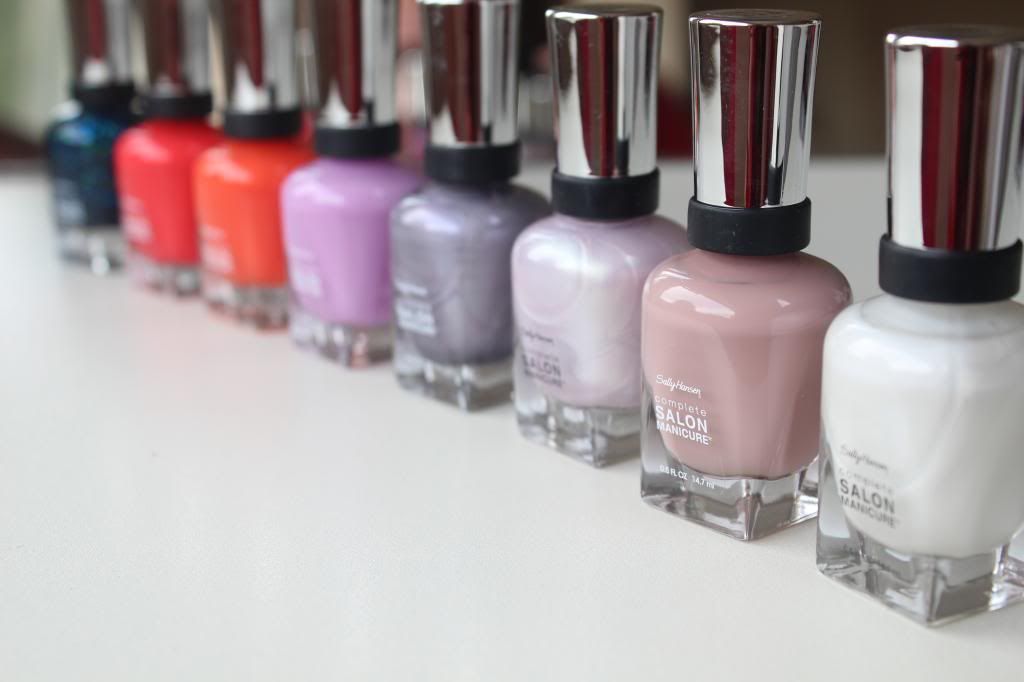 There is a good mix of shades and textures here, something for everything, though there is a definite leaning towards muted purples, greiges and nudes which, as always, is very popular for autumn/winter. I have full swatches of each below (though most have probably already cropped up on the blog over the years!) and a little explanation of why Joanne Hyne's was drawn to the shade. As a sidebar, please excuse the state of my nails. I had Shellac on for holiday and, as always, it melted and peeled while I was in the heat and destroyed my natural nails and nail beds. Never again (famous last words!).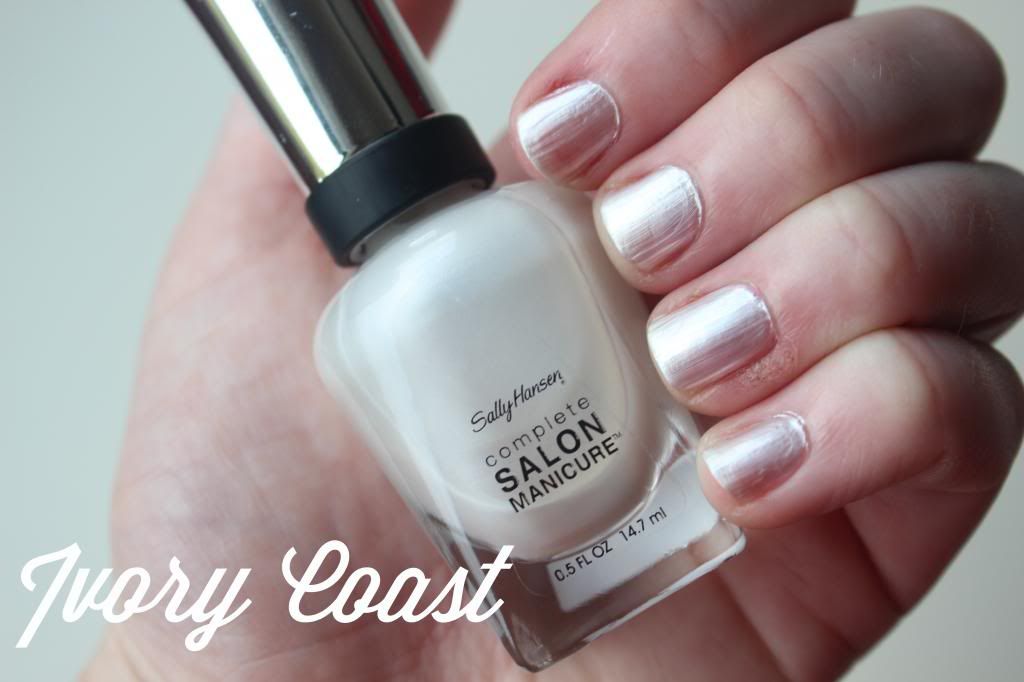 "...modern futuristic look. It's a nod to Edie Sedgwick....a major inspiration for me every season."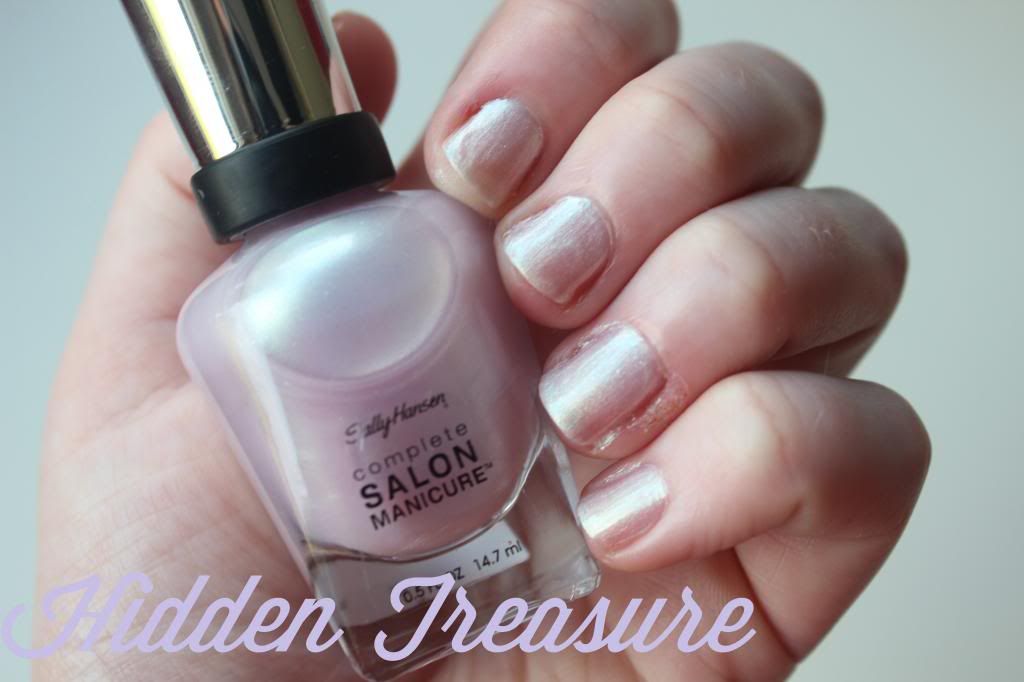 "It's a subtle statement but, when layered on looks fantastic on pale skin for a mysterious look."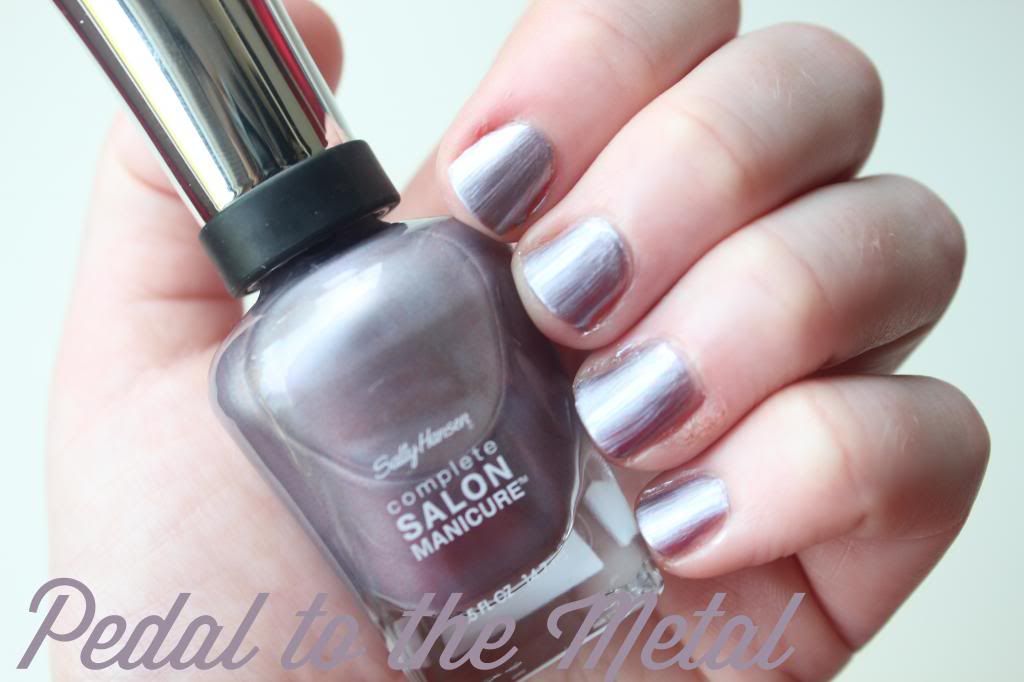 Metal, mirror and crystal are three of my favourite materials to work with which I have used all on dresses, sweaters and t-shirts this season."
"...reminds my of the 1960s dresses and is similar to the lilac neoprene we used for my collection"
"Orange is the pop art colour of the season...same shade as the laser cut perspex embellishment in my "11" collection."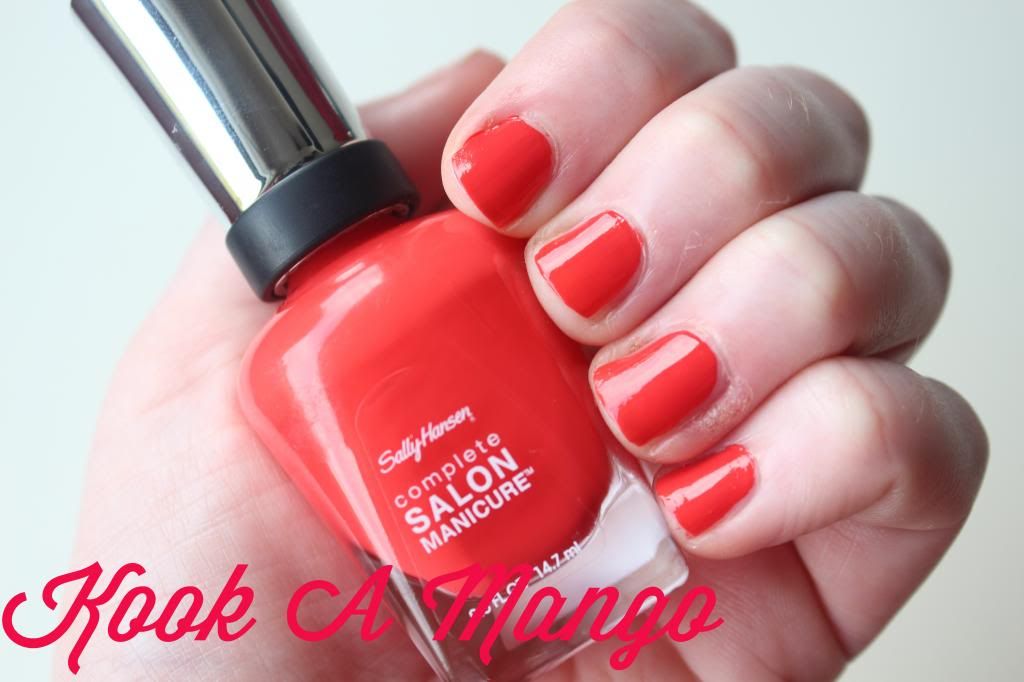 "...the classic red nail will always be in my heart and always in fashion..."
"A gem of a varnish that has an alluring, mysterious, fantasy feel."
My thoughts? I love the idea of Sally Hansen teaming up with an Irish designer. However, I wish this was more of a collaboration, where Joanne Hynes designed a capsule collection, perhaps to be sold alongside her "11" collection. I do like the fact that she picked many shades which aren't always to the forefront of the Complete Salon Manicure range but, I personally dislike the pearl/frost finish polishes (in general, not just these ones!) and wish some other shades had been included in their place. It's a good way to reintroduce consumers to the range and also to shades they might not be familiar with. My picks from the eight are; Mauve Along, Firey Island and Mermaid's Tale (which I'm sure is a dupe for some Deborah Lippmann polish that I don't know the name of!).