Ahhh! It's that wonderful time of year again when brands start releasing new products quicker than we can buy them. For AW13, Maybelline are coming out with some interesting products for brows and eyes that I think will appeal to a lot of you; they certainly piqued my interest!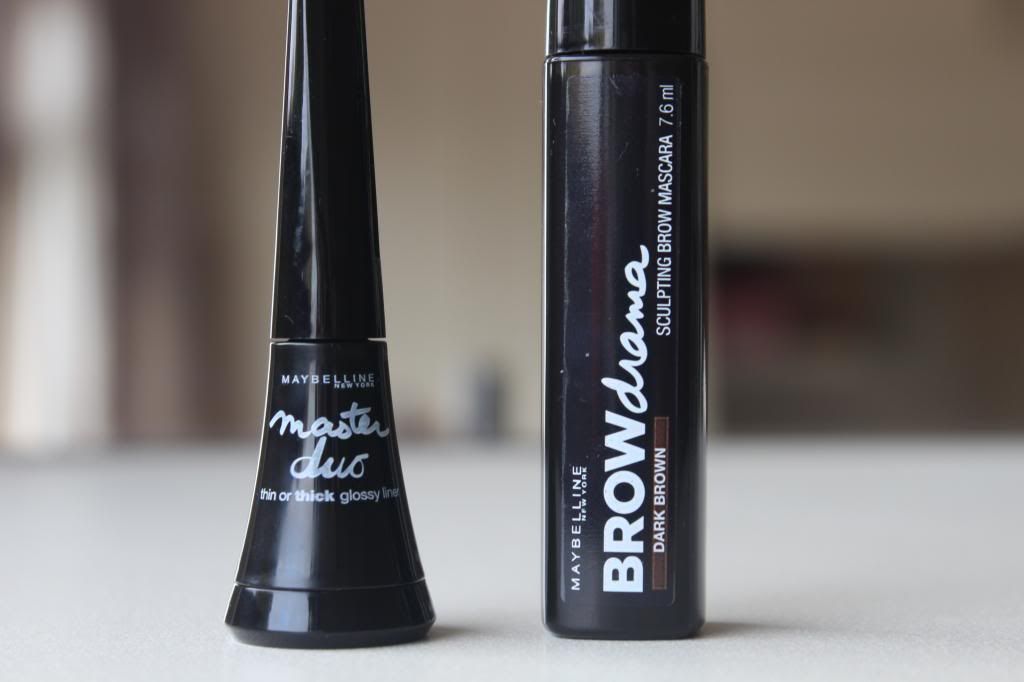 First up, we have Brow Drama* (RRP €7.69), a brow mascara that aims to emulate the strong, full brow that has been seen on the runways of Paris, New York, Milan and London over the past few seasons. It has a funky little brush that allows for 360 degree precision, easily coating and catching each hair. This is the shade Dark Brown which, unfortunately, is much too dark for me but, I'm very intrigued by it as I am obsessed with brows so, I think I will pick up the shade in Dark Blonde and give it a try!
Master Duo Liner* (RRP €7.99) is another one with a quirky applicator and has an interesting concept behind it. Playing into the punk trend, Maybelline have developed a unique dual-sided applicator that can be used to create both thick and thin lines. A simple 90 degree turn of the wand, from the thick to the skinny side, will change the width of the line and the intensity of your liner.
I have made no secret of the fact that I am brutal when it comes to any kind of liquid eyeliner. Dee, however, is a total pro so, perhaps she'll demonstrate this one at some point! I will say that, in terms of basic swatches, it does actually work. The material used to make the applicator is firm yet malleable and allows for good control and dispersal of product without any noticable dragging. The liner itself is incredibly black and dries to a gorgeously glossy sheen. It's not as waterproof or water resistant as I would like my liner to be but, it's better than many others I have tried at a similar price point.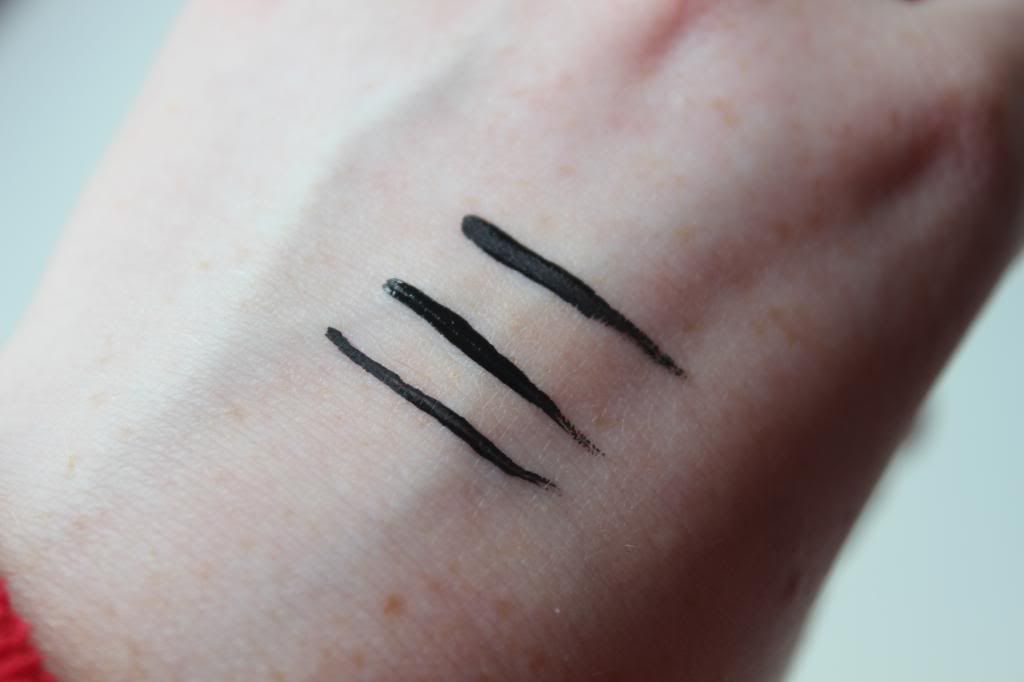 So, that's what's new from Maybelline so far this season. Two basic products that have been reimagined and released to complement the trends of the season. I love that some obvious conceptualisation has gone into the applicators and their purpose and that they aren't just more bog standard liners and brow products. A bit of effort doesn't go unnoticed, especially at this price point!