This is a scheduled post as I am away on holiday at the moment! I'll reply to any comments, questions or queries when I get back!
I was recently given the opportunity to trial one of the new
ghd AIR
* hairdryers from the Jewel collection. Honestly, the offer couldn't have come at a better time because my old hairdryer had just bitten the dust after many years of serving me faithfully and I was starting to look at which one would be the best replacement.
I knew I wanted something light as my previous one had been a professional hairdryer that weighed a tonne and made my arm ache after awhile. It also had to have decent wattage behind it so it would get my hair dry reasonably quickly. So, the AIR dryer seemed like the perfect option for me and I gladly accepted the offer to try it out.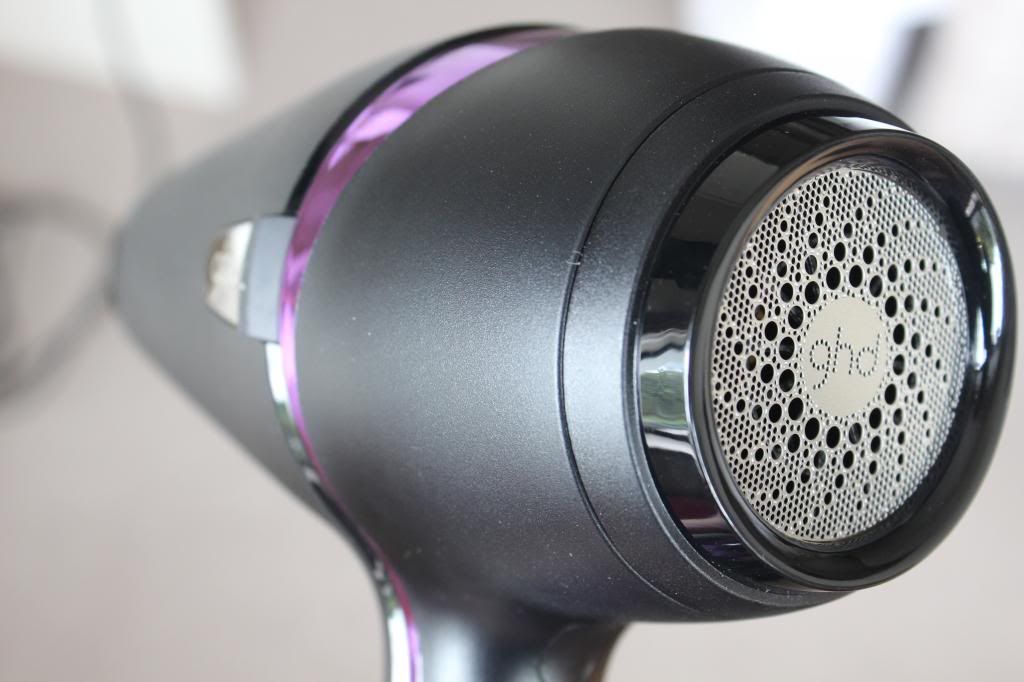 The ghd AIR costs €120.00 and comes in a rather snazzy box complete with two different sized nozzles depending on your hair and styling needs. I see from the listing on the ghd Ireland website that the price also includes a matching amethyst ghd paddle brush and a free ghd AIR diffuser which, while weren't in my box, definitely make the overall price seem quite reasonable.
Speaking of price, the ghd AIR seems well-placed in the hairdryer market though is definitely sitting comfortably at the upper end. The Parlux Powerlight 385 comes in at around €100, as does the Babyliss Pro while the Ego Professional Alter EGO hairdryer tops the scale at €125. These were three of the hairdryers recommended to me by my hairdresser and she firmly maintained that it was worth spending €100+ for a decent hairdryer that won't burnout after a few uses and need replacing.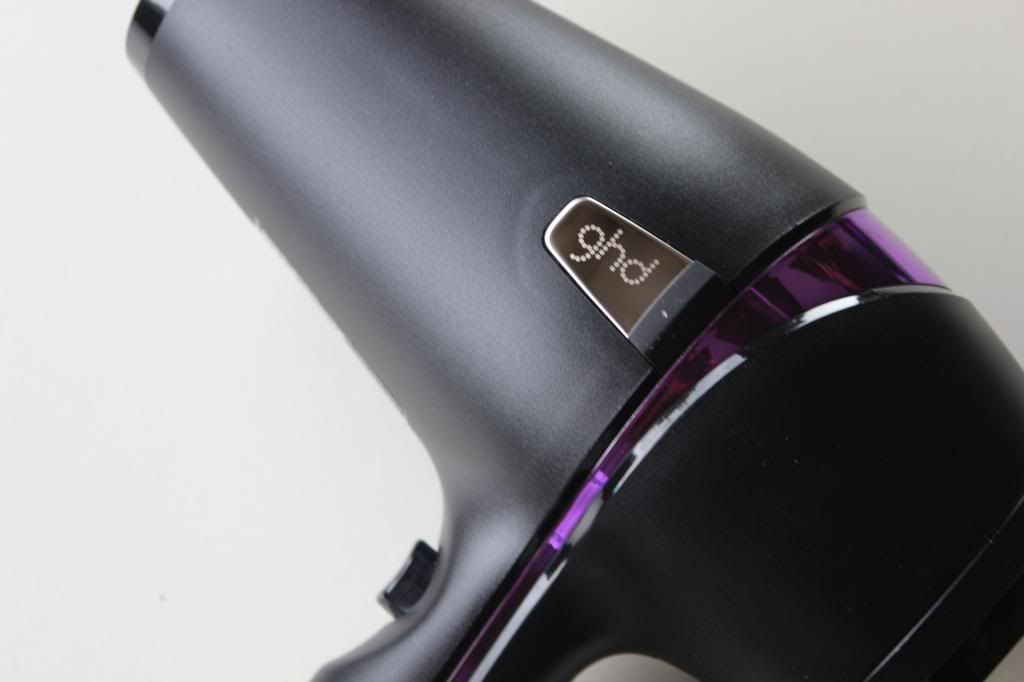 One of the most noticeable differences in using the ghd AIR is the weight; I don't find it nearly as heavy as my old hairdryer and can get my full head of hair dried without constantly having to change hands or give my arms a break. Functionality-wise, the ghd is a massive improvement on my old hairdryer, the Superior Energy 3700, which I actually bought years ago through the same hairdresser. I thought (until it died a sad and sudden death!) that this was the Ferrari of hairdryers. Weight aside, it was super powerful, gave a really sleek and smooth finish and dried my mop of hair in record time. However, it only really had two heat and power settings altogether and no cool air button which, I now realise was a huge deficiency on its part!
The ghd AIR has two power settings and two heat settings, as well as a cool air option and contains ionic technology to reduce frizz and give hair a shiny finish. It's a really comfortable hairdryer to use and hold as they designed it with both left and right handed people in mind. It also has a really long power cable which helps with moving the hairdryer around your head and not getting caught up in the cord!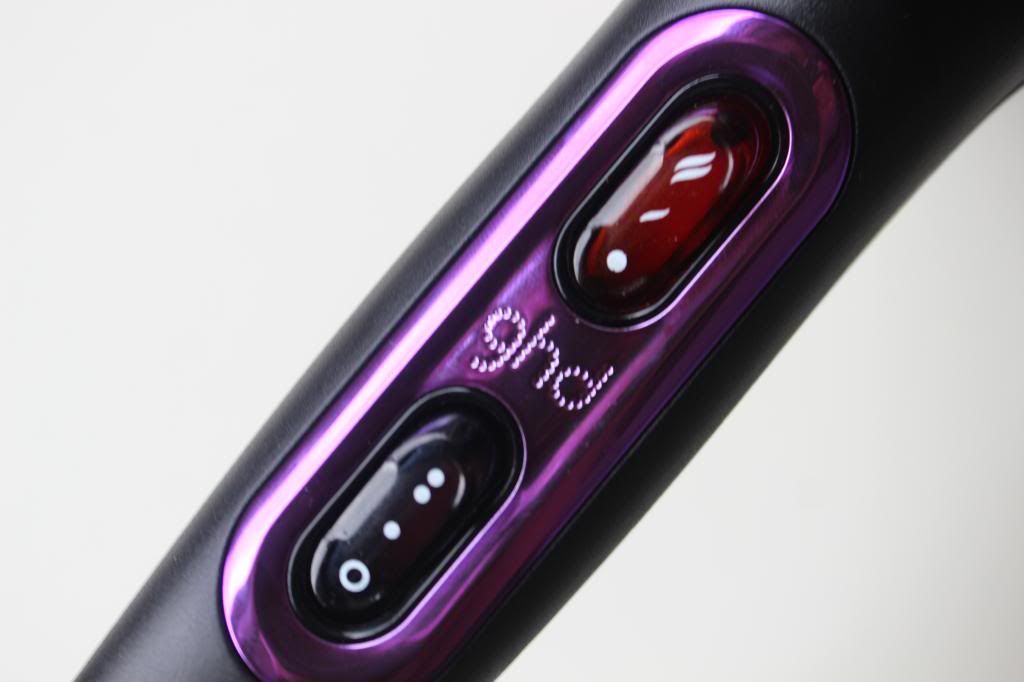 Generally, I will just tip my head over and blast my hair dry, finishing it off with a paddle brush but, I attempted a full-on salon blowdry with the ghd AIR a week or two ago and loved the result. It took about 25 minutes to blowdry my whole head of hair, styling it as I went and the finished result was really smooth and sleek with no flyaways.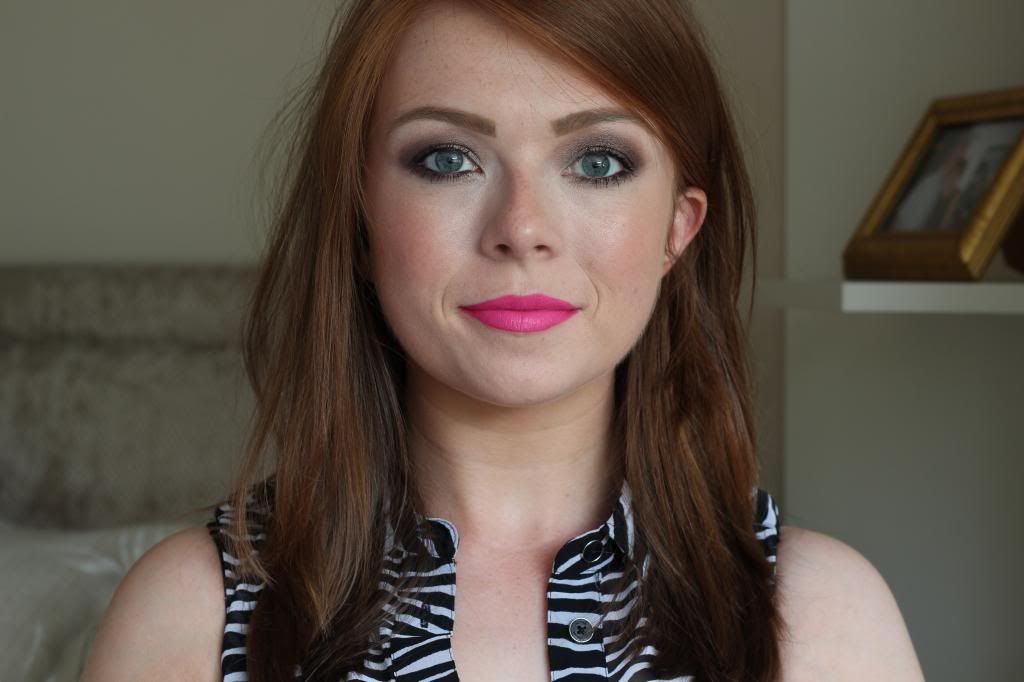 I suppose the only real negative may be the price. Taking my hairdresser's advice on board, I was waiting until I had the money together to invest in a more expensive hairdryer but, I understand that not everyone will see the need or want to do that; it is a significant cash outlay. However, ghd is well-known for being expensive but, also for the hardiness of their products; I still have my first generation ghd straightener from...2004 would it be?! so, if you plan on investing you will definitely be getting your money's worth on a cost-per-use basis!