I can't smell Elnett hairspray without thinking of my nana. She is my ultimate favourite person and so many snippets of memories that I have of my formative years are of sitting beside her, in front of her ornate dressing table, watching in the mirror as she doused her perfectly coiffed hair in a cloud of Elnett. I love that she still does that to this day. It's her signature.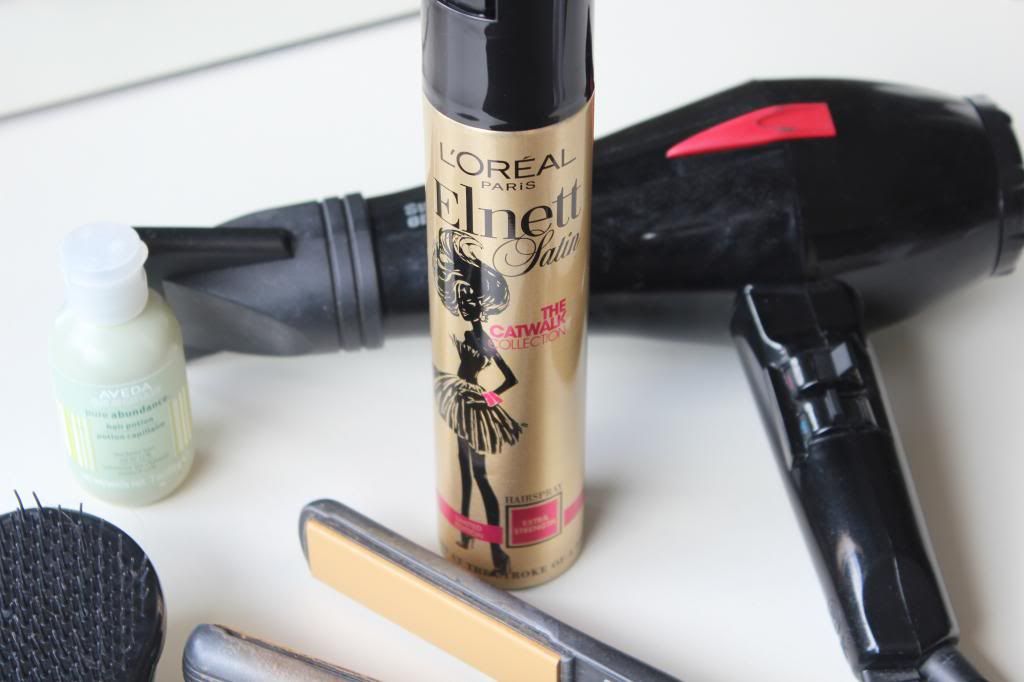 That is the memory that came to me when I opened the envelope containing a sneak peak of L'Oreal Elnett's upcoming limited edition hairspray. The formula is the same. The distinctive Elnett scent, thankfully, remains the same but, the sleek and shiny packaging has been revamped for AW13 with a fashionable twist. Enter, Elnett The Catwalk Collection*.
Due to launch backstage this September during fashion week, in a fitting tribute to its longevity and cult status among runway hair stylists around the globe, The Catwalk Collection edition features a beautiful illustration of a catwalk model in the place of the familiar face of the Elnett woman.
While I presume most everyone is acquainted with the iconic hairspray, it has been a constant on my dressing table since I was old enough to do my own hair, and for good reason. Aside from the obvious nostalgic value, it is the one hairspray I have found that does not leave my hair crisp or crunchy. The lightest hold formula is enough to hold my naturally straight hair in curls and you can brush out hair without losing the hold. Prices are as follows; 75ml @ €4.42, 200ml @ €7.98, 400ml @ €10.66.