Last week I shared my thoughts on the
Chanel Les Beiges
pressed powder and, today, I wanted to update you on another product
I bought in London
, Diorskin Nude BB Creme. As with the Chanel powder, this BB cream has been surrounded by a lot of hype and, being the sucker that I am, I was hellbent on trying it out.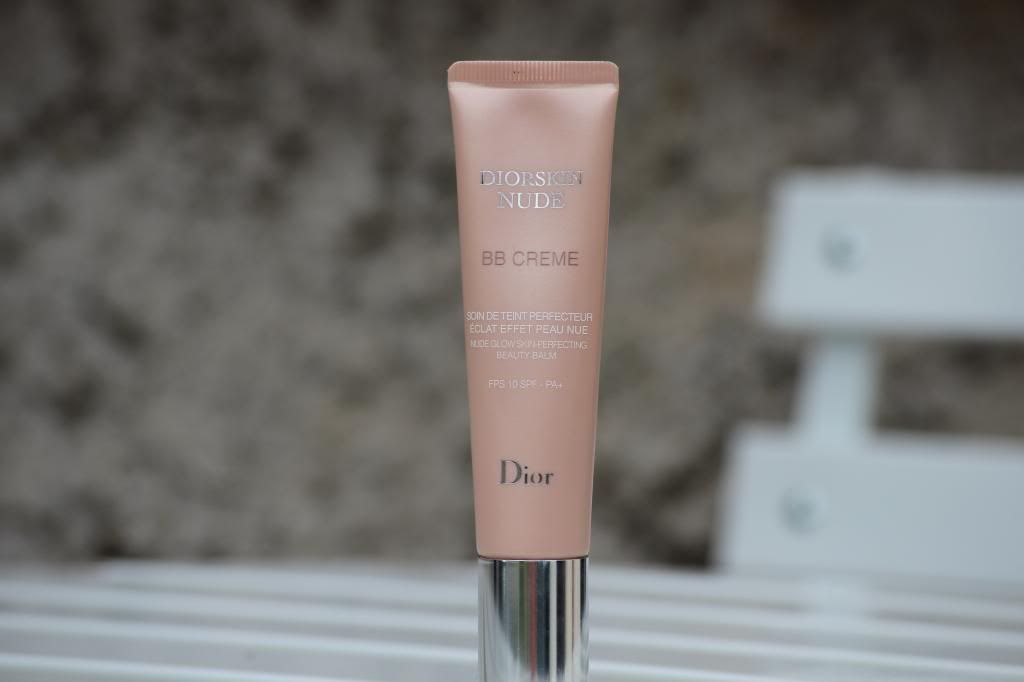 Diorskin Nude BB Creme promises to be a complexion perfector and is, according to the blurb, "a dream combination of skincare and make-up". It is supposed to be a skin adjusting product, concealing only the undesirable blemishes and adapting to the differing skintones that may be present across the entire face.
While I don't have the foggiest about the skincare capabilities claimed, I can confirm that the BB cream does work wonders on the skin; creating almost a soft-filter effect over dark spots, redness and blemishes and improving the appearance of the skin as a whole, without looking like you are wearing a lot of make-up.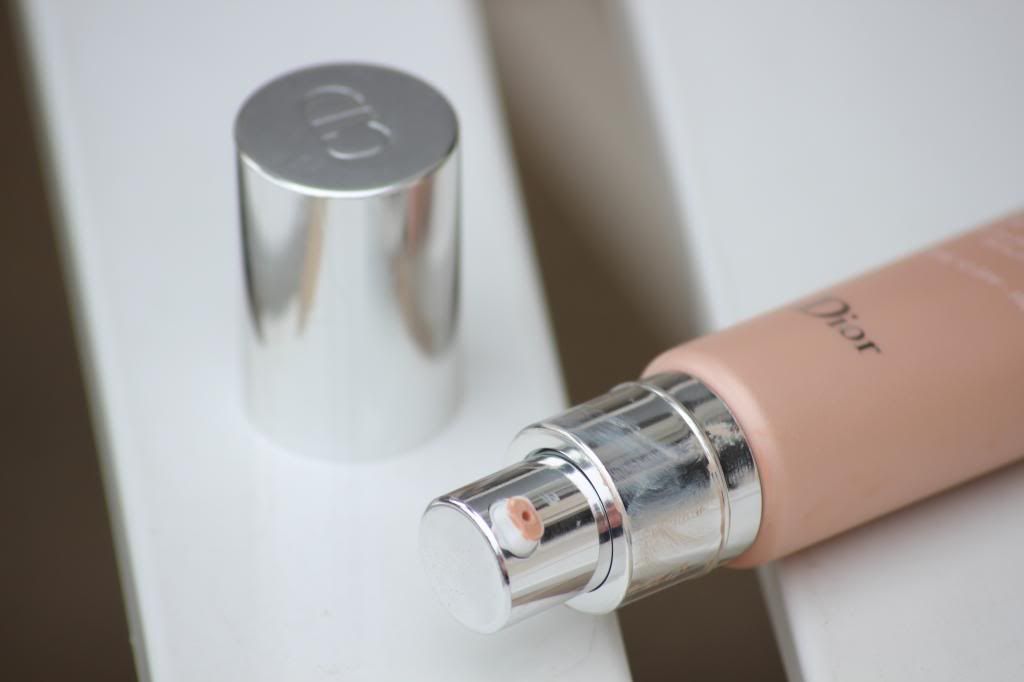 I bought it in the shade 01 Light and, you know, it's really refreshing to find a brand that has recognised that fairskinned people are not a shade of orange or tan but, are actually very pale! This shade matches my skin perfectly and, as with the Chanel, it's adapting capabilities come to light because it also works well when I have fake tan on.
I love the packing. The soft tube/pump applicator combo is really unusual but, I really like it and find it very easy to use. One pump gives just enough product for a light layer of product and I have found that the best way to apply it is with my beloved Real Techniques Buffing Brush. At €41.50, this isn't a cheap product but, I firmly believe that getting a good base; right shade match, proper consistency, adequate coverage, is half the battle when it comes to perfecting your make-up and what you use on top can come from a more reasonable price point if necessary.
I will do a post next week on my current and newly revamped daily make-up routine so you can see how both this and the Chanel Les Beiges look on my skin.