I was never massively fond of Vera Wang Princess. I liked it on other people but, on me, it always seemed sickly sweet and left me feeling quite heady. So, when I was sent a sample of Pink Princess*, the follow-up fragrance, I was decidedly skeptical. However, one spray later and I was hooked!
Pink Princess is a limited edition release that is supposed to reflect the vivacious energy and girly style of the Vera Wang Princess girl. The brand describes the scent as "spontaneous. irresistible. fun." and I have to say I agree. With top notes of pink grapefruit, dewberry and raspberry sorbet, the immediately obvious scent is one of extreme fruitiness. The heart of the fragrance is more floral with pink lotus, honeysuckle and pink hibiscus. At the base is the deeper, more sensual notes of musk, white amber and sandalwood. There is also allegedly a note of marshmallow fluff at the base which is just...yeah!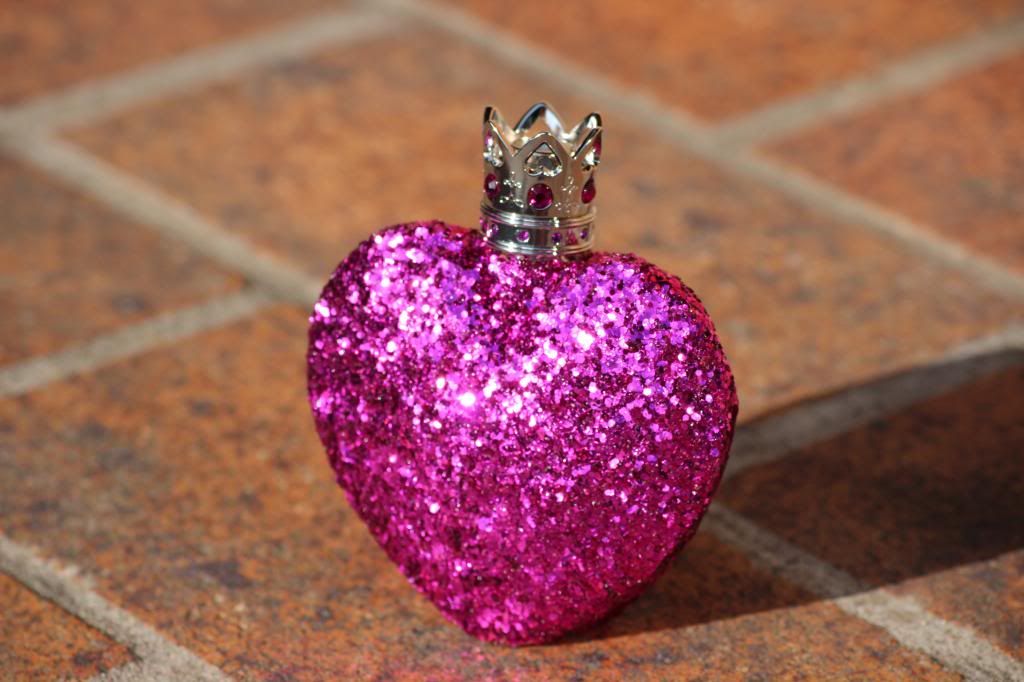 I think the reason why I prefer Pink Princess immeasurably over the original Princess is that the sweet and fruity scents are balanced out with some more sensual and deeper scents, appealing to the part of me that likes "manly" smelling fragrances. This fragrance fades really nicely on my skin, losing the majority of the sweet and sugary scents within the first minutes and leaving a light, fruity and deep layer.
I can't let this review end without addressing the elephant in the room, the packaging. It is most definitely eye-catching; a giant glass heart literally dripping with chunky pink glitter. I love when something is so tacky that it's actually really quite amazing. Go big or go home, as they say, and Vera Wang has certainly done that here with this bottle, complete with crown topper and all!
Eau de Toilette 30ml €43.20
Eau de Toilette 50ml €57.20