It's been awhile since I've done one of these My Face style posts. So much so, I don't even know for sure if it is #5 but, sure, we'll run with it! Basically, the weather is good at the moment - shocker, I know, and my make-up has become really simple. I'm all about light coverage, bronzed skin and bright lips and I thought I would fill you in on what I'm using everyday to achieve this.
Now, bear in mind, the above picture was taken 12 hours after first application so, I may look a little rough around the edges! However, this has been my go-to look since our last bout of sunny weather and I quite like it.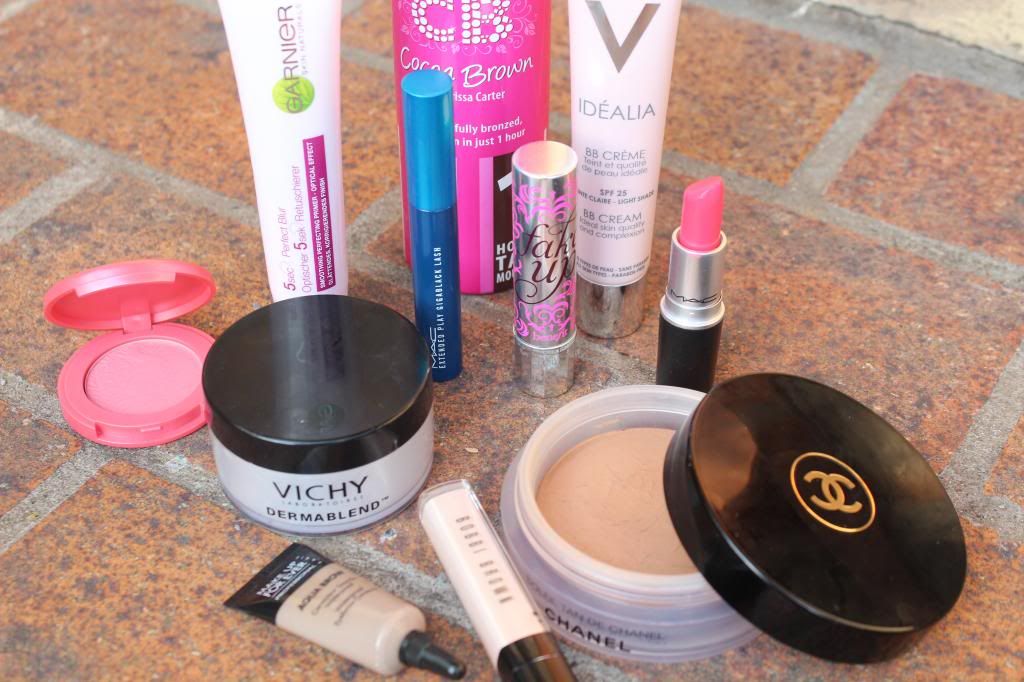 Garnier Perfect Blur*
Cocoa Brown 1 Hour Tan* (
Review
)
Vichy Idéalia BB Creme* (
Review
)
Bobbi Brown Tinted Eye Brightener (
Review
)
Chanel Soleil Tan de Chanel
Make Up Forever Aqua Brow*
Tarte Amazonian Clay
Magic
(
Review
)
MAC Extended Play Gigablack Lash*
MAC Impassioned
So, this is the current line-up and, seeing it all laid out there, it's actually amazing how many products go into creating such a simple look! So, tell me; do you have a go-to look of the summer or any product loves you think I should check out?