As you may know from my Friday post, this past weekend I went to London for a girlie weekend with my sisters. I had such a good time and, while the majority of it was filled with great food and as many restaurants as we could fit in, we also managed to do quite a bit of shopping - of course!
I think I was quite restrained, only buying a few clothing items (which I presume you don't want to see!) and even fewer beauty bits but, seeing as this is a beauty blog and many of these are items I have mentioned before, I wanted to show ya'll what I picked up as well as any initial impressions.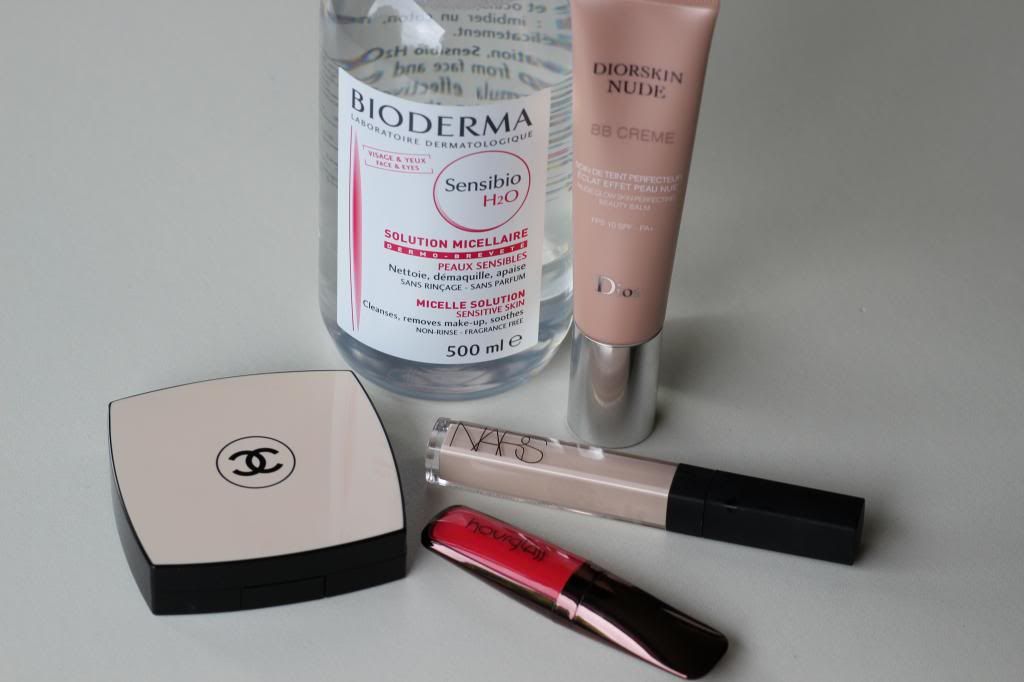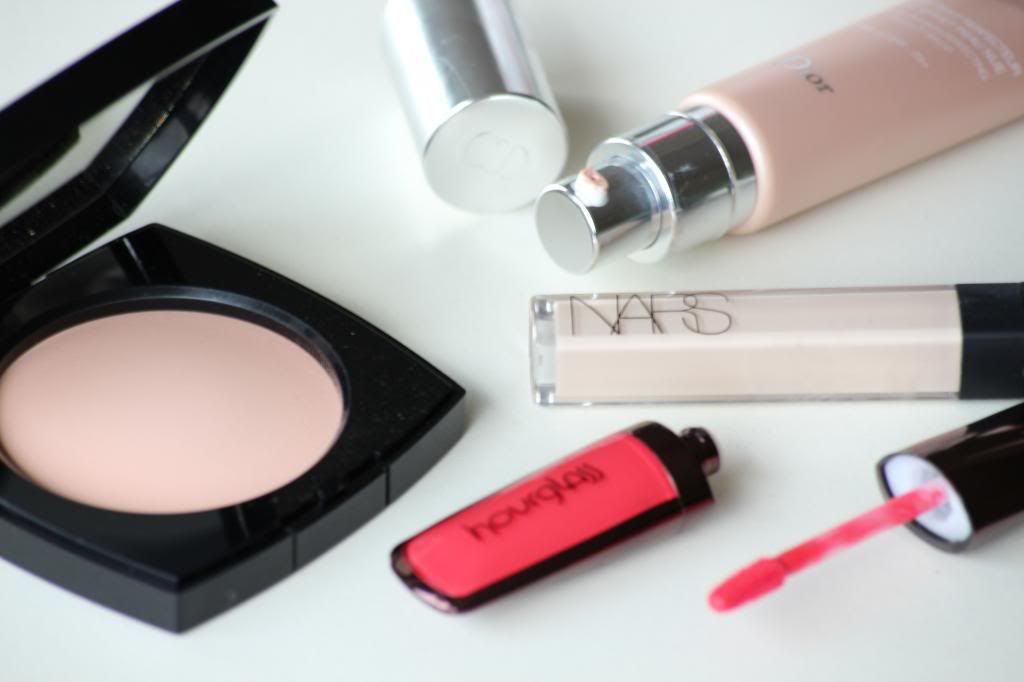 The Diorskin Nude BB Cream featured in my last Wishlist and was influenced by Lisa Eldridge who raved about it, and the subsequent legion of fans who also bought and raved about it. I've used it around 5 times now and I can already tell we're going to get along. It's a brightening, correcting, glow-giving cream with surprisingly buildable coverage and a lovely dewy finish.
Another longstanding feature on the Wishlist was the Chanel Les Beiges powder. Incredibly, this is sold out in the lighter shades almost everywhere but, I managed to track one down from the Chanel pop-up beauty boutique in Covent Garden which, incidentally, is a must-visit for beauty lovers! I have only used it twice so far but, initial impressions are good; corrective and illuminating. I will report back at a later date.
Another purchase that seems rarer than hen's teeth is the NARS Radiant Creamy Concealer. It was sold out in the palest shade; Chantilly, at all main department store counters I checked but, eventually found it at the Space.NK tucked away in a street behind Covent Garden. First impressions are that it is very creamy and quite full coverage and works amazingly on my undereyes with Bobbi Brown Tinted Eye Brightener.
Finally, I fulfilled another Wishlist lust and also bought the Hourglass Opaque Rouge Liquid Lipstick in Muse from Space.NK. These super pigmented and long-wearing lipstains come in an array of great colours and are really lovely to wear on the lips. I foresee an obsession coming on!
I included the Bioderma in the picture above because, while not bought in London, it is a recent purchase from Escentual.com. Dee alerted me to the fact it was 20% of and, as I have never tried it before, I decided to take the plunge at a bit of a saving. It cost £14.55 including shipping which, while not cheap, is palatable knowing that it will satiate my curiosity about it!
Though not plentiful, I feel it's a really well-rounded little line-up. The only thing I wanted and didn't purchase was the Hourglass Ambient Light powder because (a) I didn't feel informed enough to pick the right "light" for my needs and (b) After getting Les Beiges, I figured it would be unnecessary and a bit wasteful to buy another powder at the same time - I only have one face, ya'll!