Holy Hell. You all need this. That is all.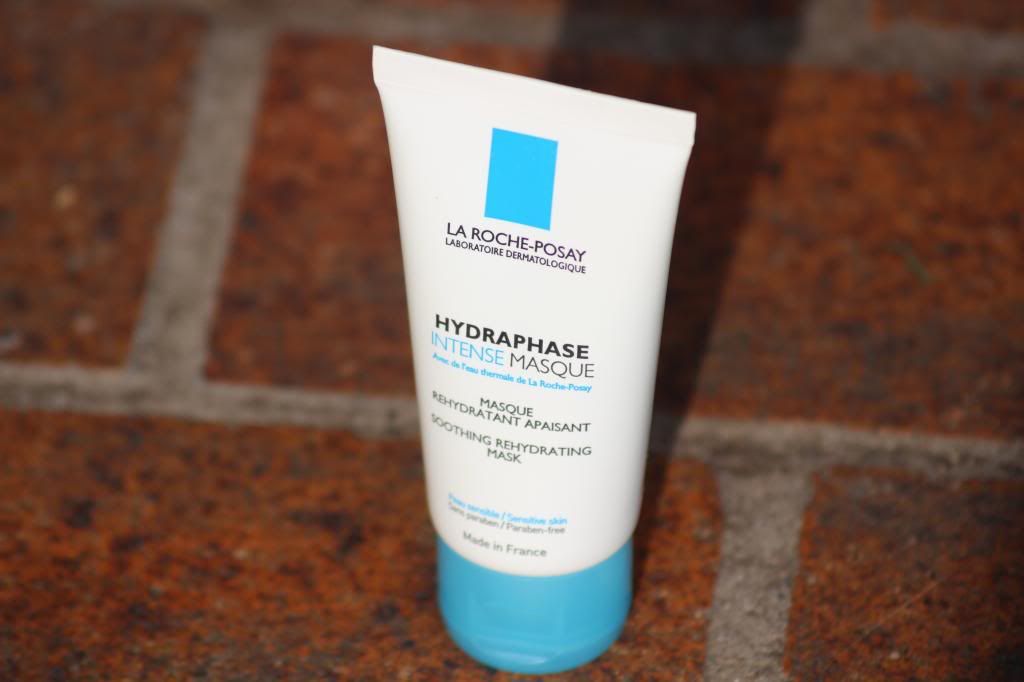 I would be tempted to leave this review at that for dramatic effect but, I know ya'll crave the juicy details so let me fill you in! Hydraphase Intense Masque* is the newest masque from French skincare brand La Roche-Posay. Billed as soothing, intensely hydrating masque, it is packed full of La Roche-Posay thermal spring water and Hyaluronic Acid fragments to ensure maximum hydration.
The formula is a cool, gel-cream hybrid that feels instantly soothing on the skin. The idea is to give moisture to dehydrated skin while also increasing water retention for total rehydration. I didn't think my skin was dehydrated, mainly because I religiously use the La Roche-Posay Nutritic Intense Riche (post
here
) but, as soon as I applied a layer of this masque, I was amazed to see certain areas of my skin sucking it up almost instantly so, it was obviously needed!
The instructions suggest applying a thick layer, allowing it to sit for 10-15 minutes and then removing the excess but, as with the Origins Drink-Up (post here), I apply a slightly thinner layer before bed and allow it to soak it over night. The end result come morning is super soft, super supple skin that feels plump and looks really glowy and healthy!
A 50ml tube will set you back €16.50 which isn't too steep but, given the amount of product they suggest you use, you wouldn't be long going through the tube, so either snap up a few tubes when it's on offer or else use it slightly more sparingly. However, there is absolutely no denying the fact that

Hydraphase Intense Masque is an awesome and incredible product that will suit all skintypes from the most sensitive to even the oiliest.