If there is one thing Irish beauty obsessives complain about it is the extortionate prices of products here in comparison to the USA and, to a lesser extent, the UK. When Essie finally landed on our shores a year or so ago, we all seemed to rejoice at having it just "down the road" in the shop. However, our elation was short-lived when we realised that one bottle of pretty polish from the brand's curtailed diffusion line would set us back roughly a tenner. No bueno.
I've seen a lot of people saying that they won't buy Essie because of the price and I get that. There is really no need to spend over €7 on a nail polish when brands like Barry M, Maybelline and Rimmel do such excellent polishes for a song. However, I still harbour a love for Essie; the bottles, the brushes, the shade range, so, I was chuffed to see that the brand is stepping up its game and including Essie mini sets in the line-up that seem to be better value than buying the polishes separately.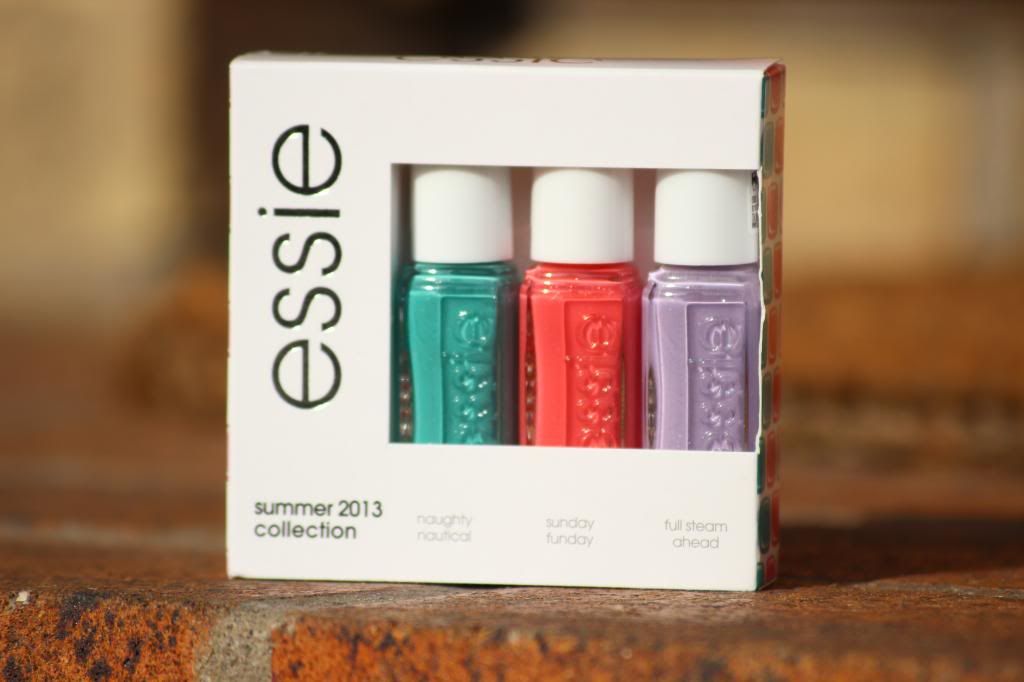 You may remember that we featured and reviewed the Essie Summer 2013* collection a few weeks ago (post here). Well, now the brand have made available a trio of minis from that collection (RRP €19.99) featuring Naughty Nautical, Sunday Funday and Full Steam Ahead which, incidentally, were my top picks back in that post!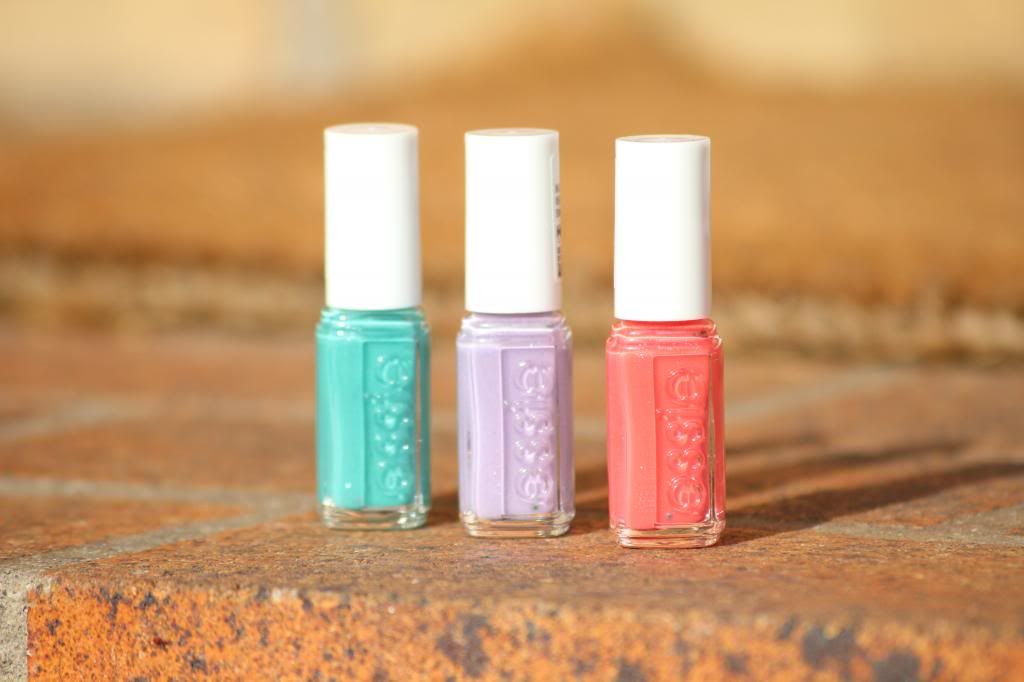 Now, there are a few reasons why these mini sets are an inspired idea. Let me elaborate;
No one ever really finishes a full bottle of nail polish, especially when it is is a seasonal colour like these.

You get three colours for the price of two. Sure, sure, they are smaller bottles at 5ml each so, they are technically worse value but, hell, you don't need 13.5ml of one shade of nail polish in your life. You just don't.

They make excellent gifts. Whether it is a present for your fellow beauty fiend or as a Christmas stocking stuffer (split them up among a few stockings if you are being extra savvy), they won't break the bank and are sure to have recipients jumping for joy.
Speaking of gifts, Essie have also launched a duo for the expectant mammys among us (or, y'know, just anyone who likes the colours). Called Baby Boy or Baby Girl*, it features a blue, Lapiz of Luxury, and a pink, Muchi Muchi.
Honestly, there is no real selling point here as the duo costs €19.99, the same price as they would be were you to buy them separately. However, I do think this is a novel idea and it would be a cute way of telling mothers/sisters/friends you were expecting or as a little pick-me-up/congratulatory gift for the preggo ladies in your life!