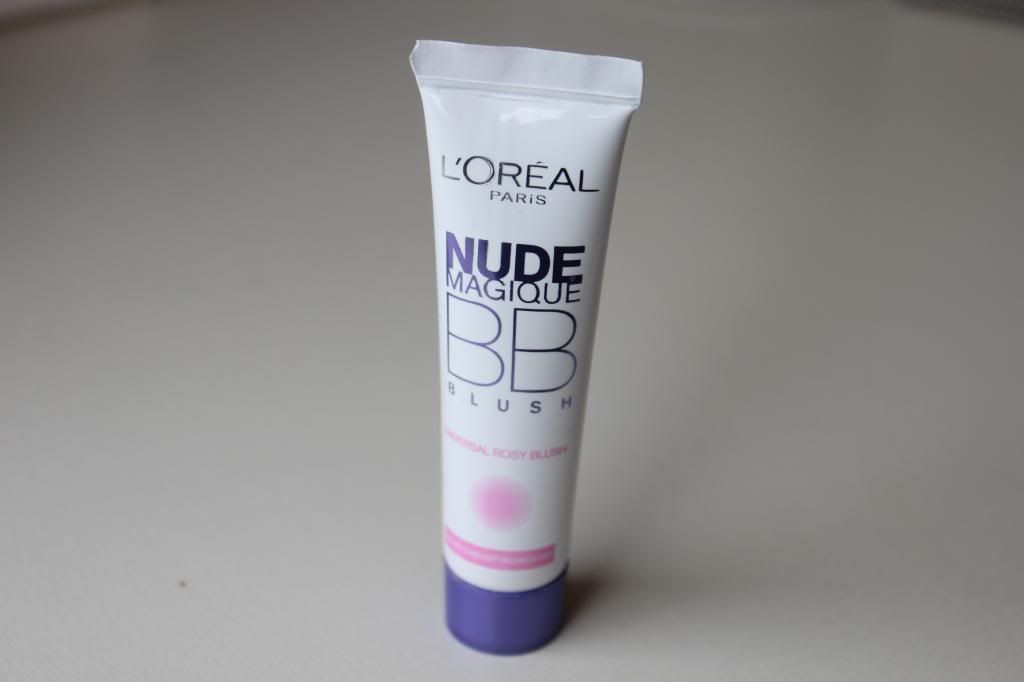 L'Oreal is a drugstore brand that has shot up in my estimations in recent months. The quality and variety of products is really impressive and, because the brand is part of the wide L'Oreal family, the unique product innovations eventually trickle down from the luxe brands like YSL and Armani to the (more favourably priced) drugstore lines.
However, as with all beauty brands, L'Oreal have had their fair share of misses - you might remember that I wasn't too impressed by their CC Cream range. The L'Oreal BB Blush* is, in theory, an exciting and innovative product but, in practice, was a disappointment for me.
The blush is a blue-based pink in an unusual gel formula. While on my hand, it shows up as a bright pink shade, it blends out to almost nothing on my cheeks where there is already some natural redness. Like, it is literally invisible on my face which is not ideal!!
Even if the blush had shown on my face, I encountered a far more annoying issue upon application; it doesn't dry in! I'm all for a dewy complexion and strive for this most days but, the BB Blush just looks and feels wet for hours after application.
I hate to give a review where the bottom line is "Keep your money" but, I have had a few people of different skintones try this out and they have had the same results. The only skintone I can imagine it working on would be a proper porcelain white with absolutely no pink or red pigmentation in the cheeks and even then, the finish of the product needs to be addressed by the brand. It's a shame that the results of this product don't do the innovative and exciting formula justice but, hey, can't win 'em all!