I can't think of any other faction of the beauty industry that is as fast moving as nail polish is. It seems like there is a new collection every month and, while I'm not complaining, it does make you wonder what more they can come up with! From Essie* this summer comes an explosion of colour. Inspired by the chiffon beach cover ups and pastel cashmere scarves of summer holidays, the collection features six shades and there really is something for everyone with a selection of pastels and brights to choose from.
Essie Weingarten herself said that the idea behind the collection was to inspire relaxation and to have your manicure as a summer accessory. Launching in July, the collection is priced at €9.99 and features the newer brush and formula which is proving more popular than the original which is still being used in the wider collection.
From left to right in the below pictures we have The More The Merrier, Naughty Nautical, The Girls Are Out, Sunday Funday, Full Steam Ahead and Rock the Boat. All of the shades have the finest silver shimmer throughout them which, in person, is actually quite visible on the nail. Pigmentation varies from shade to shade with the electric lime green The More The Merrier and the grape hued The Girls Are Out being the best as they are opaque in one coat. The pastel shades need a bit more work to build them up which is probably no surprise!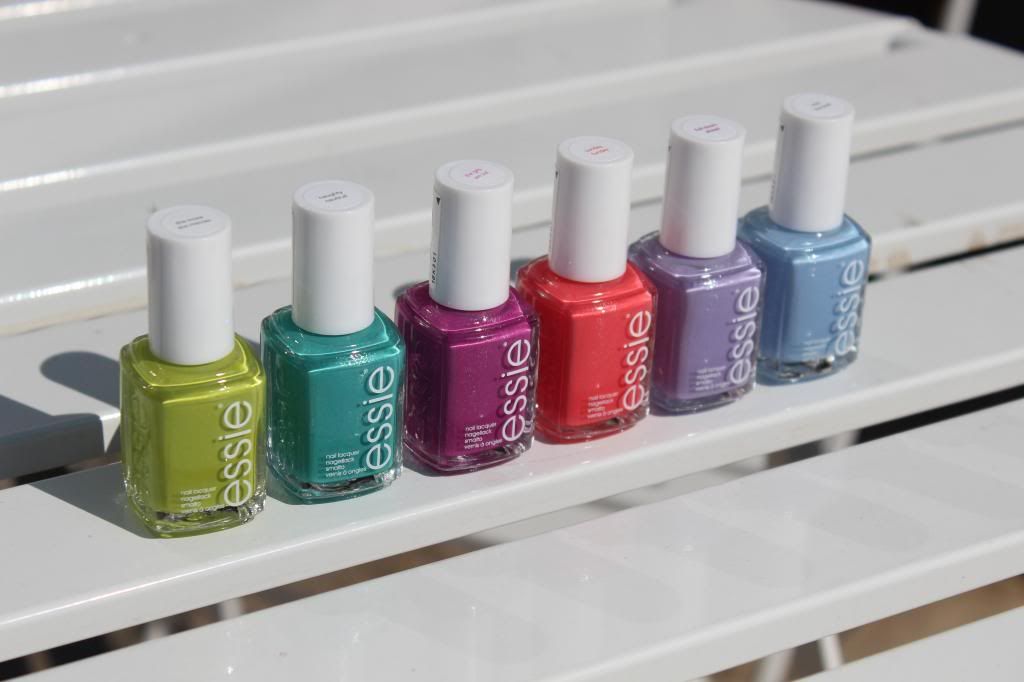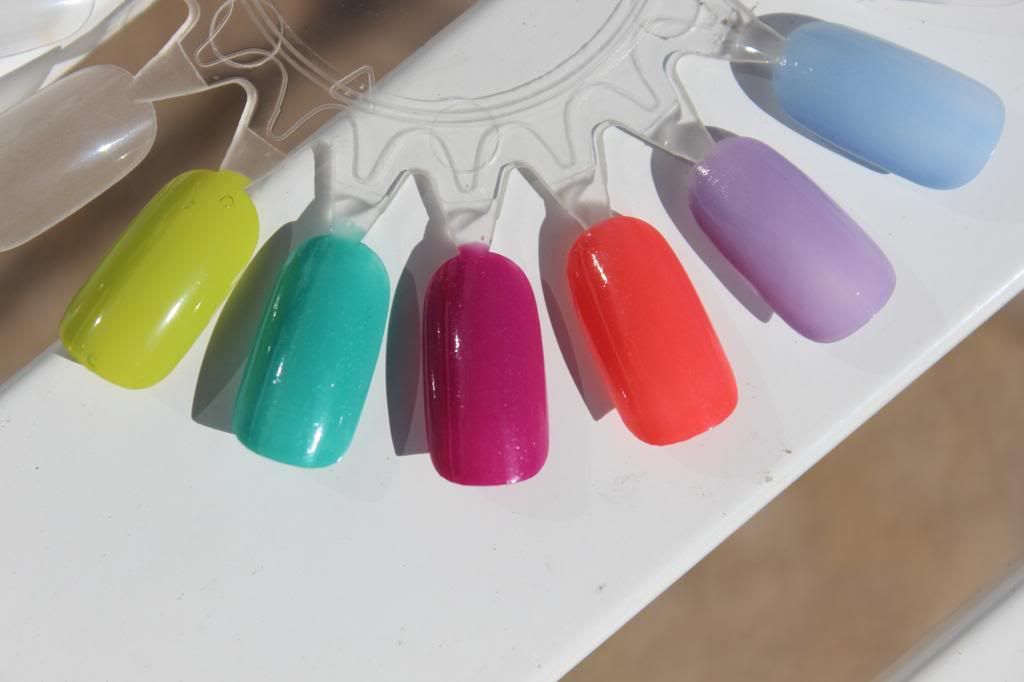 I really love this edit from Essie. While the shades may not be new or unique, they succeed in making me feel summery and as though I am on holiday. My top picks? The bright turquoise Naughty Nautical and the lilac Full Steam Ahead!