When the new Garnier Pure Active Intensive Charcoal Scrub* landed on my doorstep, my thoughts immediately shifted to a longtime favourite product of mine, the Origins Clear Improvement Active Charcoal Mask. Both products, though different in nature and formulation, promise to deep cleanse the skin, drawing out impurities and unclogging pores. So, instead of just giving you a limited review of the Garnier scrub, I wanted to do a comparison post since I have heartily recommended the Origins offering in the past and, realistically, if the same results were achievable at a much cheaper price, you're going to want to know about it!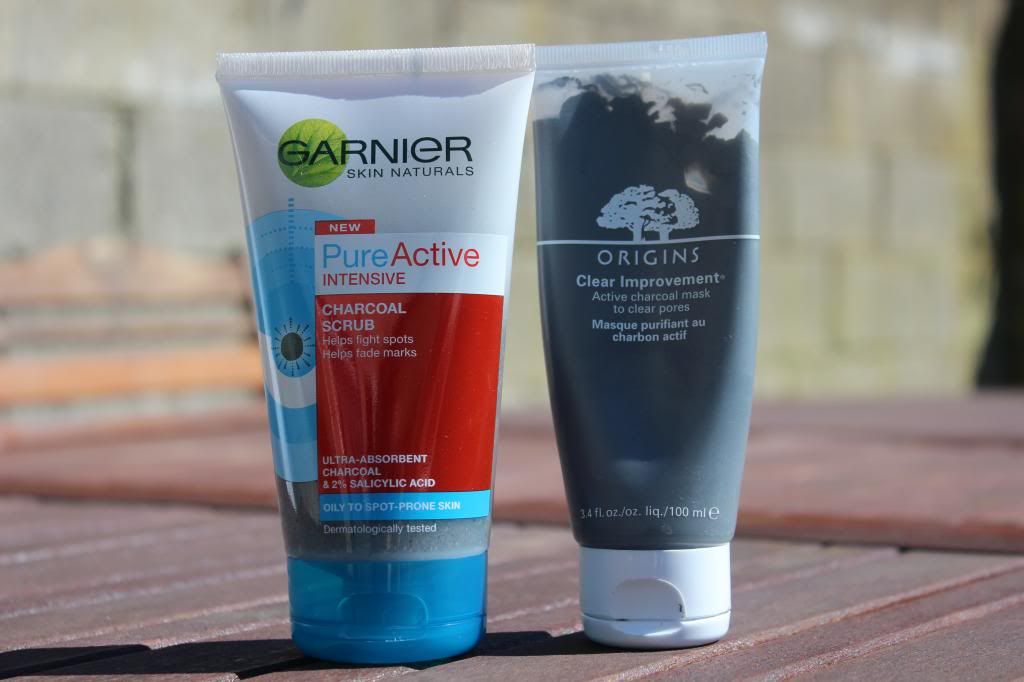 Both products use active charcoal to act as a magnet to impurities.Where the Origins is a clay-based mask, the Garnier is a clear gel scrub packed full of little charcoal beads. When the scrub is applied, the beads disperse and burst and the charcoal is supposed to absorb sebum and fight spots and blemishes.
As scrubs go, it is quite gentle and not at all abrasive on the skin which I appreciate as I have fallen foul of too many products (I'm looking at you St Ives!) that have literally left my skin looking torn up and inflamed. Along with charcoal, the scrub also contains 2% Salicylic Acid for its ultra-purifying and exfoliating capabilities. I know tolerance for Salicylic Acid can vary skin-to-skin so, it's important to be aware of this and avoid it if you know your skin hates it.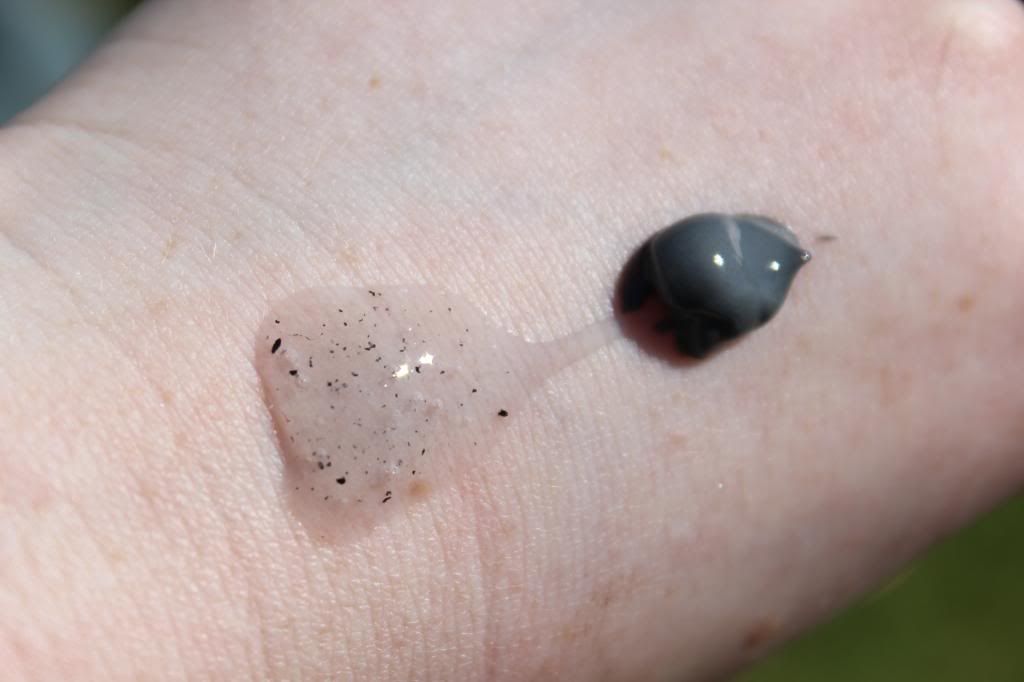 The Garnier has a RRP of €7.69 while the Origins mask comes in at around €25 (Though
Debenhams
currently have it on sale!) so, quite a steep price difference. Garnier say that you can use the scrub daily if desired which I find to be excessive but, each to their own. The Origins mask is designed for use once per week so, in theory it should last you much longer.
While the Garnier Pure Active Charcoal Scrub has similar attributes and results that are comparable to the Origins Clear Improvement Active Charcoal Mask,
I have a massive bugbear with using gel products on my skin. I find them to be quite harsh, no matter how "gentle" they proclaim to be and have noticed that prolonged use causes my skin to feel entirely stripped of all its natural oils. So, for that fact alone the Origins will continue to be my go-to product for declogging my skin when it looks and feels congested. However, that's not to say that Garnier have a bad product here and, if you want to try a purifying charcoal-based product but, are watching your coffers, then I would definitely urge you to give this a go before looking to the more expensive alternative. After all, just because it doesn't suit my skin doesn't mean it won't be your saving grace!!