Way back when we started this blog in the winter of 2010, I remember mentioning that I have a fevered obsession with The Body Shop's Coconut Body Butter. However, I don't recall ever explaining why this little tub of goodness is my ultimate go-to body product. So, after finding an unopened pot earlier this week that I must have squirreled away for a rainy day and forgotten about (isn't that always the way!), I cracked it open and instantly fell head over heels for it once again. So, I decided to review it once and for all and and explain what makes me love this product so bloody much!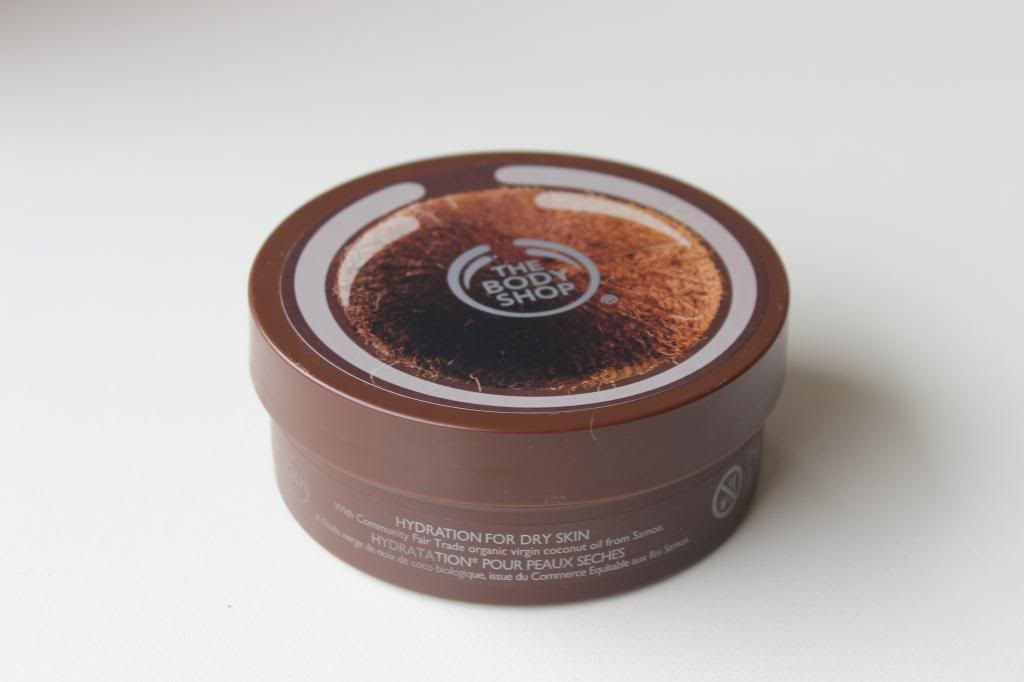 In an attempt to cut a long story short, I spent the summer of 2010 thoroughly obsessed with Hawaiian Tropic suncream. The scent to me was pure tropical paradise and one which I came to associate with happy times on the beach with my loved ones. Fast forward a few months to when I picked up a little kit that was on sale in a Body Shop concession. I didn't know what the coconut scent would be like but, it was that or strawberry and I was anxious to try a few of the products some of my favourite bloggers and YouTubers were raving about. I tell you, I outwardly sighed when I got a first whiff of the body cream. It was my Hawaiian Tropic but, more potent and more purposeful given the lack of sun we see during the Irish winter.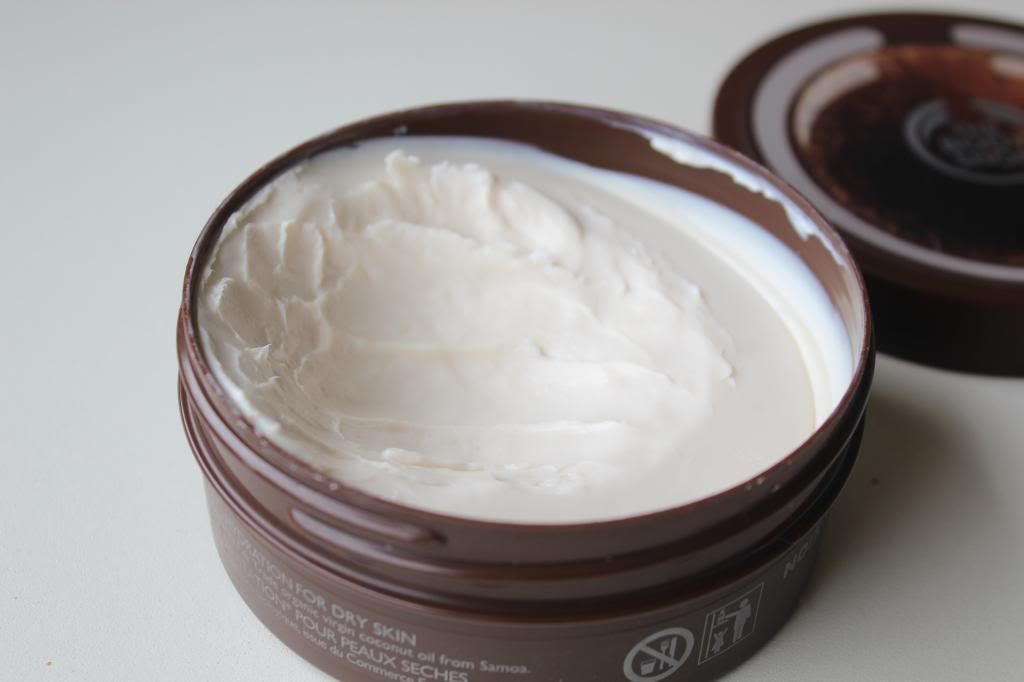 After that, I was hooked. And not just because of the scent. This is just an all-round perfect body cream for me; even with my uber sensitive skin! It is hydrating, nourishing and impressively quick drying given the fact that it has the consistency of cupcake frosting! There is no greasy residue and I find that it soothes even the most irritated skin, including my eczema. And the smell, yes, back to that again! Boy does it linger! After founding the hidden tub, I slathered myself in it before bed one night and drifted off, dreaming of sandy beaches and umbrella cocktails. Fast forward a good 18 hours to my boyfriend giving me a hug and asking why I smelled like coconut. Yep, it lasts almost a whole day.
It's been awhile since I bought one of these so, can't recall the price but, I do know that The Body Shop always have awesome sales and 3-for-2 offers on their body butters so, I definitely recommend getting in there and trying one out if you haven't already!