It's no secret that Sally Hansen is one of our favourite nail brands. So, it's unsurprising that we were like two kids in a candy store last week when we went along to the launch of the new Exotica (RRP €8.95) collection for summer 2013. To me, the collection is quite Moroccan-inspired; the burnt orange of the buildings and pottery, the sandy beige tones, the bright blue of the sky and the green of the lush palm trees, it's all very tropical and, well, exotic!
The collection, due in-store in May, is seven shades strong, ranging from the perfect nude to a fiery orange. Each of the shades offers good coverage with one coat and perfect coverage on the second - it's so rare that there isn't a dud in a big release like this!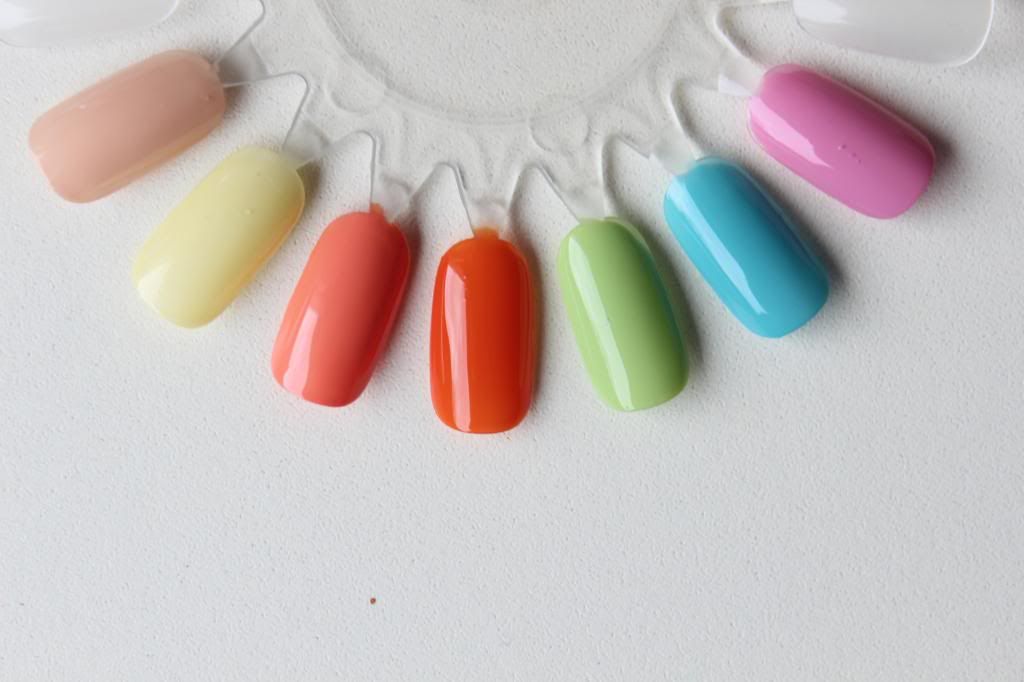 L-R: Shore-ly; Go Bananas; Tahitian Sunset; Evening Glow; Palm Treat; Vitamin Sea; Sgt. Preppy
My top picks from the collection are Shore-ly, a nude that seems like an excellent dupe for Essie's famed Topless and Barefoot, and Evening Glow, that stunning burnt sienna shade that is so unusual yet so perfect for the summer season.
While this collection is a beautiful line-up, I must admit that I was slightly underwhelmed. It's not that it's bad or boring, far from it, but, it just seems have come in too close succession and is too similar to the
Sorbet Soiree collection
for it to be a necessary release. Apparently the UK have passed up on this collection and, assuming they received Sorbet Soiree, they really aren't missing out on much - except maybe Evening Glow! This is one of those times where less may well be more.