Following on from the runaway success of the 2012 Fashion Sets collection, MAC are back with a limited edition edit of four Fashion Sets, each featuring five products. From pale to bright pink, coral to violet purple, MAC Fashion Sets for 2013 set the tone for a season of bright, sophisticated and brilliant colourways. We have a couple of the products to show you and got to peek at the whole collection last week so, let us take you inside MAC Fashion Sets for summer 2013!
Each of the four Fashion Sets contains an Eyeshadow (RRP €15.50), a Nail Lacquer (RRP €12.50), a Lipstick (RRP €18.00), a Lipglass (RRP €17.50) and a Lip Pencil (RRP €15.50), all in the one shade. Embrace Me is a soft pink with with definite blue undertones. Ablaze is a bright apricot coral. Silly is a vibrant fuchsia pink. Heroine is a true violet purple.
Sinead
First up, we have the Lipstick in Silly* to show you. This is a bright pink shade in a matte formulation though, it is not at all drying! Unfortunately, this isn't photographing true-to-colour. Where it looks quite muted in the images below, it is, in reality, a shocking and vibrant fuchsia with definite neon undertones. This colour is quite up my street and I will definitely be picking up the matching Lip Pencil!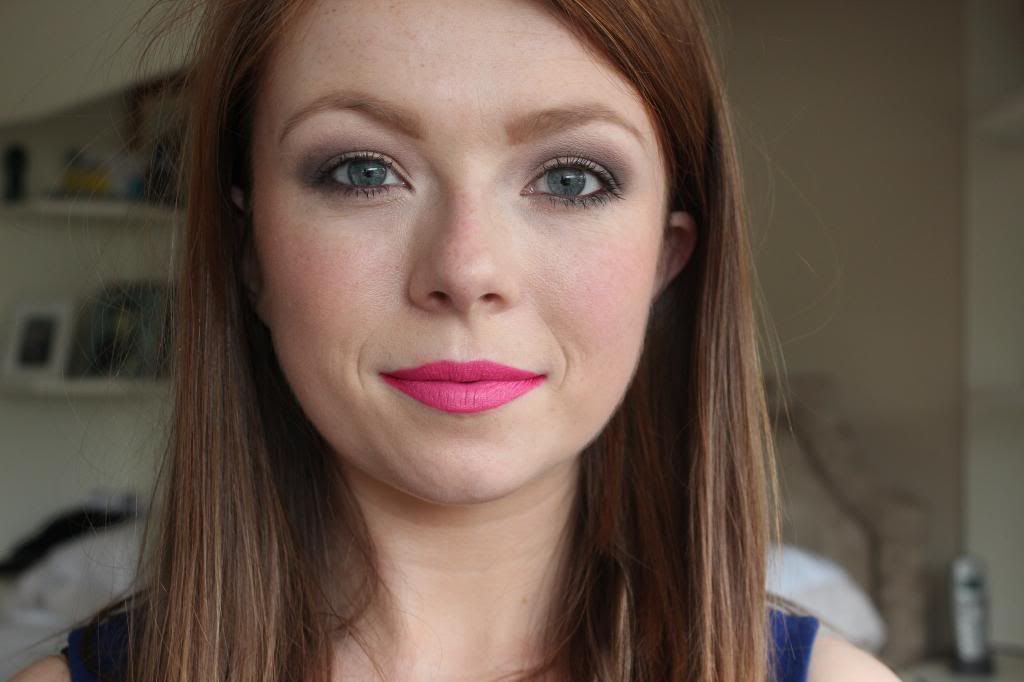 Silly has drawn some comparisons to the famed Candy Yum-Yum so, I wanted to show you them side-by-side. Candy Yum-Yum is definitely the more neon of the two with some distinctive bright blue undertones. Silly, while from the same family, is more subdued and easier to wear on a daily basis. Candy Yum-Yum was recently added to MAC's permanent line but is often sold out so if you can't get your hands on it, Silly is a good alternative. If you have Candy Yum-Yum, Silly is for you if you either find the former hard to wear or if you, like me, are drawn to hot pink lips!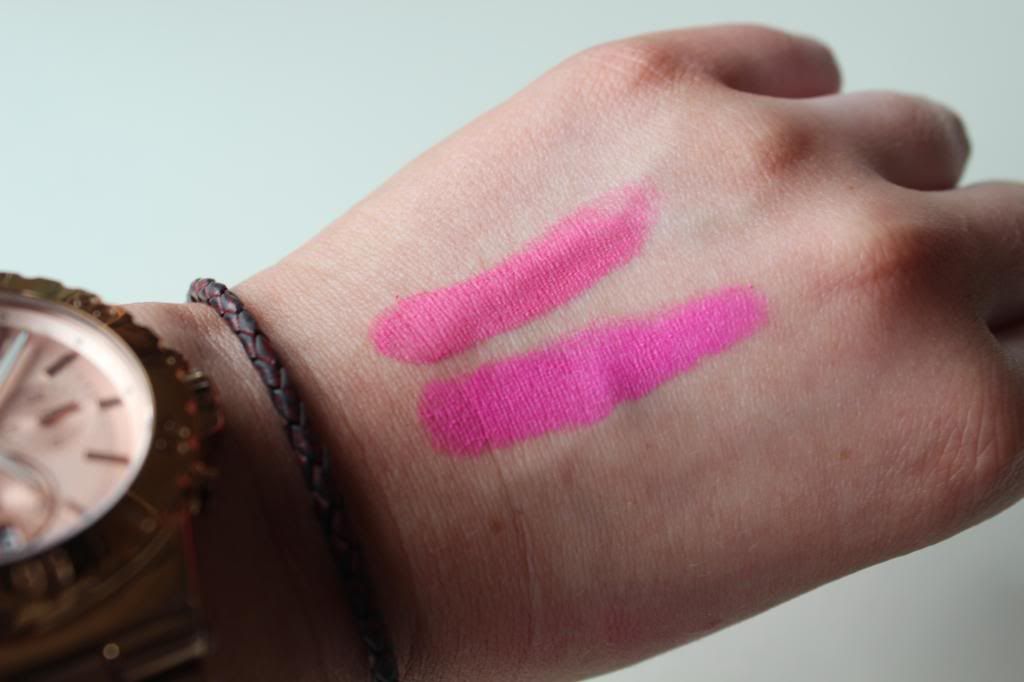 Dee
Secondly, the
Lipglass in Heroine*
really took us by surprise. We both detest lipg loss, in fact, Sinéad recently traded in her old collection of MAC lip glosses in order to back to MAC for some lipstick! So it goes without saying that this product is not one that we would naturally gravitate towards. Shade-wise, though, Heroine is right up our street, and that is what won me over in the end.
I would liken this colour to Up The Amp, but with less pink, making it a much deeper purple depending on how you build it up. I tried this over a plum liner and
loved
it - it's on the right side of purple as the blue tones stop it from making your teeth look yellow and haggard!
The gloss is surprisingly pigmented and looks great alone for daytime if lip gloss if your thing. If not, though, definitely check out the accompanying lipstick - I know I will be!
MAC Fashion Sets are available from Brown Thomas and BT2 from May 2013.