With all these BB and CC creams on the market, I find myself singing that old playground rhyme "
AA, BB, CC, My Playmate..."
everytime I walk into Boots! The market is definitely reaching the point of saturation but, L'Oréal Paris have released a budget alternative to the more expensive offerings. Joining their runaway success Nude Magique BB Cream is the, ahem, imaginatively titled Nude Magique CC Cream (RRP €14.99)!
Now, in case you're confused, BB creams, or Beauty Balms, are for evening skintone and perfecting the colour and appearance of the skin, CC creams, or Colour Correctors, are for visibly correcting pigments in the skin. L'Oreal have released a trio of Nude Magique CC Creams, one each to deal with dullness, fatigue and redness, while also providing skincare benefits like hydration and a smoother skin surface. We were sent the Anti-Dullness* and Anti-Fatigue* formulas to try and give you some feedback on.
The concept of these tinted CC Creams is based on the colour wheel with each CC working to neutralise the colours and tones opposite it on the colour spectrum. The purple CC Cream counteracts the yellowish tones associated with dullness in the skin. The orange CC Cream cancels out grey and tired tones while the green CC cream works to counteract redness.
The Anti-Dullness CC Cream is a milky lilac cream that evens and corrects yellow skintones and an overall impression of dullness. The Anti-Fatigue CC Cream is made up of an orange/apricot emulsion that works to revive tired and drawn complexions.
Each of the formulas contain Smart Pigment Capsules which burst on contact with the skin to give an ideal shade. They are intended to melt into the skin, adapting to the complexion and leaving the skin looking radiant. While this all sounds great, the overlying question here is; does it work?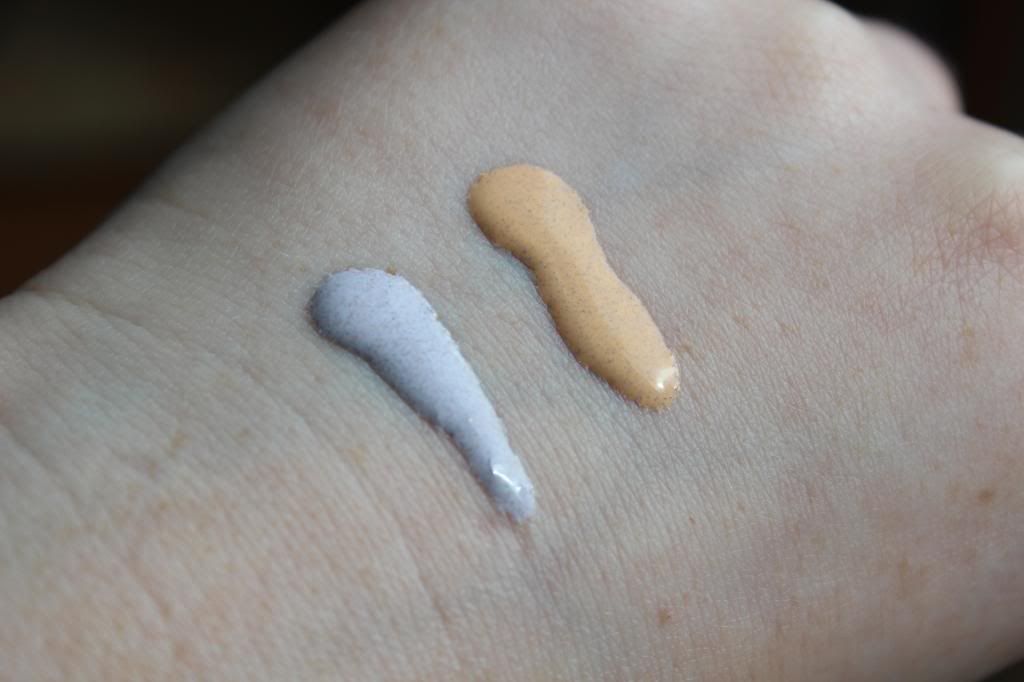 In theory, yes it does work. Colour correction is nothing new and no matter what brand name or revolutionary technology is slapped on a product, green will always cancel out red, purple will always neutralise yellow and orange tones will always counteract greyness. So, in this respect, the L'Oréal Paris Nude Magique CC Cream do exactly what they say on the tin. I tried using the Anti-Fatigue formula underneath my eyes to cancel out the dark circles there and it did a lovely job of it, except for one big problem.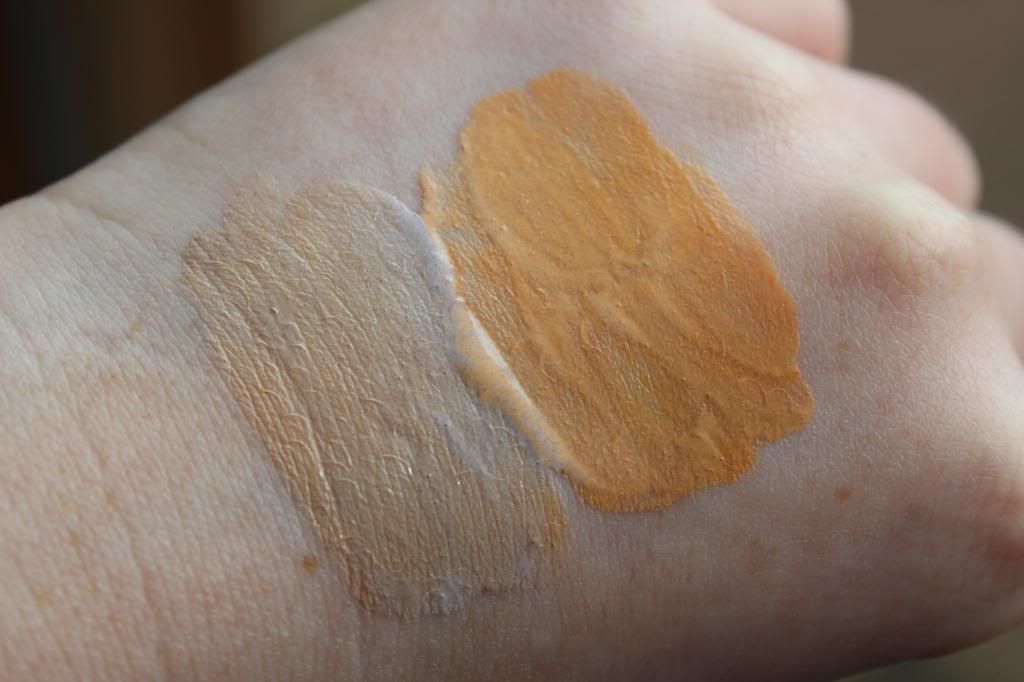 You might be able to guess from the above swatches but, the big problem I came up against is that the Smart Pigment Capsules are just too dark for fairer skintones. While they do even out areas of pigmentation as promised, the overall finish left my pale skin looking muddy and not so much radiant as radioactive. This is a real shame as they are brilliantly executed products with a great, and true, concept. If you have a bit of colour to your complexion, you should have no problem with these melding with your skintone but, pale ladies, use with caution!