I'm really not a scentsy person. It's not that I don't like perfume, because I do, but, I'm very picky as to what scents I wear and I am also hypersensitive to how they smell after settling on my skin, often finding that they can make me feel nauseous throughout the day. However, when I won this bottle of Jo Malone Pomegranate Noir Cologne at a recent event, I was thrilled as I have never tried a Jo Malone product before and, also, I had heard that this scent is quite strong which is right up my street!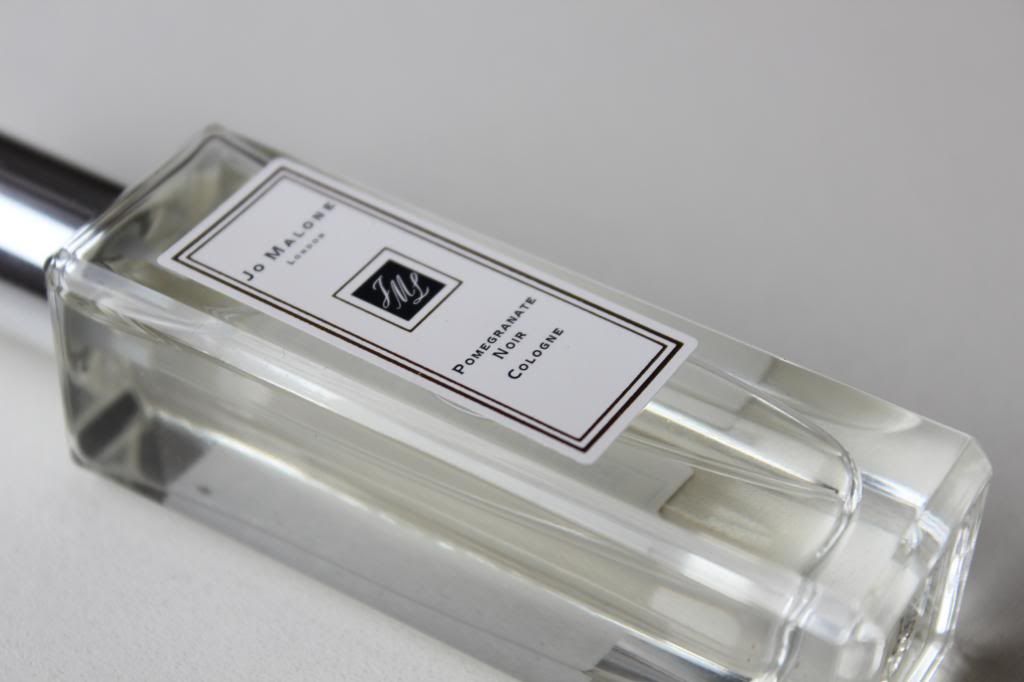 The main accords of this unisex fragrance are woody and spicy, with top notes of raspberry, pomegranate and plum, middle notes of jasmine, pink pepper and clove and base notes of cedar, patchouli, musk and amber.
It is, undoubtedly, a very saturated, dense scent, probably better suited to cold winter's nights than the blossoming days of spring. What starts off as quite a tart and fruity bouquet, soon reduces to something akin to the scent of a forest after a rainstorm; woody and green yet surprisingly fresh.
If you like floral, sweet or girly scents, Pomegranate Noir is probably not for you. However, if you like deep scents, musky scents or to smell like a man (as I do!) then this cologne may strike the perfect balance for you, being that it is heady but, not heavy.