Nothing gets my warped, beauty-obsessed motor running like two brands unexpectedly collaborating. When said collaboration produces a really nice product well, that's almost too much for me to handle! Gillette Venus have teamed up with Olay to produce a new all-in-one razor combining Olay Moisture Boost shave gel with Venus' five-blade technology.
The first thing that struck me when I opened the packaging of the new Venus & Olay razor* was the amazing scent - yes, a razor that smells! The obvious scent is one of vanilla-caramel but, according to the promotional spiel, there are also notes of peach, amber and soft musk.
The second thing that I noticed was how thoroughly odd the blade of the razor looked. With the Olay Moisture Boost bars on either side of the Venus blades, it looks like some kind of sea creature, like one of those fish with really big lips! However, despite its unusual appearance, this is actually a really effective product.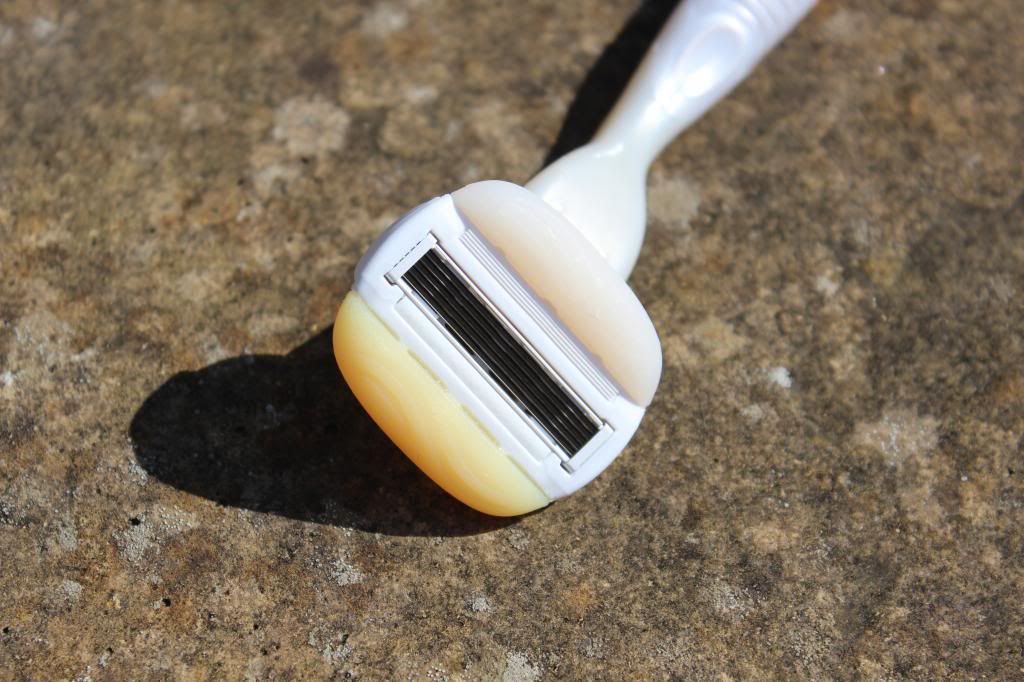 The Moisture Boost bars contain petrolatum to soften the skin and lock-in moisture to hydrate the skin and reduce post-shaving dryness. Wetting the razor causes the Moisture Boost strips to foam slightly and create a light lather which acts as a shaving gel. The strips also contain a glossing agent to give legs that covetable J-Lo sheen**!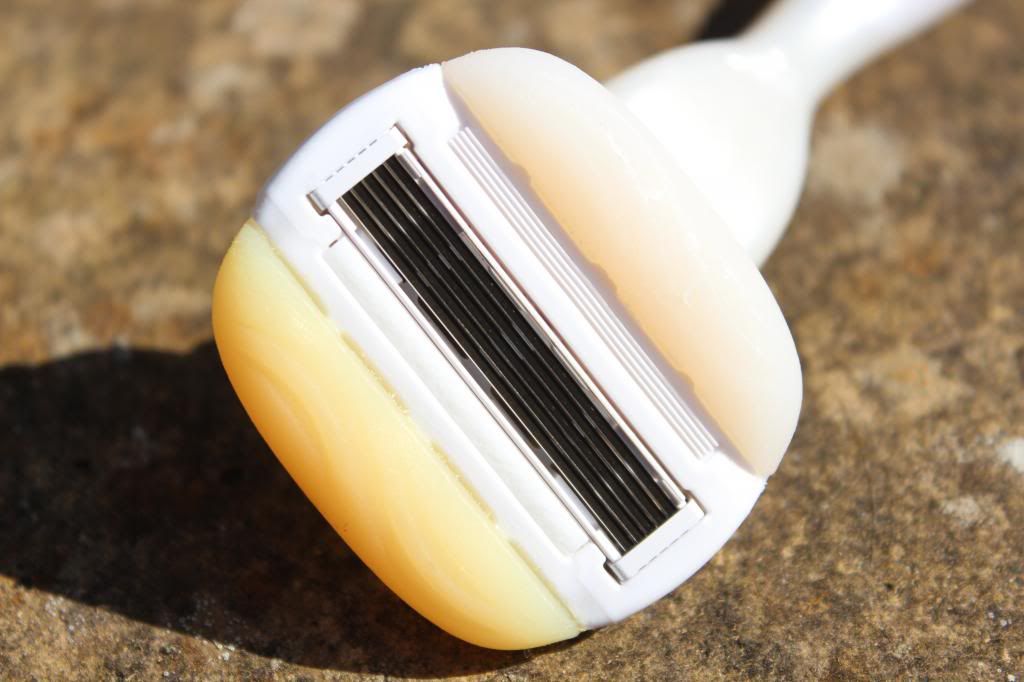 Further to the Moisture Boost strips, the five blades are spring-mounted so that they can flex and move easily around the contours of the body. It all sounds great but, does it work? Well, in short, yes! As I have mentioned in the past, I have very sensitive skin with patches of eczema on my legs which are particularly sore and inflamed at this time of year. However, I have found this razor to be entirely non-irritating and really soothing to my skin.
I'm not sure whether this is just a gimmick or a product with serious longevity but, my gut feeling is that the concept is really quite brilliant. It makes promises and it entirely delivers which, in this beauty saturated market, is a rare occurrence.
**A girl can dream!