It's no secret that we're skincare fanatics so, when a press release landed in my inbox a few weeks ago proclaiming to hold information on a new product that already has a massive waiting list, I knew I had to try it. New from Elemis is the Pro-Collagen Cleansing Balm*, a powerful treatment that dissolves all trace of make-up and grime that builds up on the skin throughout the day. It is marketed as an anti-aging product but, hey, it's never too early to start, right?!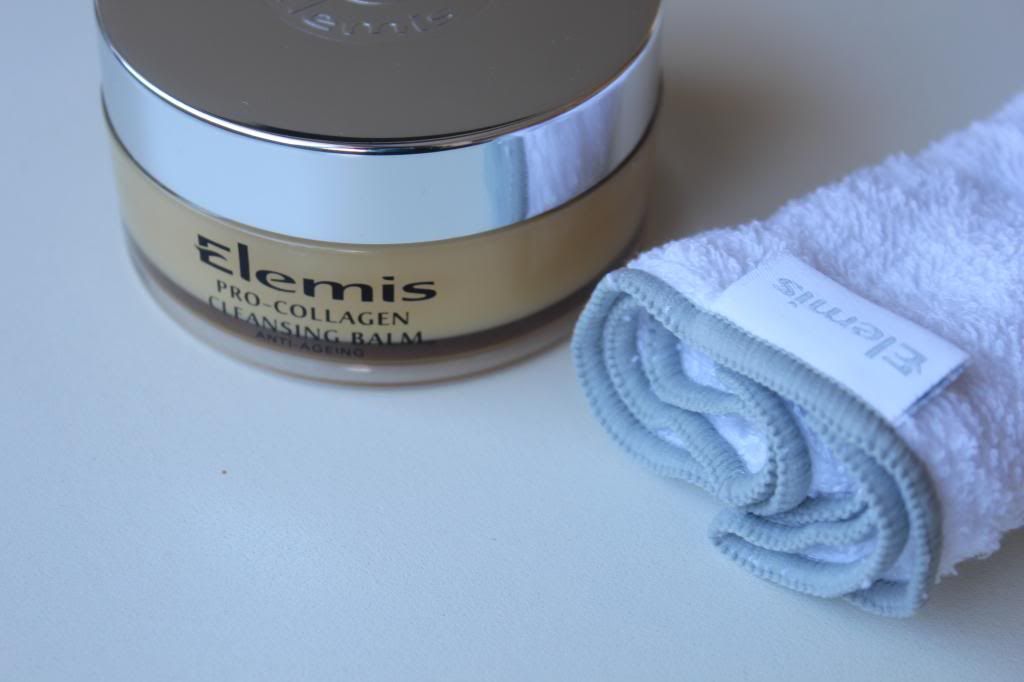 I could probably start and finish this review by saying "I can totally see why there is a waiting list for this product," but, I'll give you a bit more than that to go on! Firstly, it is
extremely
effective. You can noticeably see any make-up breaking down and working itself away from the skin. You only need a tiny bit of balm and begin by massaging it into dry skin with dry hands. You then continue massaging with wet hands until the balm starts to foam and then wipe off with the 100% cotton face cloth that's included. End result is always squeaky clean, super soft and radiant looking skin.
I'm not usually fussy over scents so long as the product doesn't stink but, the scent of this balm is just incredible. It is packed full of great ingredients including
starflower, elderberry and optimega™ oils with rose and mimosa waxes, and anti-ageing padina pavonica which work to deeply cleanse and nourish skin and leave your complexion looking smooth and glowing.
I'm not entirely sure on the euro pricing for this but, I do know it is around the £40 mark in the UK which isn't cheap but, given that you only need such a tiny bit and the results are so phenomenal from the first use, I would definitely recommend checking it out if you are in the market for a new cleanser and are interested in trying a balm. There were over 10,000 units sold in the first couple of weeks following release and QVC has a waiting list of 7,000 so, it's definitely one to look out for!