I have a confession to make; I rarely brush my hair. Now, don't get me wrong, my personal hygiene is well above standard but, I hate brushing my hair. Given that it is very straight, it doesn't get particularly tangled so, once I brush it post-shower, it tends to remain in its natural state until the next shower.
However, after reading approximately 4,737,891 reviews of the Tangle Teezer, I decided it was high time I gave it a go. It took me awhile to get around to buying one as it pained me to drop almost €15 on a hair brush but, when an Asos code dropped in my inbox, I decided to take the plunge and, honestly, I haven't looked back.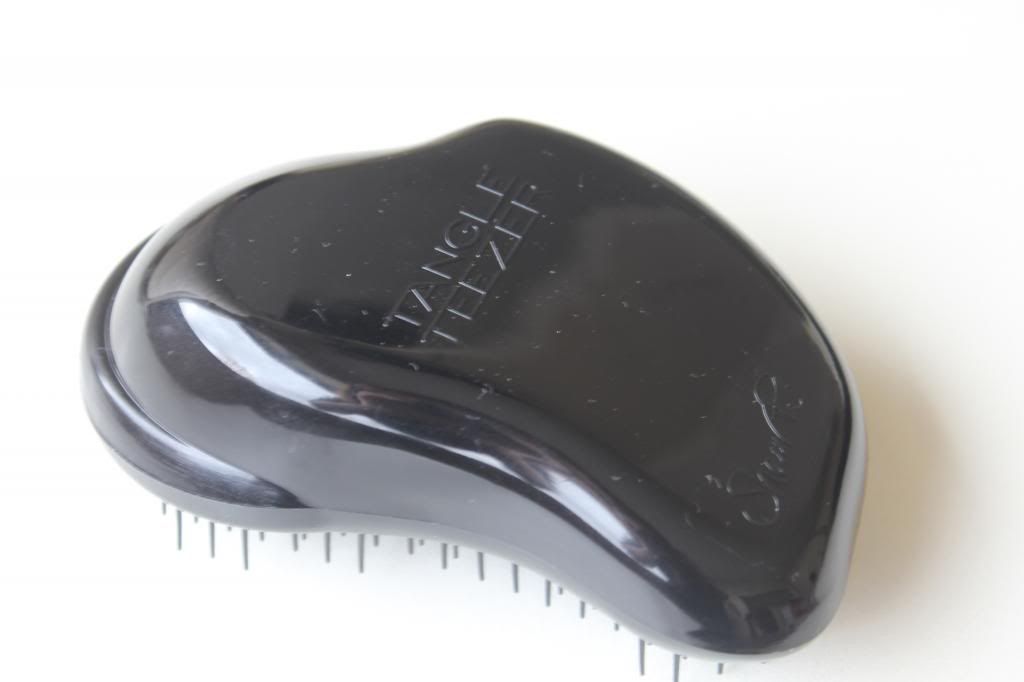 The main reason I love the Tangle Teezer is in its name. You see I hate, like genuinely despise, the sensation of my hair being pulled but, the Tangle Teezer literally slides through my hair and works out any post-shower knots. I have also noticed that a lot less hair has been left behind in the brush which, while just a minor thing, is worth noting. Another amazing feat of the Tangle Teezer is that, I have found, running it through my hair right before I go asleep results in me waking up with very shiny and very smooth hair.
My one gripe, however, is a common one. The brush is so hard to grip. It's really wide and can be quite hard to maneuver in wet hair. I have seen a few Tangle Teezer alike products which have standard brush handles attached and, it would be a definite improvement to the original.
Have you tried the Tangle Teezer? What do you think?