Alongside learning about Rimmel's new
Salon Pro With Lycra
last week, we had the opportunity to try out the newest addition to the Sunshimmer range; Sunshimmer Instant Tan + Gradual Tan. Seeing the tube brought Dee and I right back to our secondary school disco days but, while the scent may be the same, the formulation is entirely different which, truth be told, is a massive relief!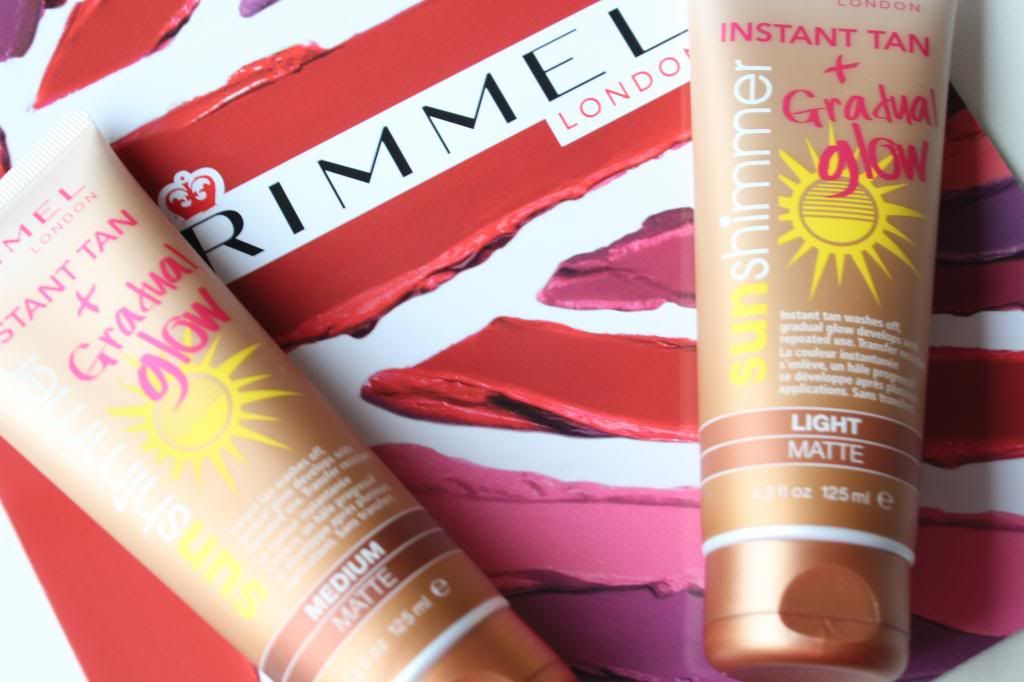 Where once Sunshimmer was, as the name suggests, a shimmery bronze shade, it is now available in a more
natural matte formulation
. It is also
water resistant
which means that it will no longer turn spotty when caught in a rain shower or bleed into your clothes if someone spills a drink on you! The final aspect of the new formula is a biggie and, honestly, it is quite ingenious! You get the initial impact and
intensity of an instant tan but, the longevity of a gradual tan
so, when you wash it off, you are still left with a gorgeous glow.
I tried out the Light shade on my legs on Sunday and showered it off on Monday evening and left it to develop until Tuesday night. So, after that trial, here are some points to note;
The new formula Sunshimmer has the same scent as its ancestor. Talk about a throwback to some dodgy mini skirts in some dingy discos!!
The matte finish is a lot more flattering and natural than the shimmer of yore.
The tone may be a touch too orange for those with sallow or yellow undertones but, on pale skin it works really well.
The best way to apply it is with hands; latex gloves are too streaky and a mitt soaks up too much product. However, the water resistant nature of the product means that it takes awhile for the orange hued palms to disappear.
The gradual tanner is actually quite lovely. My skin was left with a golden caramel hue for a good 24 hours after washing the instant tan off and today it still has a healthy glow.
Overall, I am really impressed with the new Sunshimmer. It is a great combi product that will work really well for nights out as well as day-to-day wear. It's definitely one product that will be coming on holiday with me this
summer
!