Late last week we were invited to the launch of a very exciting product from Rimmel. Salon Pro (RRP €6.45) is the newest addition to the Lycra nail polish collection and promises to give nails a gel salon manicure finish. The initial line-up boasts 22 shades with 9 of them developed in collaboration with brand ambassador Kate Moss (shades denoted by her signature).
The polishes promise a long-lasting glossy finish as well as an in-built base coat and top coat. Salon Pro with Lycra contains a Colour Sculpt gel encapsulated microscopic tube particles (yes, I'm not entirely sure what all that means either!) which gives the polish its really smooth and glossy finish.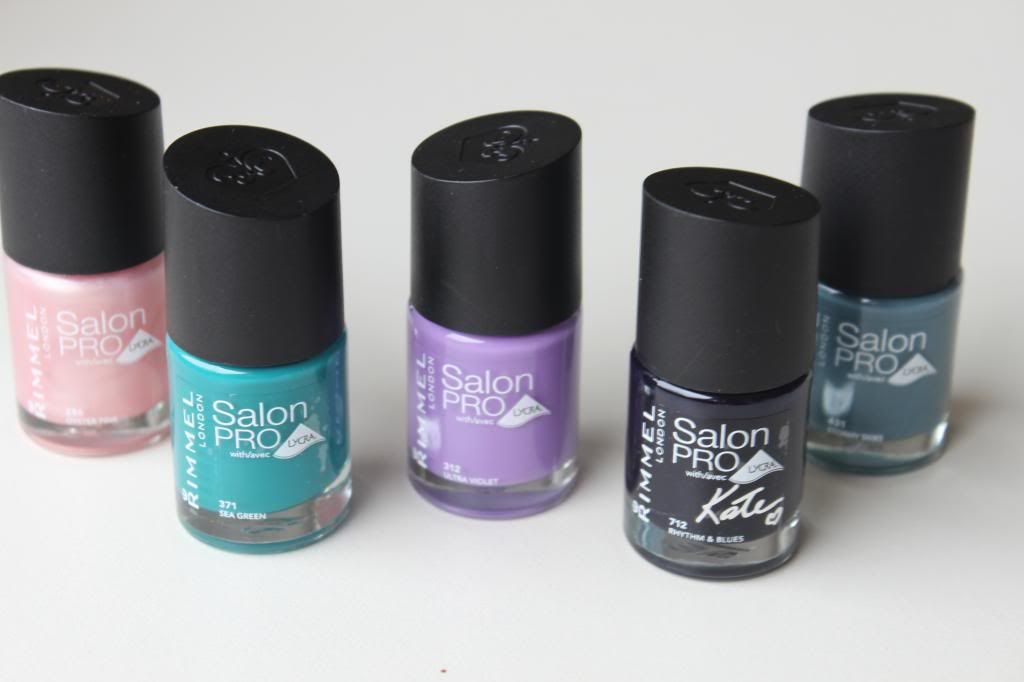 There is a good range of shades across the collection featuring a mish-mash of finishes including creme, frosts and fine shimmers. The swatches from left to right are; Oyster Pink,Ultra Violet, Sea Green, Stormy Skies and Rhythm & Blues. All except the frosted Oyster Pink are beautifully pigmented and apply like a dream.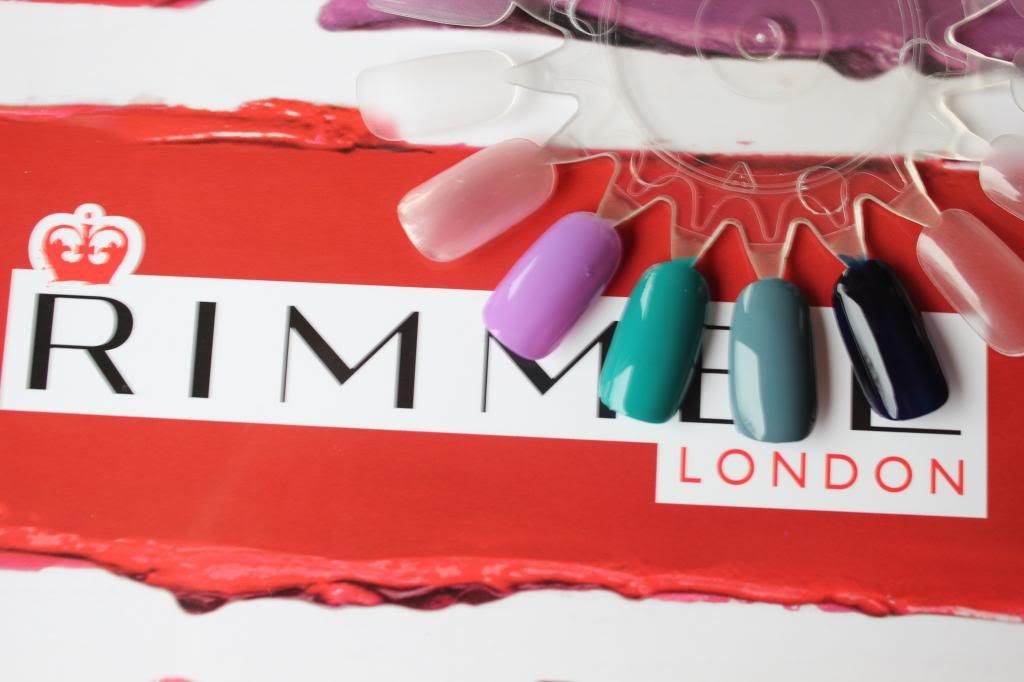 The wear time of the polishes seems incredibly positive thusfar. The below manicure, done by the wonderful Tropical Popical of South William Street in Dublin, is at 4 days. The only chipping isn't actually chipping but, rather a nick on the top of my thumb from me being clumsy when the polish was still wet. Otherwise, it hasn't budged and I am quite impressed thusfar.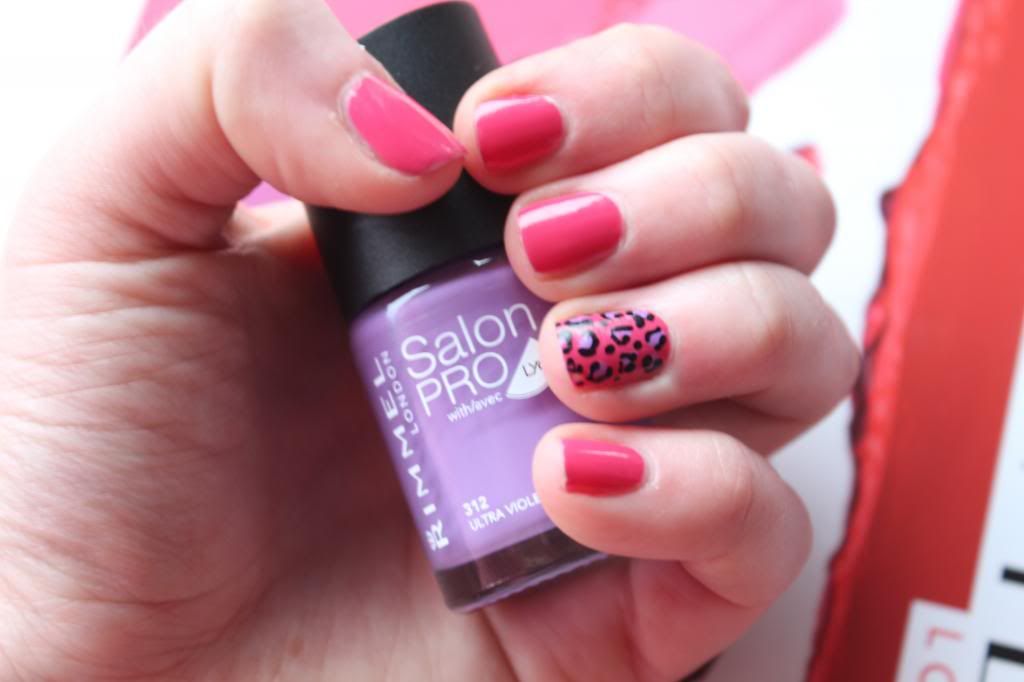 Rimmel Salon Pro With Lycra launches April 22nd.