Last week Dee and I attended a wonderful event thrown by Coty, the beauty and fragrance giant, to take us though their big launches for SS13. One of the most exciting parts of the evening (aside from a Behind-the-Scenes video with our lady love Beyoncé!) was hearing that Marc Jacobs was expanding his fragrance line for the spring/summer season.
Instead of creating and branding an entirely new scent for 2013, Marc (his friends call him that!) decided to revamp and reinterpret his three phenomenally successful fragrances for the season and produced the Sunshine editions, a limited release edit of Daisy, Daisy Eau So Fresh and Oh Lola! These limited editions share that same "something special" with the original scents but, incorporate fresh and fruity notes to make them more seasonal.
As I have mentioned before, I favour very heavy, seductive and musky scents or, as I call them, "manly" so, I would never have thought that a burst of sunshine in a bottle would appeal to me. However, when I saw that I had been gifted a bottle of Oh Lola! Sunsheer*, I decided to give something lighter a whirl.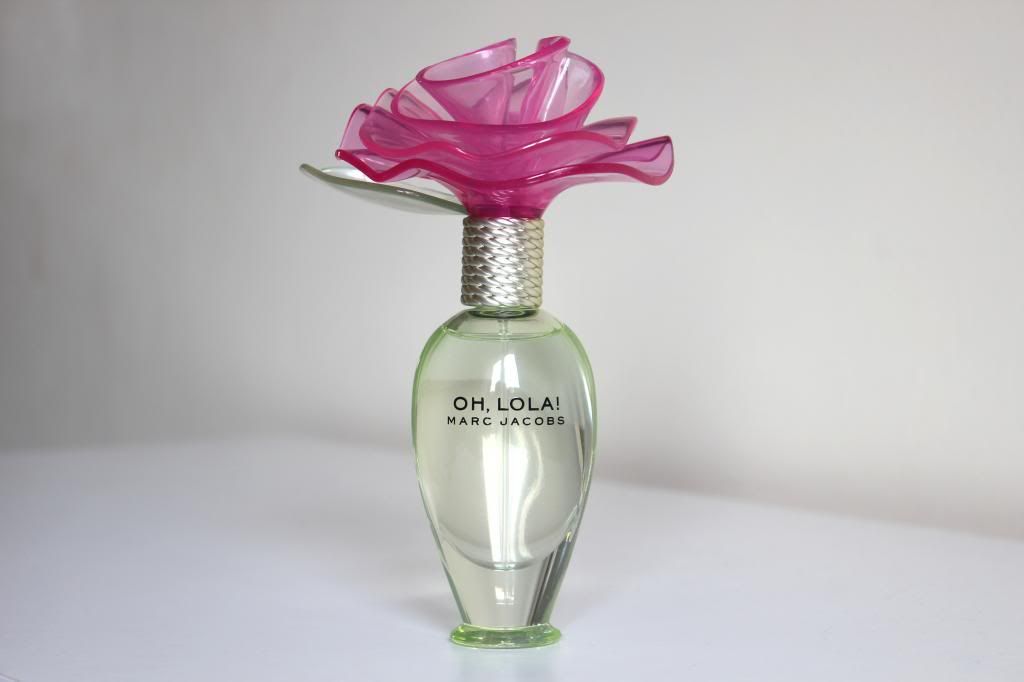 Inspired by the carefree spirit of the Oh Lola! girl, Oh Lola! Sunsheer is a bouquet of fruity florals with definite woody and vanilla undertones. The top notes of this fragrance are said to be raspberry and sparkling pear and, without a doubt, these are apparent along with what I identify as strawberry and possibly a strong scented flower like orchids (or something!).
Oh Lola! Sunsheer is a like nothing I have in my, admittedly limited, perfume collection but, its freshness is a welcome respite from the more heady scents I wear throughout the year. The woodier base notes ensure that its not too much of a departure from what I like but, the sweet accords give it a season-appropriate lightness. I think I have found my summertime fragrance!
Marc Jacobs Sunshine Editions are available from 6th March.
Oh Lola! Sunsheer EDT 50ml €59.77
Daisy Sunshine EDT 50ml €57.23
Daisy Eau So Fresh Sunshine 75ml €60.98