I don't like writing bad reviews purely because I hate when a product has let me down so much that it warrants an entirely negative write-up. However, given the popularity of this product in the beautysphere, I thought it was important that I throw my two cents in and give feedback that, for the most part, contradicts everything that has been said about Lancôme's eyebrow pencil, Le Crayon Sourcils (RRP €17.50).
Having run out of both my MAC Brow Pencil in Fling and Anastasia Brow Wiz in Ash Blonde, I decided to pick up the Lancôme pencil in the lightest shade 010 Blond.
Dee picked it as her brow product of 2012
, calling it "fail safe" but, sadly, that was not the case for me.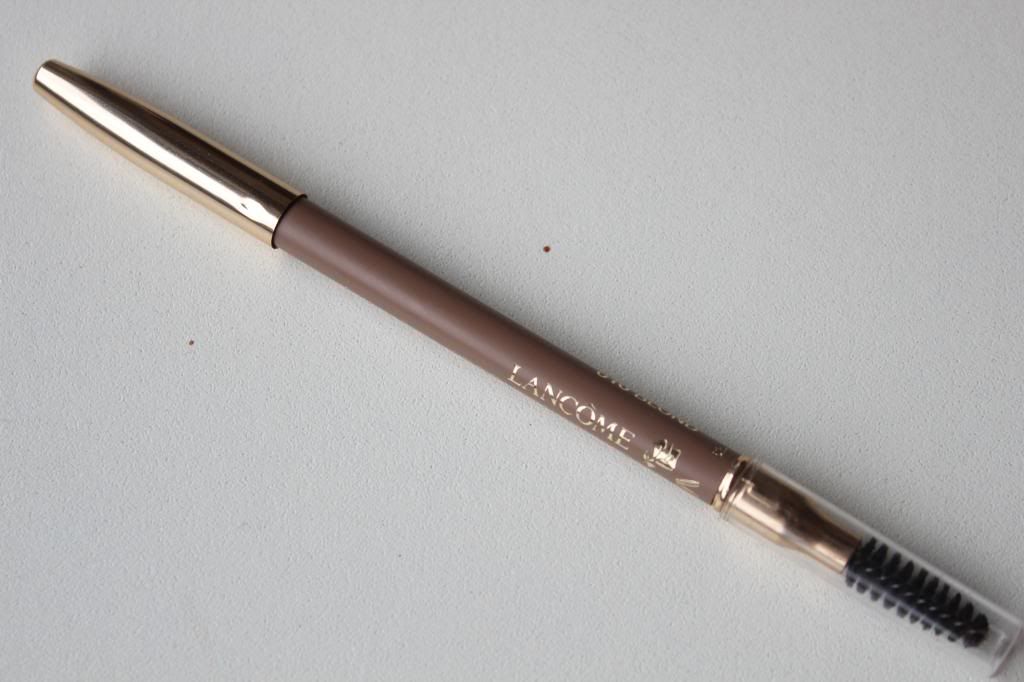 Firstly, I should start by saying that I do love the formulation of this pencil. It is an unusually powdery pencil and, once set, doesn't budge until attacked with eye make-up remover. Quick, light strokes easily fill in the brow but, that's where the positives end for me unfortunately.
The product is entirely too dark for being the lightest shade in the line-up. While fair, I'm not blonde, in fact I have a lot of brown undertones in my hair, yet this pencil, promised to be an ashy blonde, is more a grey-brown. I can't imagine anyone with lighter hair than mine pulling off this pencil.
I asked my sister Aisling to be a brow model for me. Her brows are naturally darker than mine and I wanted to see if it would look too harsh even on her. She favours a bold brow shape so, I asked her to use the pencil and fill in her brows as she normally would. The result; a very deep, dark brown brow i.e.
not
the desired look!
Between the two of us, we have tried every manner of pressure, angle and strokes to try and make this pencil work for us and our brows and, sadly, nothing gives. Ideally, Lancôme would release a brow pencil that is one shade lighter than 010 Blond and then, coupled with the great, long lasting formula, it would be the perfect brow pencil for any fellow fair ladies out there.