We have made no secret of the fact that one of our ultimate favourite nail polish brands is Sally Hansen. Almost everything the brand puts out is top notch and the newest collection, Sorbet Soirée*, is one of the prettiest I have ever seen from the brand. The seven shade edit arrived last week (along with a box of yummy Cocoa Atelier macarons in the same shades!) and there was many squeals, oohs and ahhs as my sisters, mam and I pored over them all.
The seven shades, featuring pastels and brights, are the first of 23 new nail polishes joining the current 48-strong line-up. As with all Complete Salon Manicure polishes, they feature the exclusive Precision Brush which allows you to cover the entire nail in one sweep with no mess. Each of the polishes is priced at €8.95.
I have swatched each polish to show you the payoff with 2-3 coats. Surprisingly, for Sally Hansen, the polishes all apply very sheerly. Usually I can get away with one coat of this range of polishes but, with these seven, the consistency is a lot more watery and almost gel-like. However, all but one build up to perfect coverage in 2-3 coats. Please excuse the state of my nails and cuticles; the cold weather has ravaged them and nothing is helping to repair them!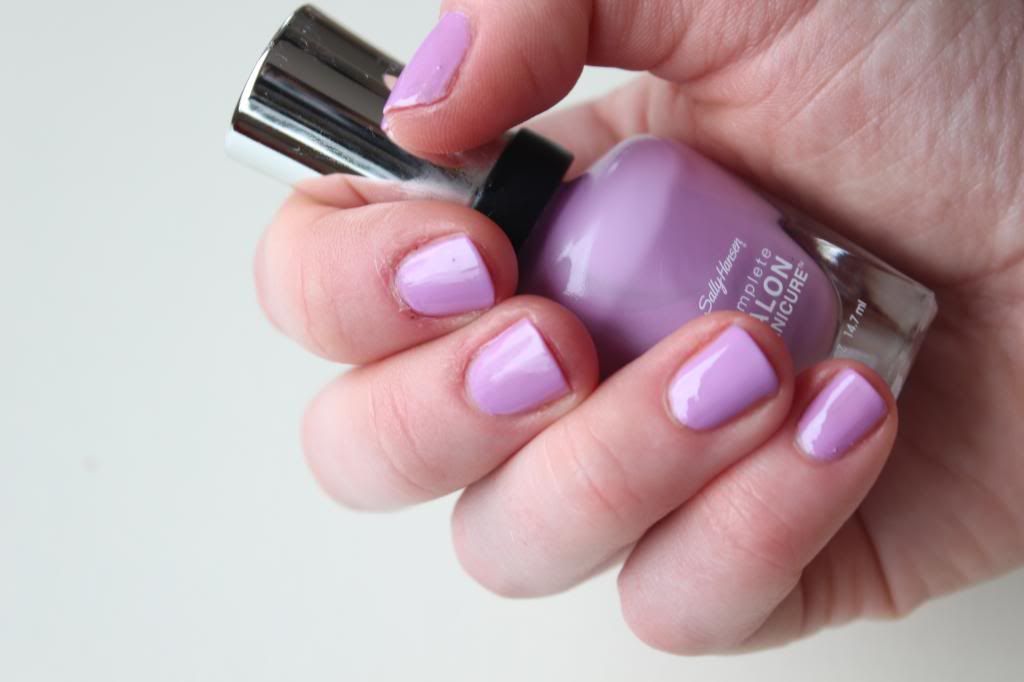 Purple Heart (2 Coats)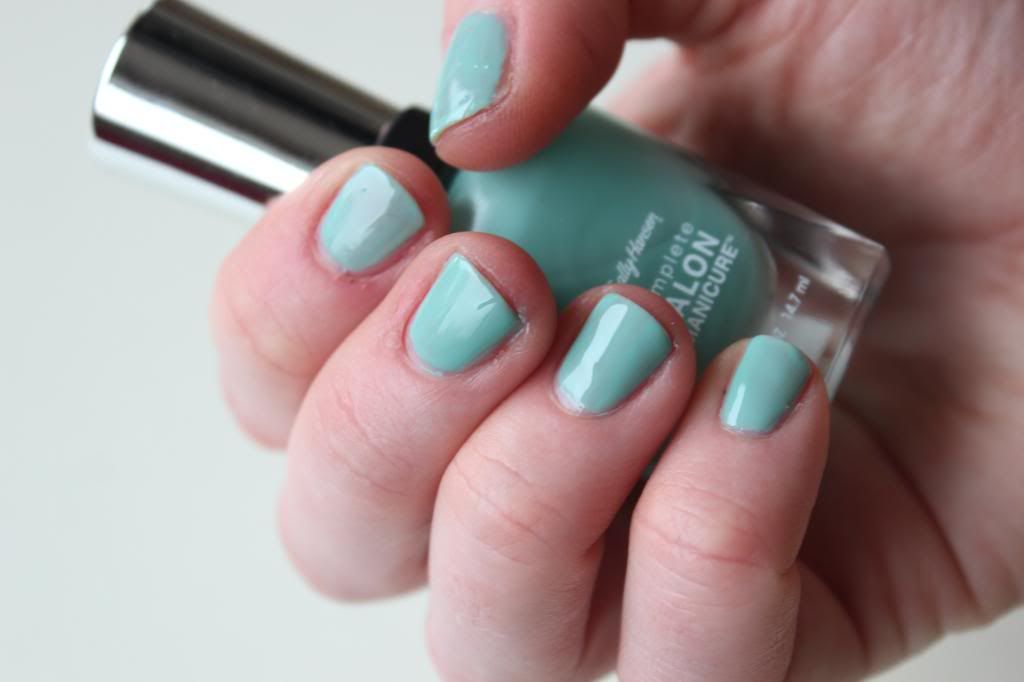 Jaded (4+ Coats)
Cherry-Up (2 Coats)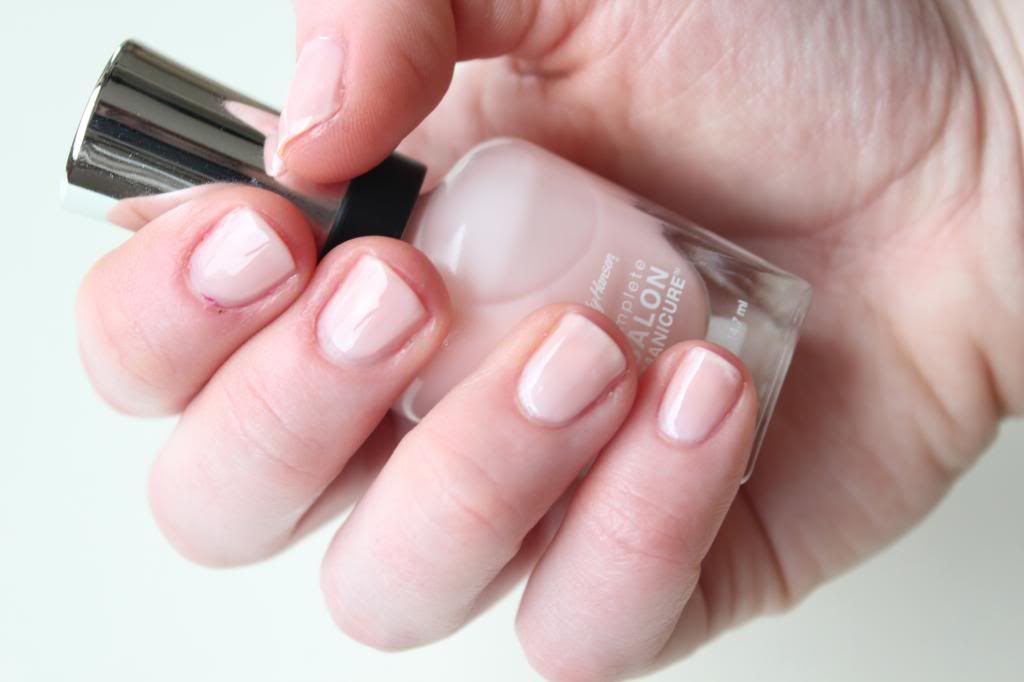 Arm Candy (2 Coats)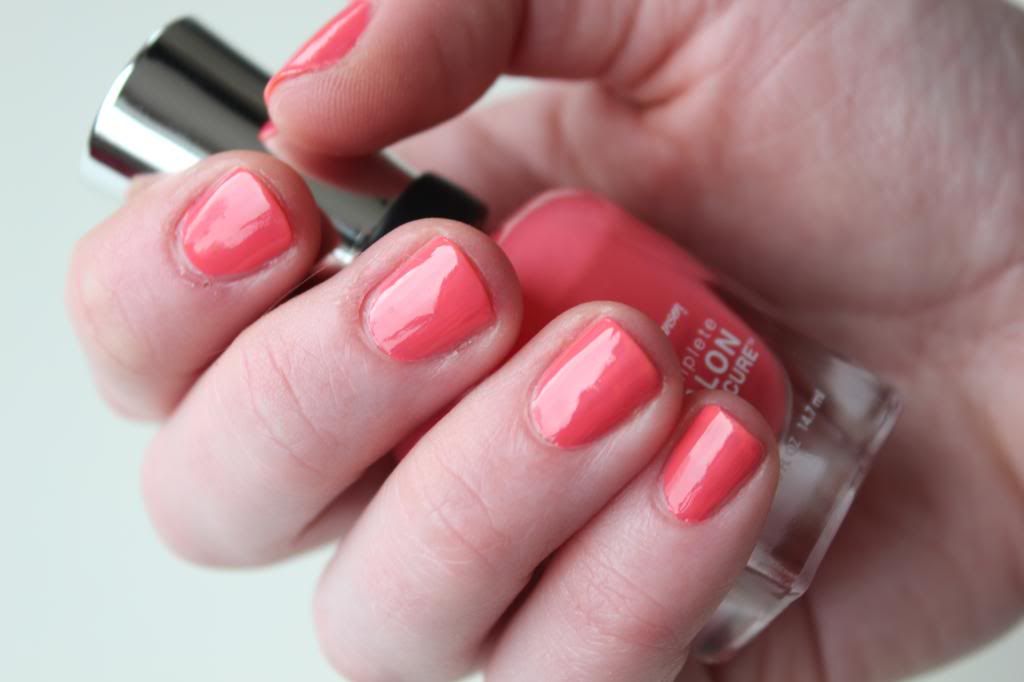 Get Juiced (2 Coats)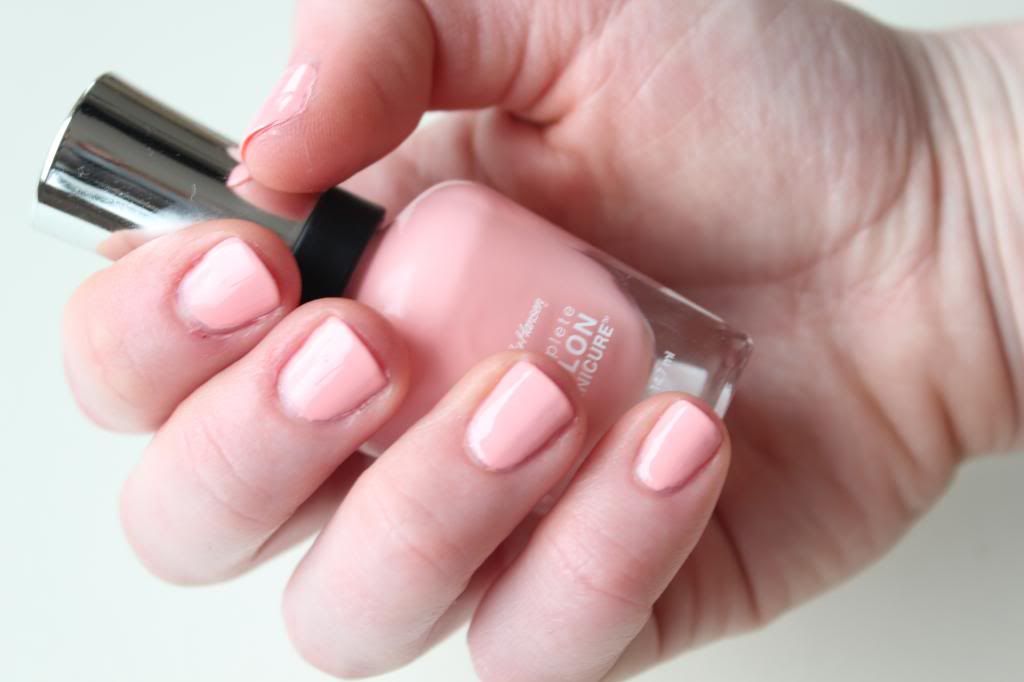 Pink at Him (2 Coats)
Naked Ambition (3 Coats)
Surprisingly, the polish which doesn't perform very well at all is the gorgeous aquamarine shade Jaded. No matter how many layers of polish I applied, some of my nails looked patchy and streaky which I would have expected of the more nude shades. Arm Candy is possibly the perfect, glossy nude while my top picks, if you're having trouble choosing, are Pink at Him and Get Juiced.
Which Sorbet Soirée shade tickles your fancy?