On Monday we brought you a sneak preview and full review of the much anticipated
Archie's Girl collection
from MAC. Today, we have a look at another incoming MAC collection, Pro Longwear Paint Pot (€19.00), which will hit counters this month. This eight piece collection will permanently join the existing Pro Longwear and Paint Pot lines. Two of the shades, Antique Diamond and Frozen Violet are entirely new shades while the remaining six colours have all previously been released as Paint Pots, whether in the current permanent line-up or in limited edition collections.
The Pro Longwear Paint Pots are promised to be a long-lasting and highly pigmented colour which can be used as both an eyeshadow and as an eyeshadow base. We have one of the brand new shades in the new formulation to review today. Antique Diamond* is described by MAC as "a frosted olive silver" whereas I would be more inclined to describe it as a bronzed pewter with silver shimmer. It definitely leans khaki green in the pot but, through my eyes at least, this is down to the brown and silver tones coming together.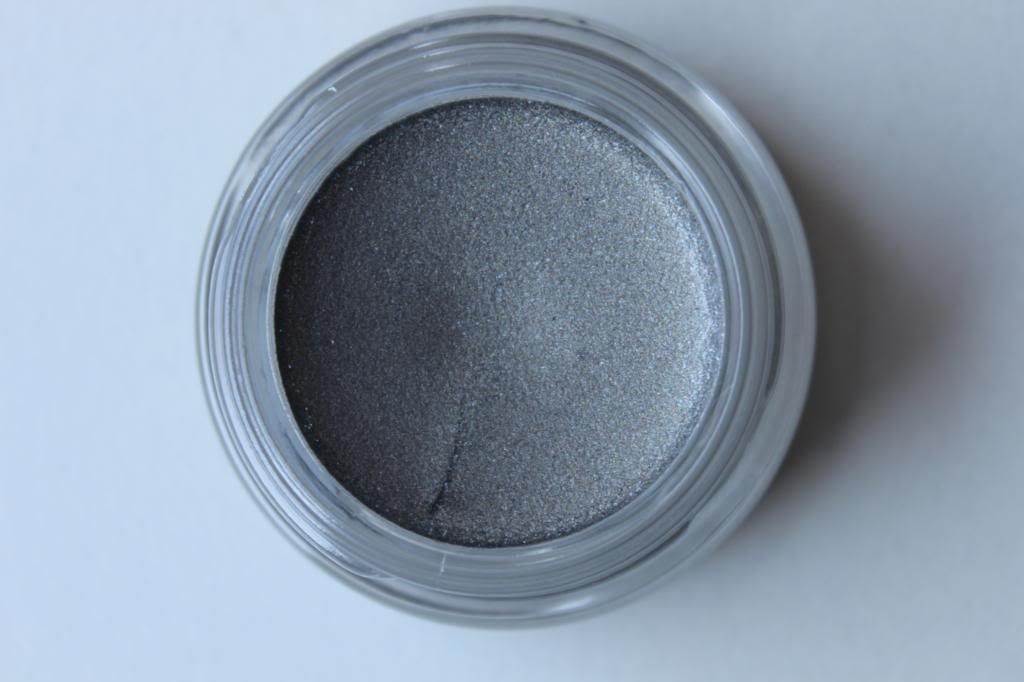 As you probably recall from
this post
, I am a HUGE fan of MAC Paint Pots so, I had sky high hopes for these longer lasting incarnations. Generally speaking, I wasn't at all let down. Antiqued Diamond lasted comfortably through a work day with no smudging, creasing, fading or fallout. I found the formula to be a lot more creamy than any other Paint Pots I have tried and it blended well. The pigmentation of Antiqued Diamond is a lot stronger than any of the original Paint Pots (more reminiscent of Chanel Illusion d'Ombre) which would coincide with the idea that these can be worn as eyeshadows. MAC recommend applying these with the 242 Shader brush (€27.00) but, I personally find fingers are better at getting an even layer of colour.
The packaging, size and weight of the Pro Longwear Paint Pots is exactly the same as the existing Paint Pots. As this was a press sample, I didn't get the box so, I couldn't compare ingredients but,
Christine from Temptalia
did just that and found that the same ingredients are listed for both the Pro Longwear and the original Paint Pots. It's not clear what changes MAC made to their formulation to make Paint Pots more longwearing but, as a Paint Pot obsessive, I do see a definite difference between the two in terms of overall weartime, consistency and pigmentation.