At least once per year, MAC releases a collaboration collection, themed around a well-known and loved brand. This year the brand has teamed up with 1940s comic book character Archie to create a two-in-one collection called Archie's Girls, featuring two of the characters from the Archie series; Betty Cooper and Veronica Lodge.
This collection is divided into two parts; Betty, which is full of pretty pale, pastel shades and Veronica, the darker, more gothic colours. As you can imagine, with two halves, the collection is overwhelmingly massive; containing 6 Lipsticks, 6 Lipglasses, 4 Pearglide Intense Eyeliners, 2 Opulash mascaras, 4 Pigments, 4 Nail Lacquers, 2 Powder Blushes, 2 Pearlmatte Face Powders and 2 Eyeshadow Quads (Full product imagery and Euro prices at the end of this post). I'm still of the belief that a smaller edit of products for limited edition collections, and this goes for any brand, is more appealing to the consumer as 32 all limited edition products is a lot to take in. However, that's just one gals opinion!
While the collection doesn't hit counters until March, we did receive two products as samples ahead of time; the Caramel Sundae Eyeshadow Quad* (Betty) and the Mall Madness Lipglass* (Veronica). The quad is housed in heavy, tin packaging, quite unlike anything I've seen from MAC before, and features the Archie's Girls insignia. The Lipglass carries the picture of the girl and has a white lid. Quality-wise, I like how durable the quad feels but, I'm personally not too keen on the comic motifs, probably because I don't like comic strips!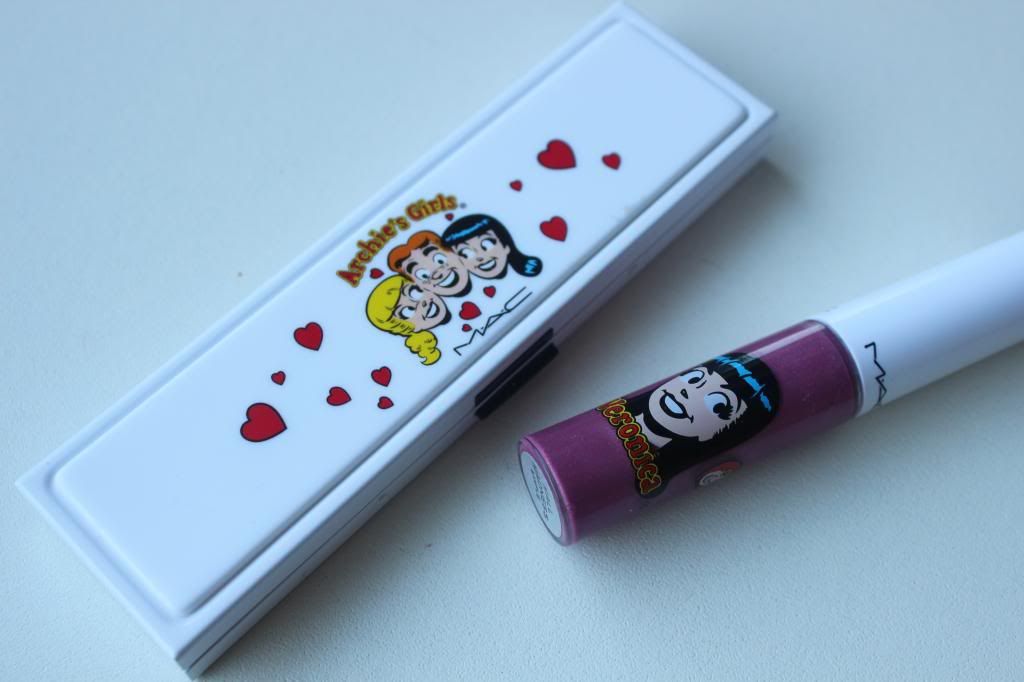 The Caramel Sundae Eyeshadow Quad is the more neutral and wearable of the two and is the one product of the entire collection that I would suggest is likely to sellout.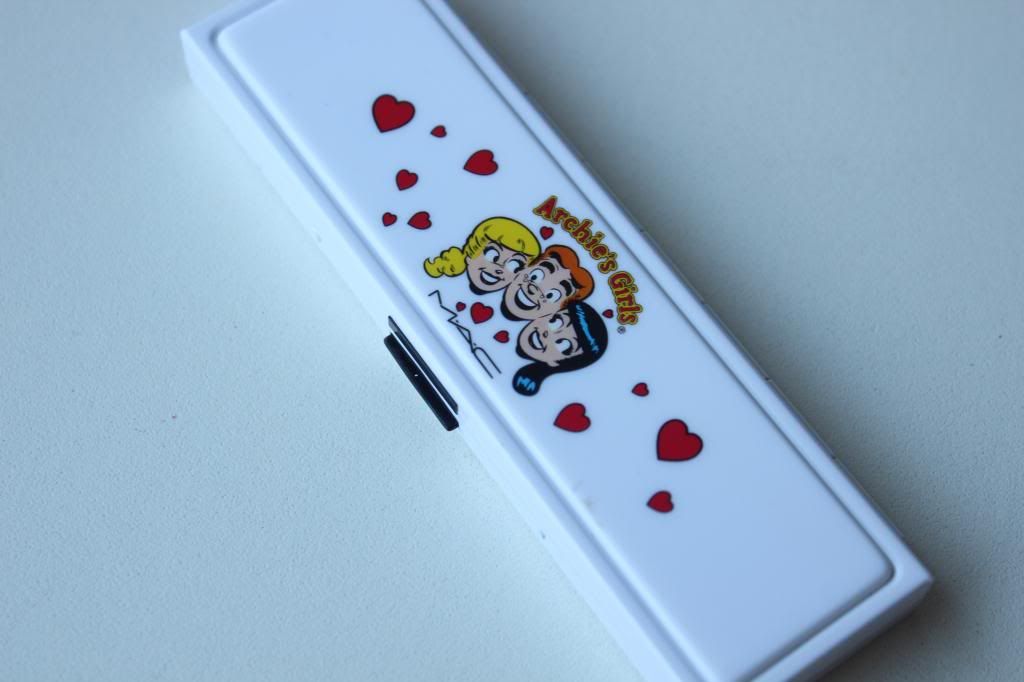 The shades vary in texture, including two Frosts, a Satin and a Matte, so will suit most tastes. I will admit to being a bit surprised that the eyeshadows were of incredibly good quality. My past experiences with pre-made eyeshadow quads from MAC haven't always been good but, these four shades are highly pigmented and not at all chalky. From left to right we have Cheryl Chic, Dreammaker, Caramel Sundae and Showstopper.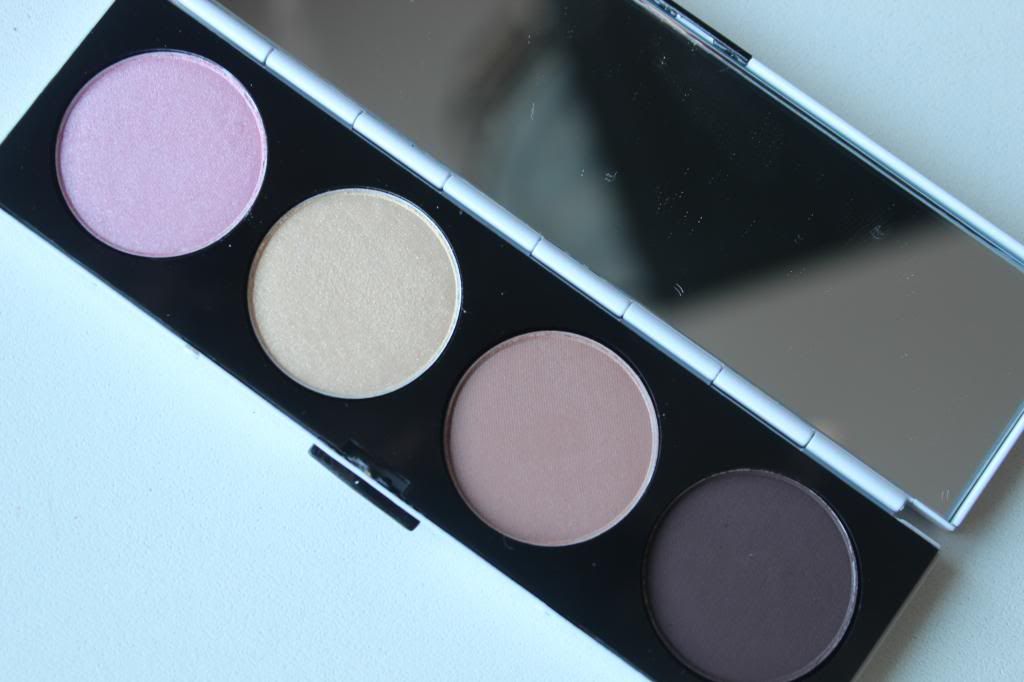 It's been a long, long time since I tried a MAC Lipglass. As a teen, they used to be my go-to lip product but, as lipstick slowly took over my life, the Lipglasses fell by the wayside. It seems that MAC have improved the formulation somewhat in that it is a lot more pigmented and a lot less sticky which is a definite step in the right direction!
Mall Madness is a mid-tone pink violet shade with some very fine blue and gold shimmer throughout. It reminds me a lot of MAC's Up the Amp Lipstick and I would hazard these would make a really great statement lip when paired together. The blue undertones and shimmer are really flattering as they make teeth appear bright white. This would be a great everyday shade when worn alone as it is not too OTT.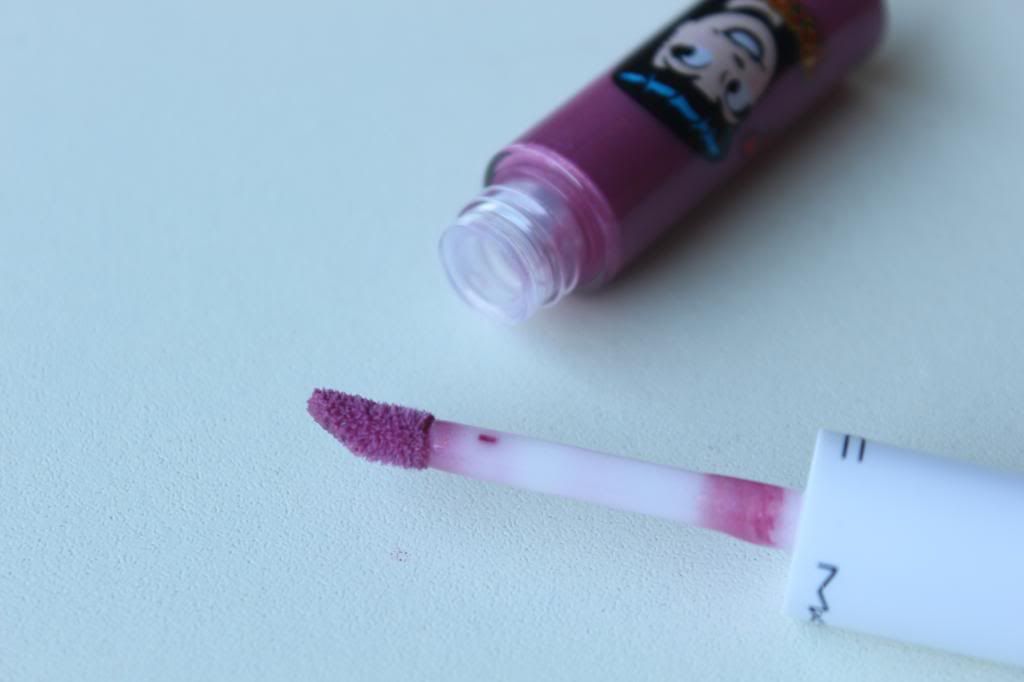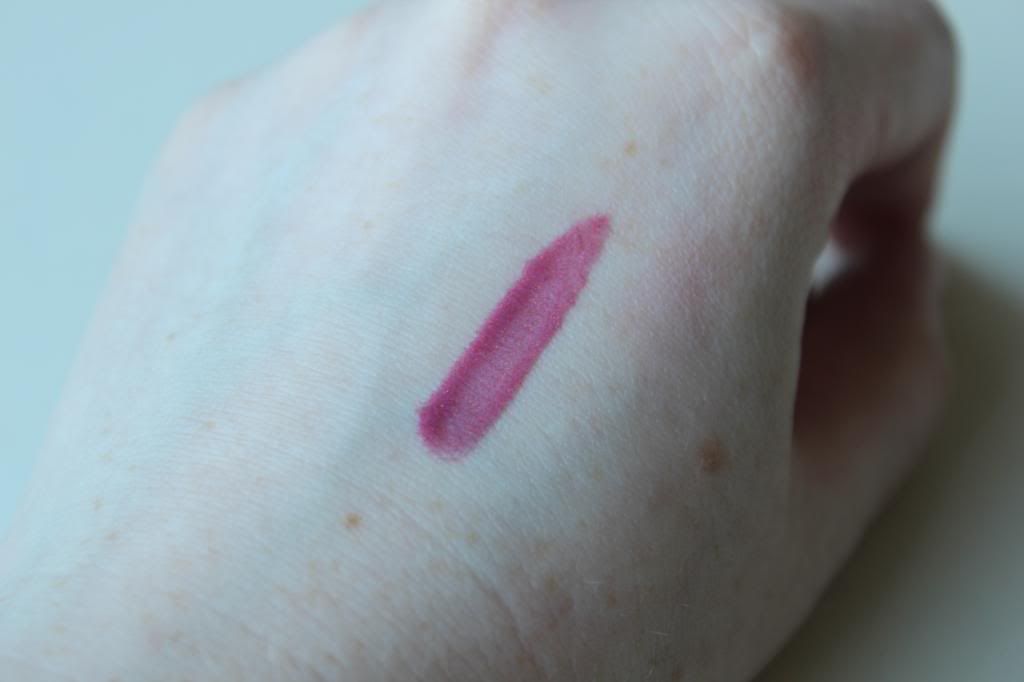 While I do feel like the collection is verging on too big and I'm not overly keen on the packaging, I do think that MAC have done a great job. From theme selection to execution, everything flows together really nicely and I feel everyone could find at least one product of the 32 which appeals to them.
Will you become one of Archie's Girls?!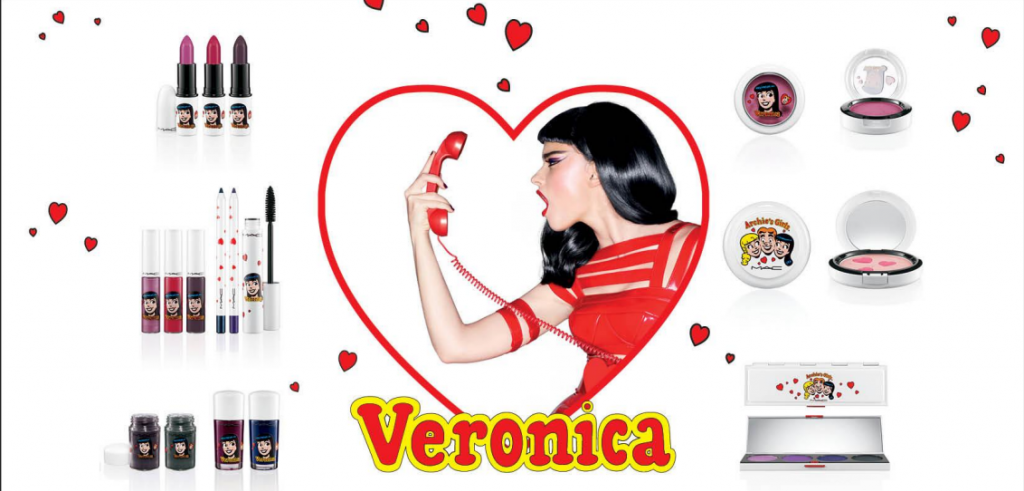 Lipstick: €19.50
Lipglass: €19.00
Pearglide Intense Eyeliners: €19.50
Pearlmatte Face Powders: €25.50