To look out the window you wouldn't believe it but, summer is just around the corner and that always means a mad dash for the false tan. As someone who struggles with getting a perfect faux glow, I have three go-to, fail safe tans for when I want to look a little less ghostly;
Clarins Delicious Self Tanning Cream
,
Cocoa Brown 1-Hour Tan
and
Sally Hansen Airbrush Legs
.
So, I was genuinely intrigued when a new incarnation of the cult Sally Hansen tan turned up on my doorstep. From the Airbrush Legs range comes Leg Makeup, a highly water resistant instant tan in the form of a cream. It promises all the same results that made the original such a hit including a lightweight finish, flawless and even application as well as acting as a concealer to eliminate the appearance of bumps, bruises, veins and other flaws on the skin but, is now in a no-mess, easier to control formula.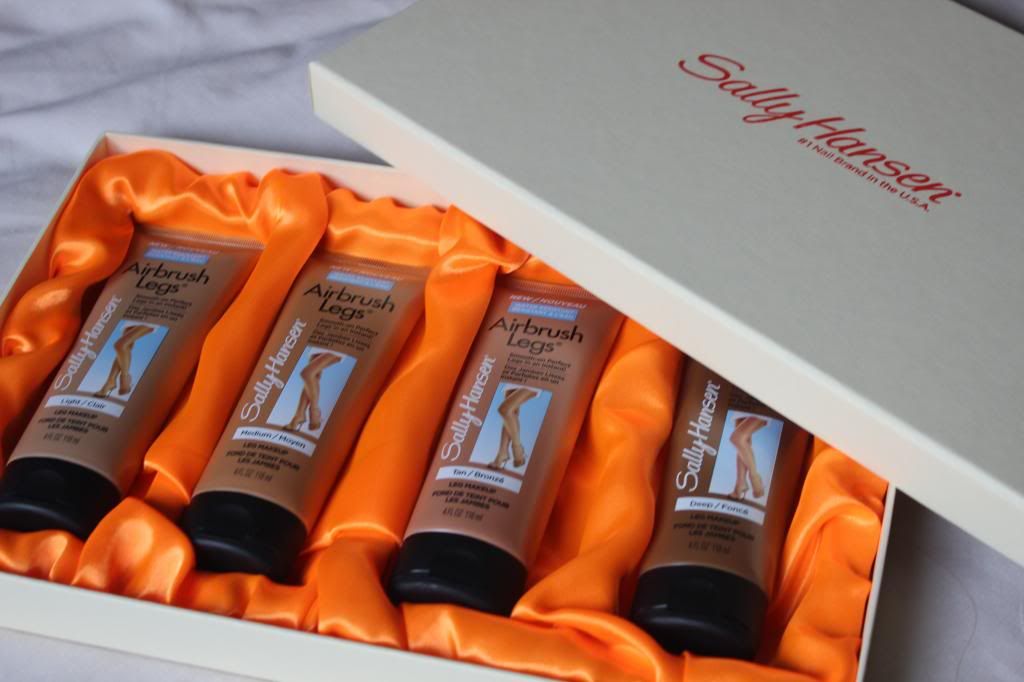 The Leg Makeup is available in four shades; Light, Medium, Tan and Dark so, there will be one for most people. Obviously I gravitated towards the Light shade and I wasn't disappointed. Not only is the glitterball shimmer gone, leaving a more natural finish but, it is the perfect light caramel shade for very pale skins. Once applied and rubbed in, it blended seamlessly into my skin and gave just the hint of a glow.
The tan is priced at €16.95 which is around €4 more expensive than the original spray but, you do get quite a lot more product so, it's definitely a justified increase. It is also incredibly water resistant, so-much-so that you do have scrub at your skin with a loofah to remove it! My one and only issue with the Leg Makeup is that it has quite an odd smell. Nothing particularly pungent and it doesn't linger but, it is obvious, particularly if you are sensitive to smells.