Another nail polish release from us this week! From Maybelline comes the Color Show Nail Lacquers*, a line-up of 39 shades inspired by the runway. Each of the shades cost a pocket-friendly €4.55 and there is something for everyone with nudes, shimmers, neons and brights in the line-up.
My sister Ciara kindly agreed to be my guinea pig for this post so, I tried all five shades on her and got some feedback from her which I will share at the end. The shades are generally quite pigmented with the exception of the shimmery top coat. The brush is a little bit stringy and coarse which makes application streaky but, the second coat evens everything out so it's not too much of an issue.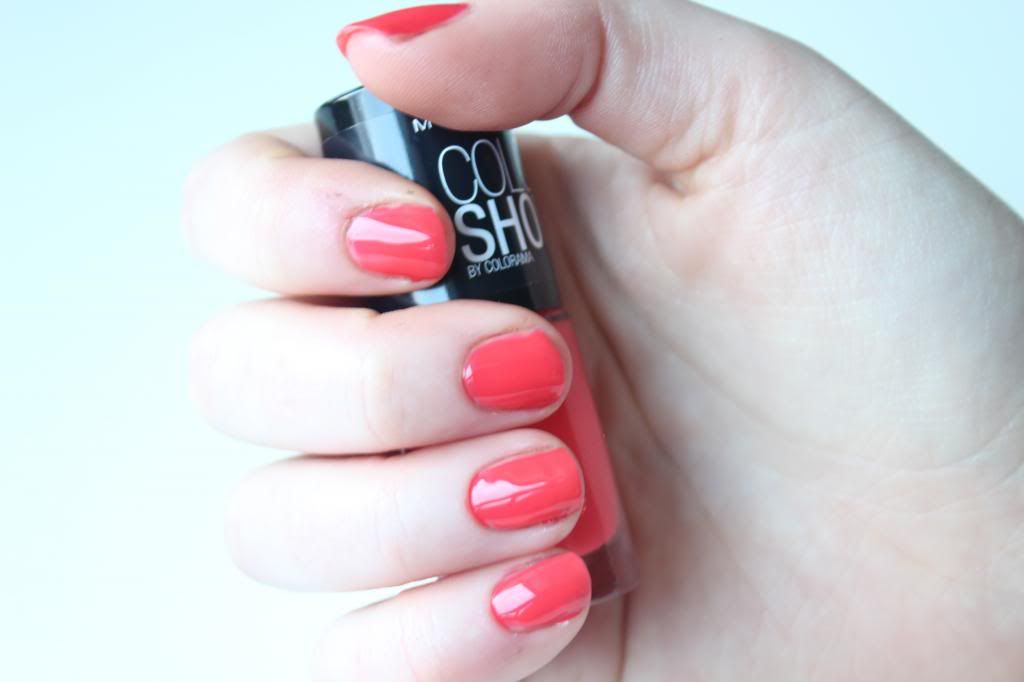 Urban Coral (2 Coats)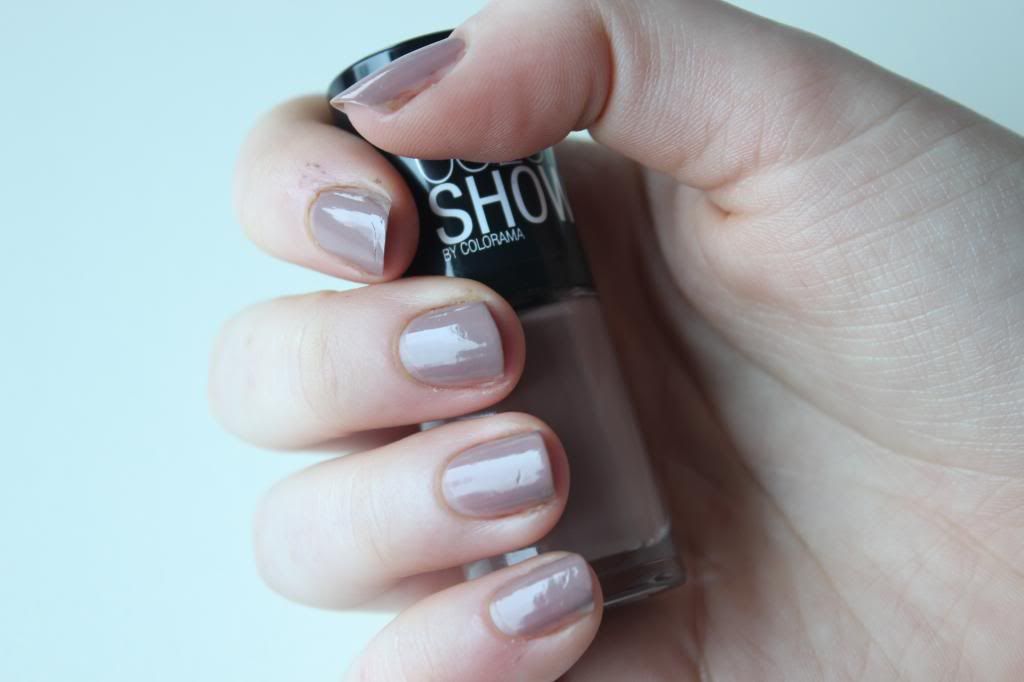 Mauve Kiss (2 Coats)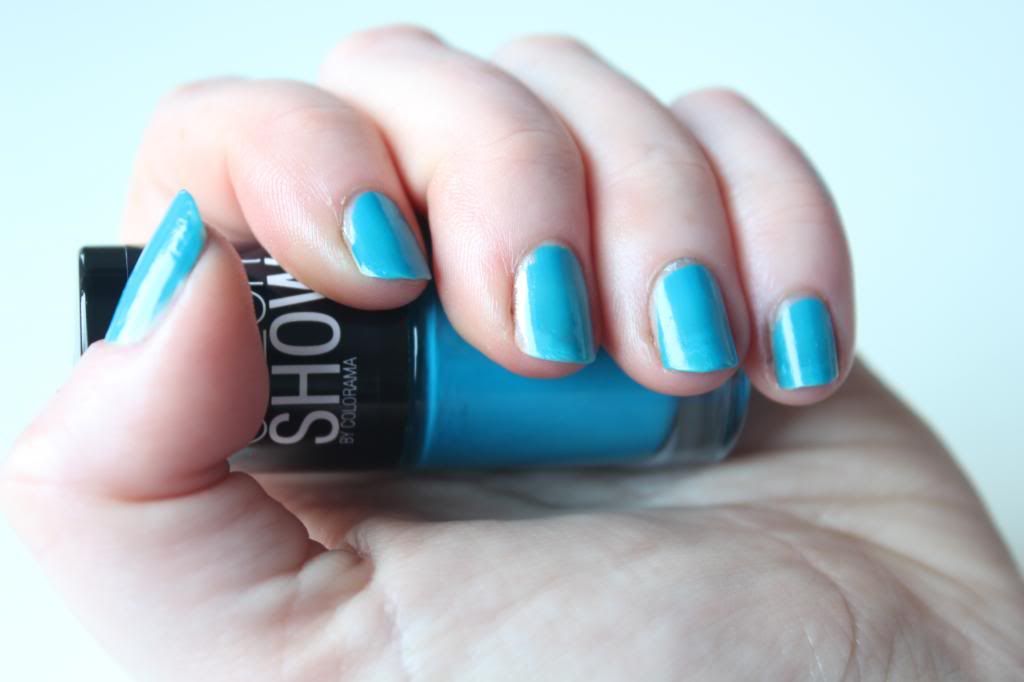 Superpower Blue (2 Coats)
Watery Waste (3 Coats)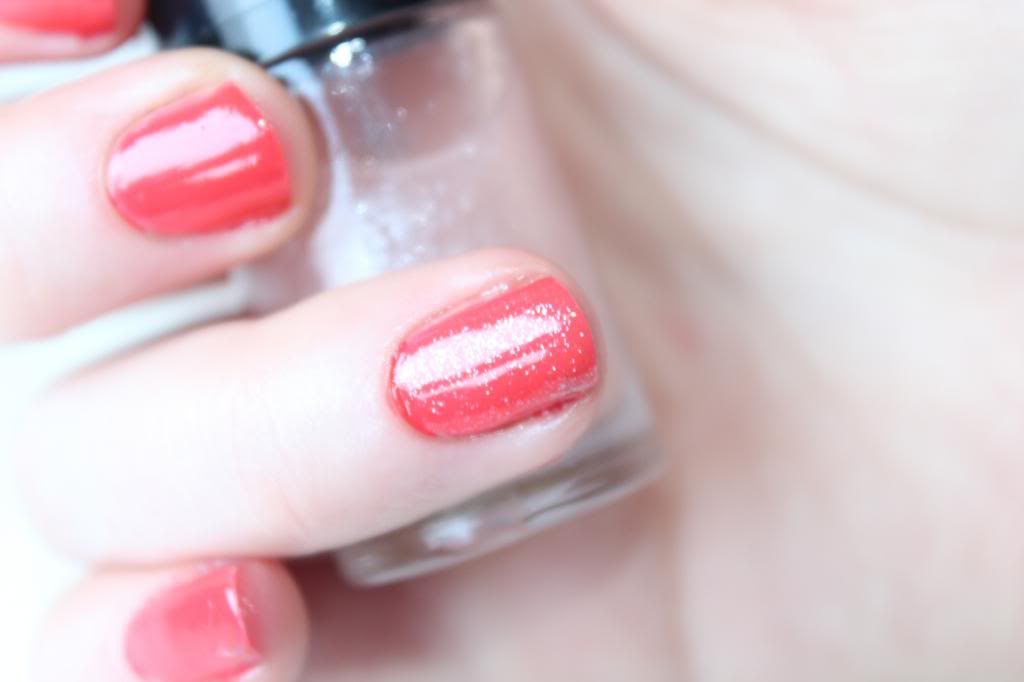 Sugar Crystals (Over Urban Coral)
The quality of the polishes varies. The solid creme shades; Urban Coral, Mauve Kiss and Superpower Blue apply quite evenly and are full of pigmentation. The metallic Watery Waste (what a horrible name!) is pigmented too but, only in 2-3 coats and it can get patchy if you aren't very precise and even with the coats. I'm actually really in love with the Sugar Crystals top coat. It is full of really fine hot pink glitter in a rose-coloured base and adds a subtle touch of sparkle to any polish.
Now, Ciara's feedback is that, while she loved the shade of Urban Coral, the wear-time was not impressive. She felt it never really set or dried properly on her nails and peeled off within a number of hours. It could have been the case that there was too much polish on her nails so, some thinner coats may work better with this range of nail polish.