In a category that also includes Essence and Catrice, NYC Cosmetics has a lot of competition as a budget brand. However, recently they have been hitting it out of the park with their new releases and two of their new lip lines in particular caught my eye and I felt they were deserving of their own post.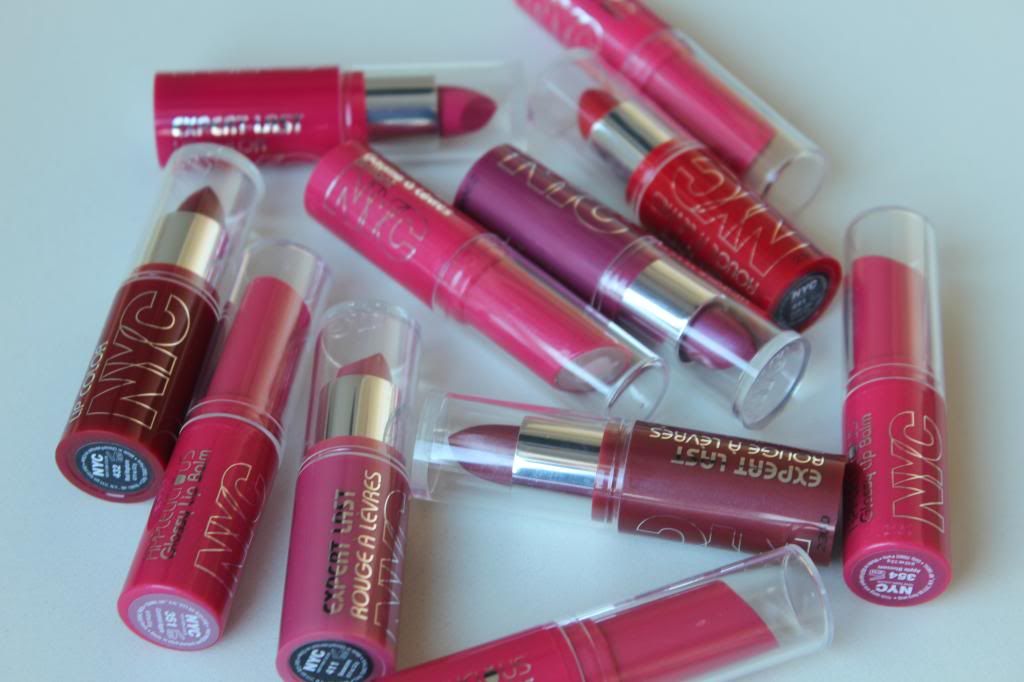 Expert Last is the brand's new line of ultra vibrant and highly pigmented lipsticks. There are 14 shades, bursting with colour, and they are priced at €2.49. We got six of the shades to try, ranging from a pale bright pink to a sultry wine red.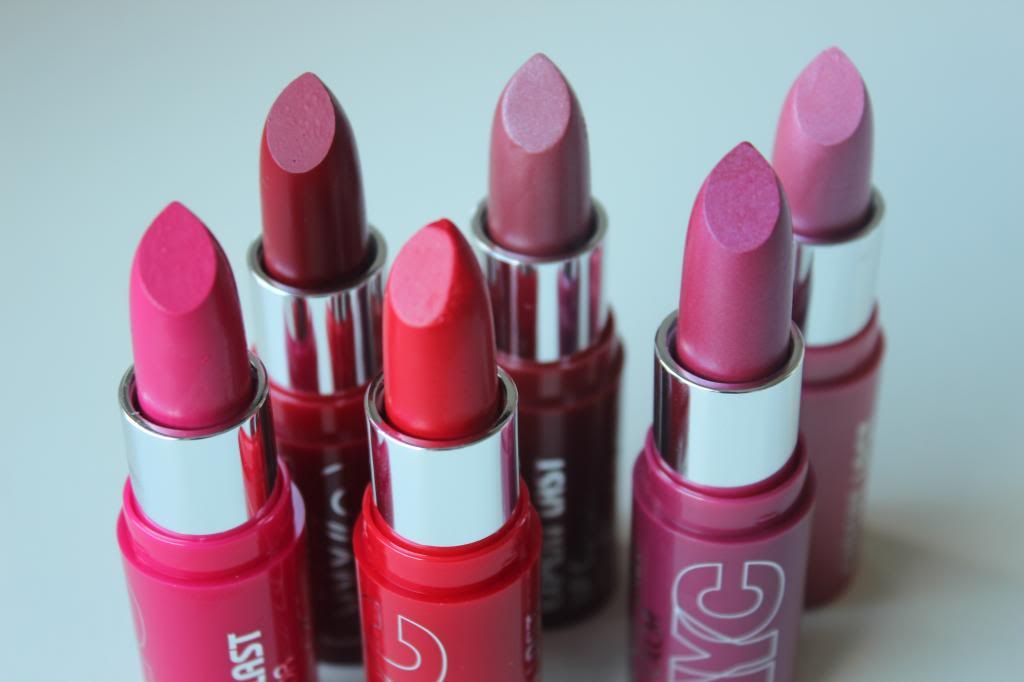 While it looks from the swatches below that some of the shades are sheerer than others (Snow Cone, Sugar Plum and Purple Crush), they are actually just heavily frosted which, honestly, I think is a shame. Not only are frost finished lipsticks an 80s throwback that we don't need to revisit but, they slightly lower the tone of an otherwise great lipstick release. I wouldn't usually be so picky about different finishes, each to their own and all that, but there is such an opening for a great, in-your-face line of pigmented lipsticks at the budget end of the market and that's what I had initially envisioned for Expert Last.

That being said, the three remaining shades are absolutely gorgeous. Creamy, full of vibrancy and oomph, they, especially the hot hot pink Air Kiss, would not look out of place on a MAC counter. While I wish that NYC would have chosen to go the whole hog with this line and deliver 14 shades of the same great formula, it's still a really solid release and, for less than three quid, you can't really fault it!

The second lip release from NYC is the complete opposite of Expert Last. Applelicious is a stick lip balm that delivers shin, colour and hydration without any stickiness. While I usually find these lip products with a secondary "core" - no pun intended - a little bit gimmicky, I really love the execution and presentation of the Applelicious balms. There are 5 shades, each costing €2.49, with a brightly coloured outer layer and a complementary shade in the core.


As these are balms, pigmentation is a lot sheerer than the Expert Last line and, again, some are frosted. The shades with the best payoff are the creme Applelicious Pink, Apple Blossom and Big Apple Red but, all do show up on lips to some degree and you can build the colour. The core contains Shea Butter, Jojoba Oil and Avocado Oil to moisturise and nourish lips which is really great to see from a budget brand. My only real issue with these is that they have a really artificial apple scent which does wear away but, is initially quite sickening.