It's very much our policy here at Viva Adonis to give skincare a thorough trial of at least two weeks before we feature it in any way, shape or form. We want to be able to give you a complete picture of the product, discuss both the good and the bad and ensure that you come away from the post having a clear idea of what the purpose of the product is and if it is for you. That being said, from the first time I used La Roche-Posay's new launch, Nutritic Intense, I had itchy fingers to write this review as I knew I was going to love it. However, I drew on my patience and gave it the two week trial and I'm here today with something quite close to a rave review!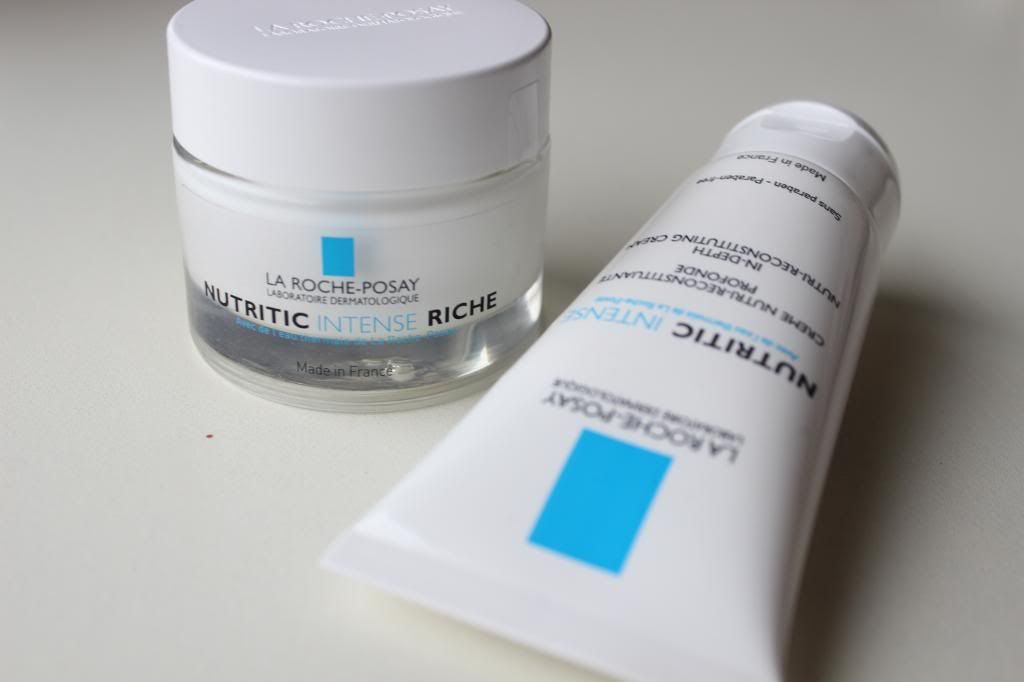 The new Nutritic Intense line is described as "the next generation of dry skin care". It is the first skincare product promising to reconstitute and reorganise dry skin layer by layer, in order to relieve discomfort and pain and to promote a soothing, healing process, achieving supple, smooth skin.
For the launch of this product, we were invited to a laboratory for an evening to learn about the intricate science behind creating this revolutionary moisturiser. I wouldn't be able to recount all the information so that it makes sense but, I did want to shed some light on the active ingredient in Nutritic Intense which is a breakthrough for La Roche-Posay and the skincare world as a whole.
Firstly, skin becomes dry due to a low lipid-content and a reduced barrier function, leaving skin vulnerable to external aggressors. MP-Lipids are a new generation of lipids that enable Nutritic Intense to reconstitute and reorganise the skin layer by layer, improving and heightening the barrier function and promoting the synthesis of ceramides and cholesterol which are essential to continual barrier formation.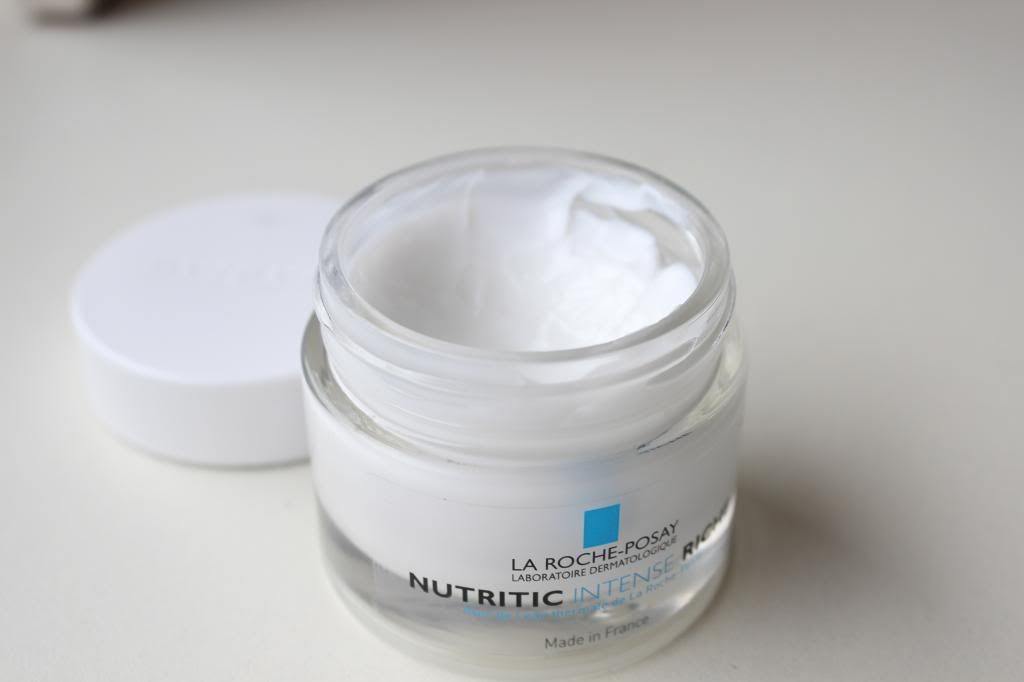 The cream comes in two formulations; Nutritic Intense* (€17.00), a smooth cream for dry skin, and Nutritic Intense Riche* (€20.50), a dense balm-like formulation. Die-hard fans of La Roche-Posay will notice that this is the first jar the brand has ever created. They managed to create a formula which does not have anymore preservatives than the tube formulas but, will not be anymore likely to become contaminated despite being exposed to the air.
I have been using the Riche formula both morning and night for the last two weeks and my skin has been soaking it up, showing just how dry and parched it was feeling below the surface. It has a really fresh scent that I love and absorbs really quickly, leaving my skin feeling almost cool to the touch and incredibly smooth. I was unsure how well this would sit under make-up, given how thick it is but, it is an absolute dream when paired with my
Bobbi Brown Extra Tinted Moisturising Balm
. I'm planning on saving the tube of Nutritic Intense for travelling and the summertime when my skin won't be as dehydrated.