Happy New Year ladies (
and any gentlemen lurking out there!
). I hope you all had a wonderful and peaceful Christmas period. I most certainly did and really enjoyed having some downtime filled with great company, good food and lots and lots of much-needed sleep! Now, however, it's back to business and I thought there was no better way to kick off the new year with a post on some new beauty bits and bobs I got, both for myself and as presents.
I hate that I even have to say this but, this post is not intended as bragging. While I love reading/watching Christmas "hauls" myself, I understand that some people dislike the nature of the content so, I am just showing items which are relevant to this blog and our readers' interests as the products will crop up over the next few months. By all means, if this isn't your thing, feel free to click the X!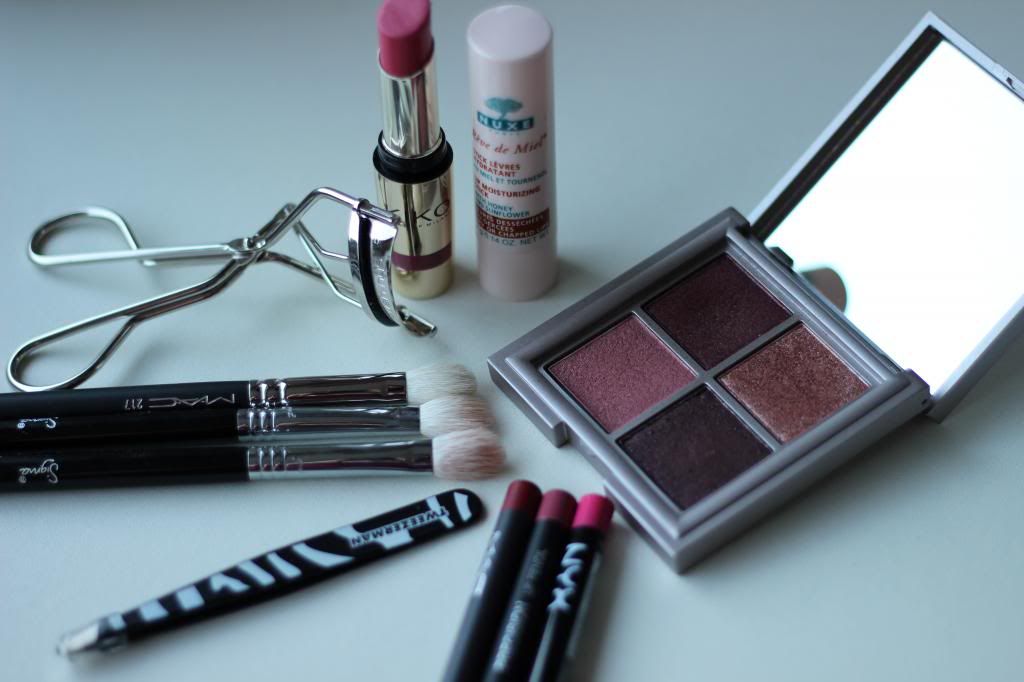 As you may be aware, I was in Berlin a few days before Christmas. While I didn't really buy much, I did check out the Kiko Make-Up store as it was the first one I had ever seen and was really impressed to see that (a) they had a sale going on and (b) the products were really great quality. I fell in love with the Colour Seduction Eyeshadow Palette in Sensuous Burgundy as soon as I clapped eyes on it and, for €9, I couldn't leave it behind. Once I got back to the hotel and tried it out, I was so impressed by the shades, pigmentation and quality of the shadows (very reminiscent of Tom Ford shadows I think!) that I made a point of returning to the store to grab two more for my sisters!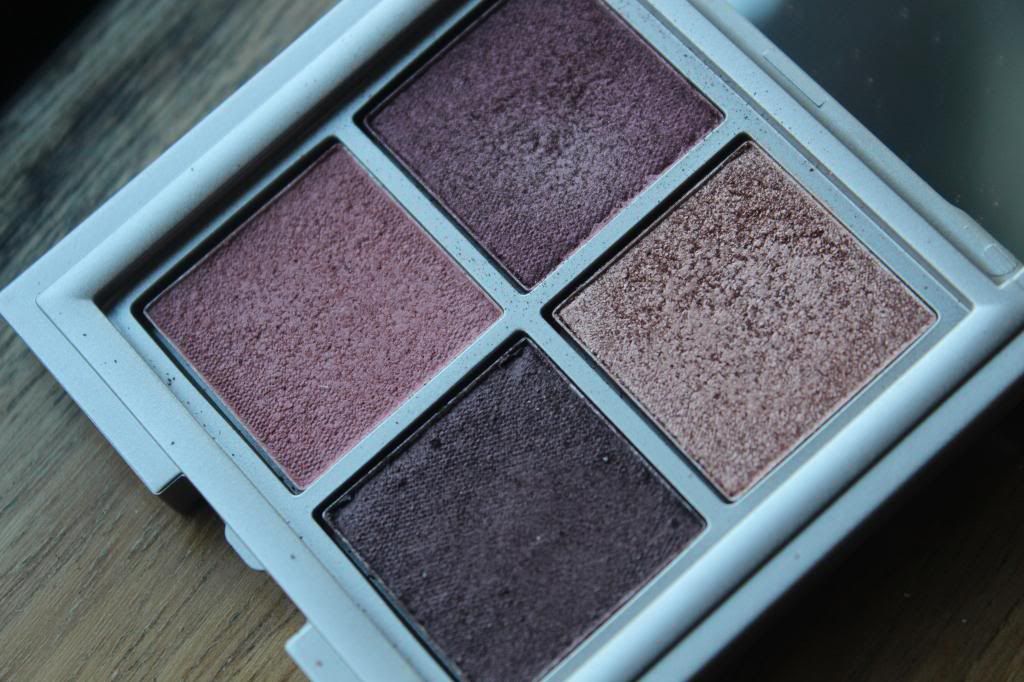 I also picked up a lipstick and lipliner from Kiko. Both were on sale for around €3 and €5 respectively and, together, they have become my favourite lip combo. The lipstick is their Unlimited formula which is really creamy yet long-wearing and is in the shade 01 Bright Pink while the Precision Lip Liner is in the shade 310 Coral Pink (swatches below). It's really unfortunate that the brand isn't available here as it is definitely one of the most high-quality mid-range brands I have tried.
Another store in Berlin, and one with a few European locations, is Douglas; a quasi Sephora I would say. It carries brands like Chanel, Dior etc but, also lower end brands like Flormar and NYX. The NYX stand was quite small and carried none of the products I have had on my list but, I did plump for a lip liner in the shade Pinky (swatches below) as it suited many of my mid-tone pink lip shades. Oh, and I also bought an Essie nail polish in Too Too Hot in Douglas but, forgot to photograph it! Oops! I would have bought the entire Essie stand as they seemed bargainous at €8 instead of the €14 you pay here but, I resisted many, many shades of Essie, Butter London, OPI, Nicole by OPI and more!
We have pretty much implemented a "No Make-Up" policy in my house at Christmas. With three girls, we have boatloads of cosmetics and it just seems unnecessary to add to our collective pile. So, when my mam asked for some stocking stuffer ideas, I steered clear of the beauty products and asked for a Tweezerman tweezer (make-up tools don't count!!) which she very kindly got me! I love it so far and have been using it in conjunction with threading my eyebrows which I have recently taught myself to do!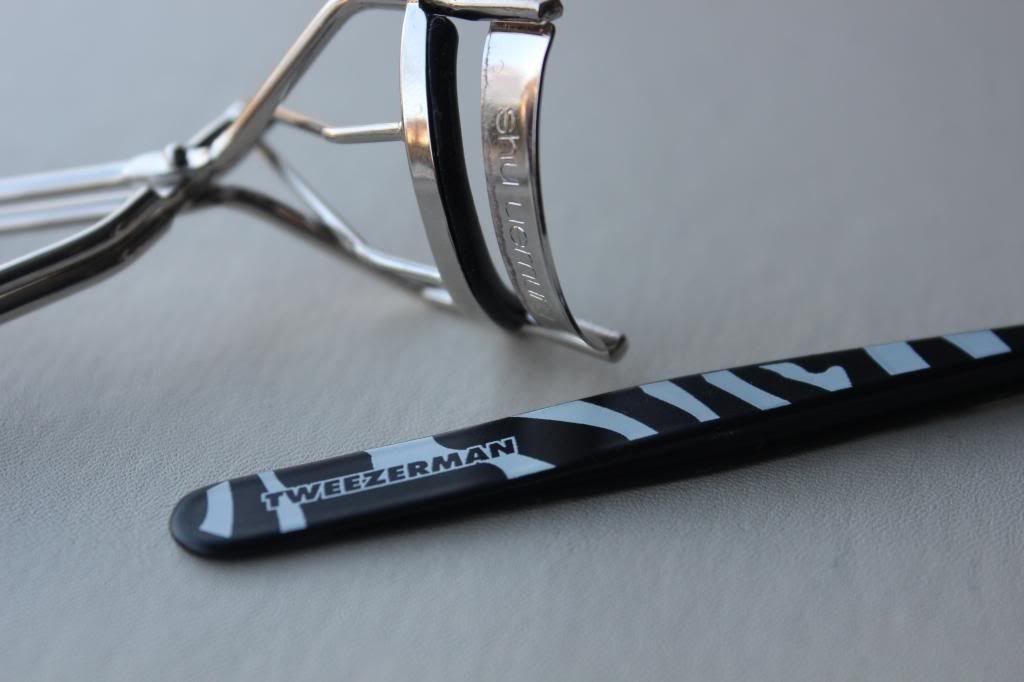 My sisters Aisling and Ciara bought me the lauded Shu Uemura eyelash curlers which, honestly, is worth all the silly hype it gets. Whatever way the contraption is angled or curved just works and gives amazing results. Aisling also surprised us each with a little extra pressie (we each actually had something extra for each other!) and got me MAC Lip Pencil in Brick which a MAC girl once used on me with Russian Red lipstick and has been on my list since!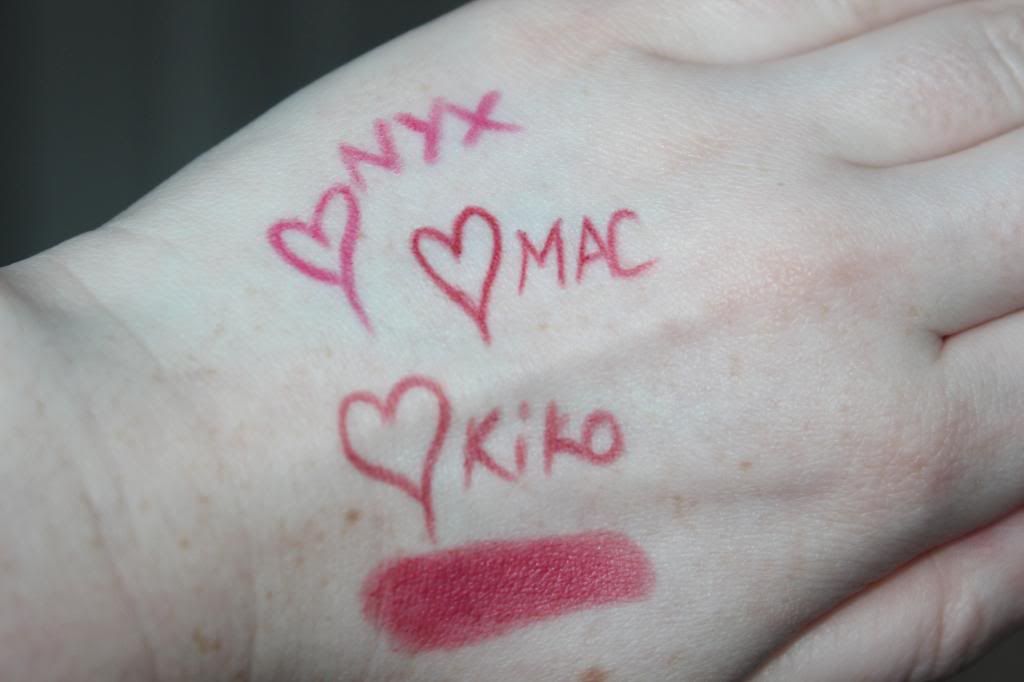 Unrelated to either Berlin or Christmas but, I ended up picking up the
NUXE Rêve de Miel Ultra-Nourishing Lip Balm in the stick form. I recently raved about this product (see here) and decided to get the more handbag-friendly tube for hygiene reasons and ease of use. I now keep the pot beside my bed and both products get a lot of love! Not knowing that my mam had picked me up a MAC 217 for Christmas, I ordered two of the Sigma equivalents, the E45 brush, from Cloud10Beauty. It's no loss as I use this style brush everytime I do eye make-up and I can't clean them quickly enough so, now I have a wee collection to work with!
Did you get any lovely beauty bits for Christmas? Let me know if you would like to see reviews/posts on any of the above!