Don't ya just love a new nail polish release? It's great to see that brands don't get complacent, that they are always upping their games and consistently attempting to revolutionise a product that was first created in its modern form way back in 1917 by Cutex. For 2013, Max Factor are introducing their new Glossfinity* (RRP €7.49) nail polishes. Designed to be an intensely glossy and long-wearing formula, Glossfinity comes in 26 shades, both classic and trend-driven.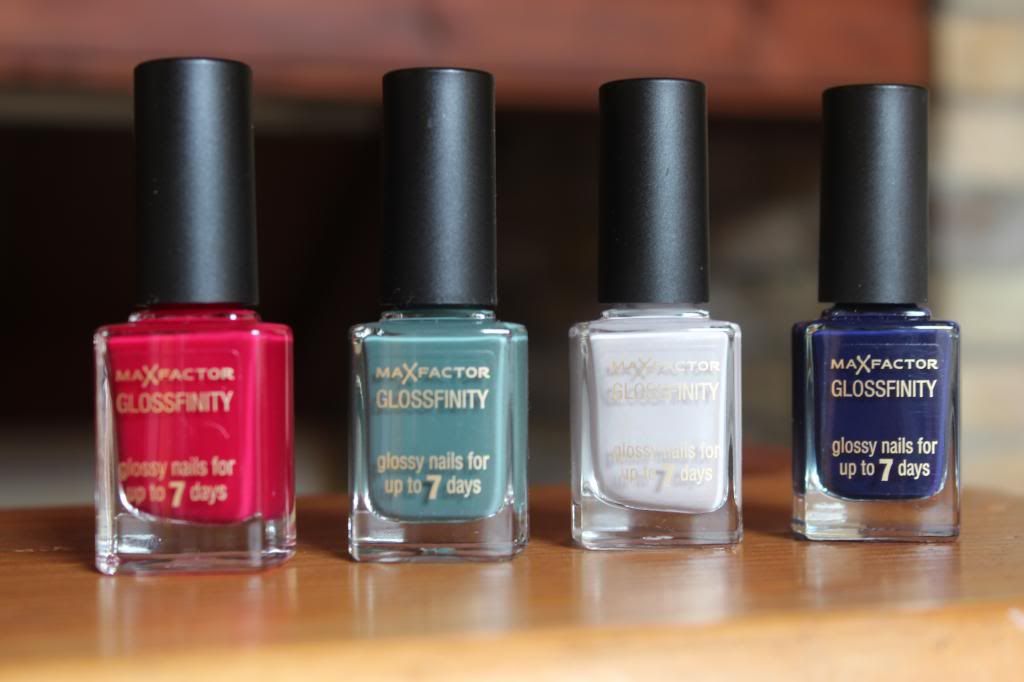 We received four shades from the collection to try; Burgundy Crush, Aqua Marine, Royal Blue and Opal. The first thing that struck me about the polishes is that they are all insanely creamy and smooth. It's near impossible for this formula to turn streaky and what you see in the picture below is only one coat of each. Impressive, no?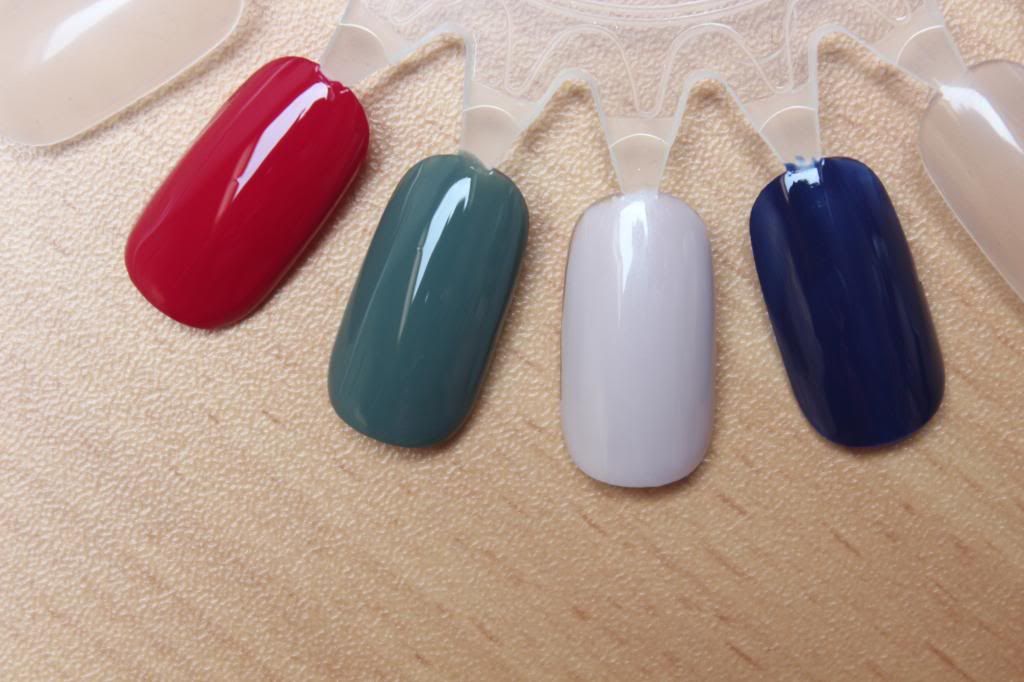 Glossfinity comes with a double-patented High Gloss formula which aims to be glossy yet long wearing. They say these last on the nails for up to 7 days without chipping and, while they do last longer than the average polish; 3-4 days, I did notice minor tip wear and some small chips in the latter half of the week.
Out of the four above, the shade Opal has stolen my heart. This pale dove-grey/mushroom colour is a nice alternative to a neutral nail and is really flattering to my skintone. I will definitely be checking out some more of these polishes, especially the pale, pastel shades, once I find them in store.