We love Avon and we've made no secret of the fact (
See our Best of Avon post for our top picks
). So, it's probably unsurprising that we get massively excited whenever a new release from the brand lands with us. Given that we are also lipstick fiends, Avon's newest offering, Perfect Kiss Lipstick (RRP €11.00), had us in a right flap. Available in 24 shades, including nudes, pinks, purples, reds and browns, Perfect Kiss promises to be nourishing and smoothing while also delivering a punch of on-trend colour. We have five shades to give you our verdict on!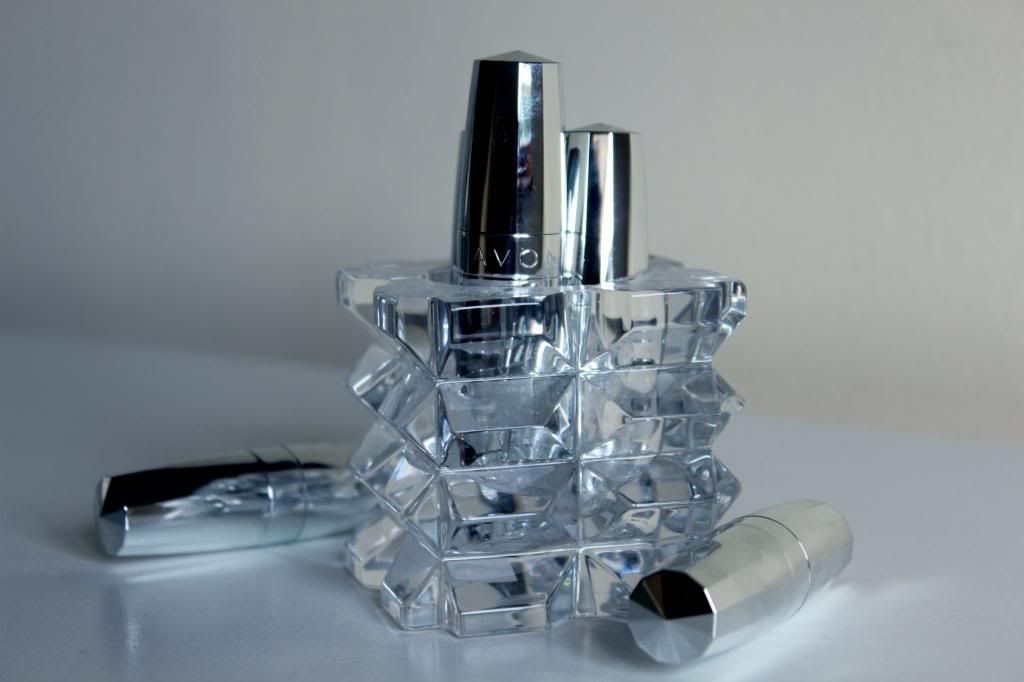 Firstly, the packaging is pretty spectacular. The bullets are a sleek, shiny silver with bevelled edges and a beautifully steepled cap. I kind of get a glassy, icicle feel from the concept, hence my little attempt at being artsy above! If the packaging was heavier and less plastic feeling, these lipsticks would sit comfortably on the likes of a Tom Ford or YSL counter so, a major thumbs up for the presentation!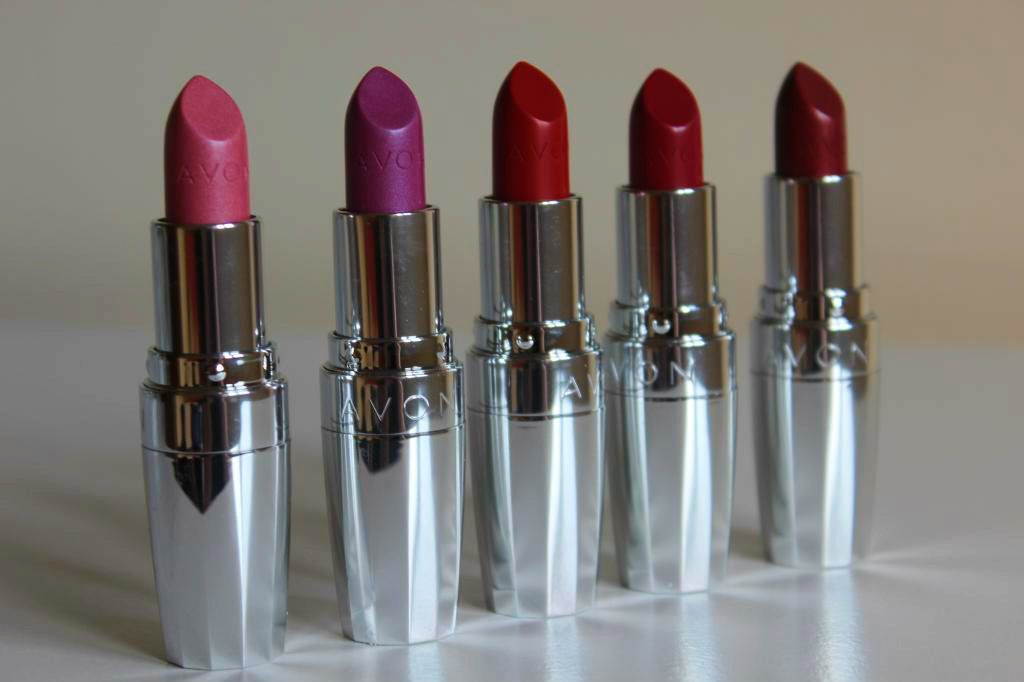 Of the 24 shades, we received five; Coy Copper, a browned-red shot through with gold shimmer - think MAC Antiqued eyeshadow in lipstick form; Smitten Red, a blue-based, dark red with definite plum undertones; Red Embrace, a very orange-based red that is not unlike MAC Russian Red; Loving Lilac, a shimmery, sheer, lavender; and Pink Prance, a pale, milky baby pink.
Even from this tiny fraction of the collection, it's plain to see how developed the shade range is. There is definitely a lipstick for everyone and, for the most part, a finish for everyone. Coy Copper, Smitten Red and Red Embrace are all quite heavily pigmented in just one swatch while Loving Lilac and Pink Prance are on the sheerer side. Similarly, Coy Copper, Loving Lilac and Pink Prance are all shimmers while the two reds are creams. The shades are all buildable to full-coverage.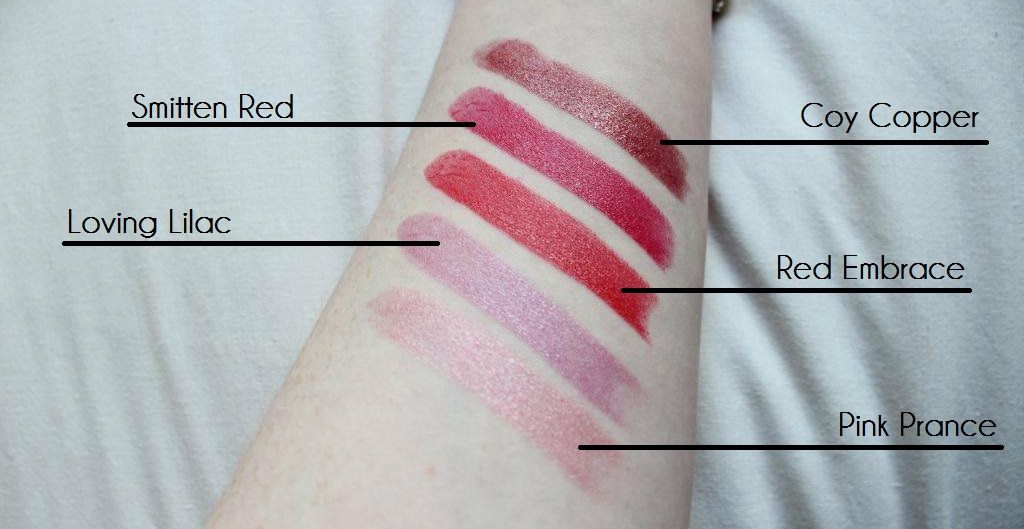 I'm genuinely impressed with this release from Avon. The lipsticks are smooth and moisturising, thanks to the use of avocado and coconut oils but, still manage to be longwearing. While they are priced at the higher end of the high-street(ish!) make-up scale, they are definitely worthy of the investment. I already have my eye on Caressing Coral and Kiss Me Pink for spring/summer!