Apparently it is a bit odd that I love wrapping presents. I find it so cathartic to stick some Christmas music on, allow my mind to wander and just let my hands do all the folding, tucking and sticking that they are so used to. Each year, my sisters and I love to theme our giftwrap. One year we did red and white wrapping with a big candy cane tied into the ribbon. Another year we emulated Tiffany boxes with really heavy turquoise paper and luxurious white bows. This year, however, we decided to go a more traditional (and economical!) route, using brown paper, butcher's twine and DIY-ing our gift tags. I loved the results so much that I decided to share it with all you lovely readers!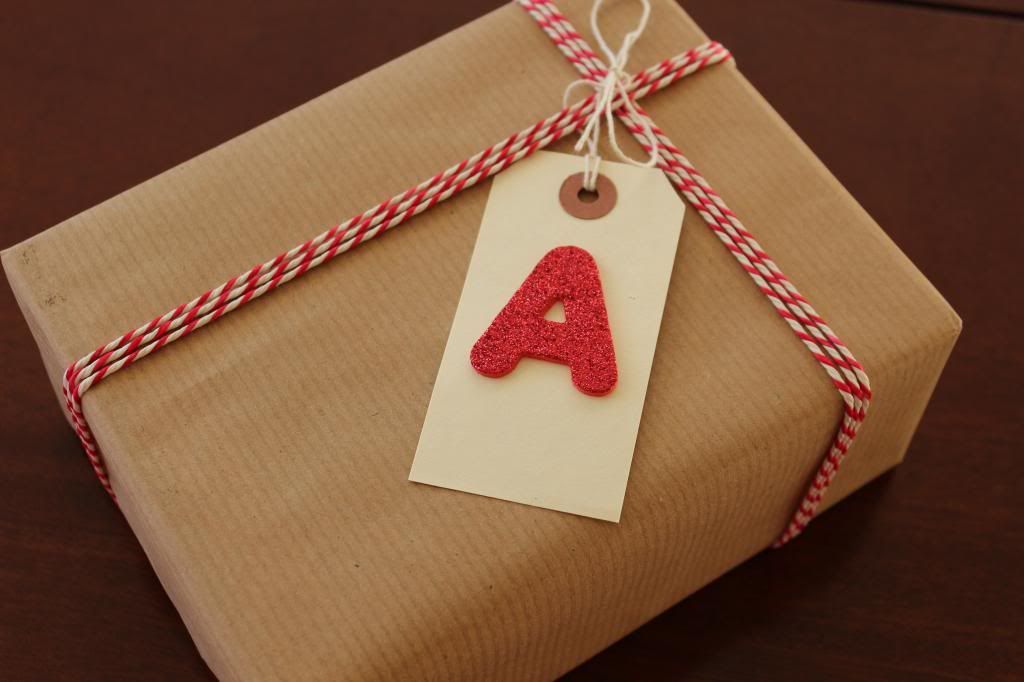 In the months leading up to Christmas, I like to collect up some smaller cardboard boxes. Not only is it easier to wrap these with the gift inside (
and make it impossible to guess the contents!
) but, it also makes everything look lovely and uniform under the tree.
I find that buying giftwrap from high-street stores tends to be more expensive so, I would urge you to shop around online and to bulk buy if you feel you will get the use out of the products over time. I bought the butcher's twine, parcel tags and glitter lettering from eBay and it cost less than €15 I would say. The brown paper was from Reads and was €2 for a massive roll.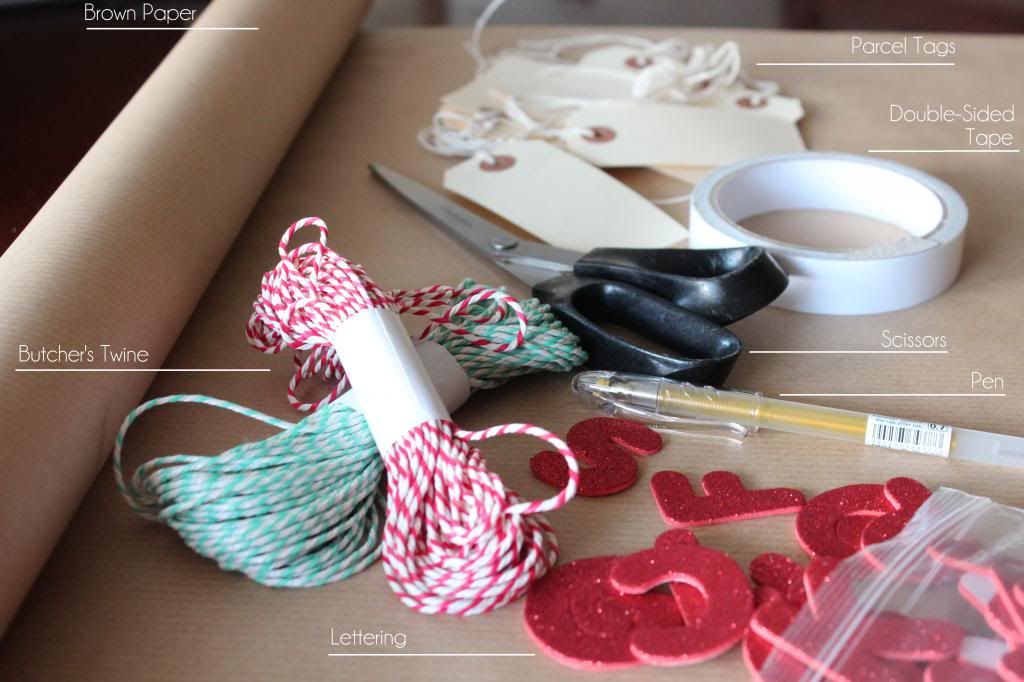 I love the idea of using vintage-looking parcel tags instead of the more modern Christmas-inspired ones you can buy. The idea for the glitter lettering came to me one night after a particularly intense Pinterest-ing session! I had seen brown papered gifts with the recipients names/initials stenciled on them and, while I loved the personalisation aspect, I felt I could make them a bit more...festive!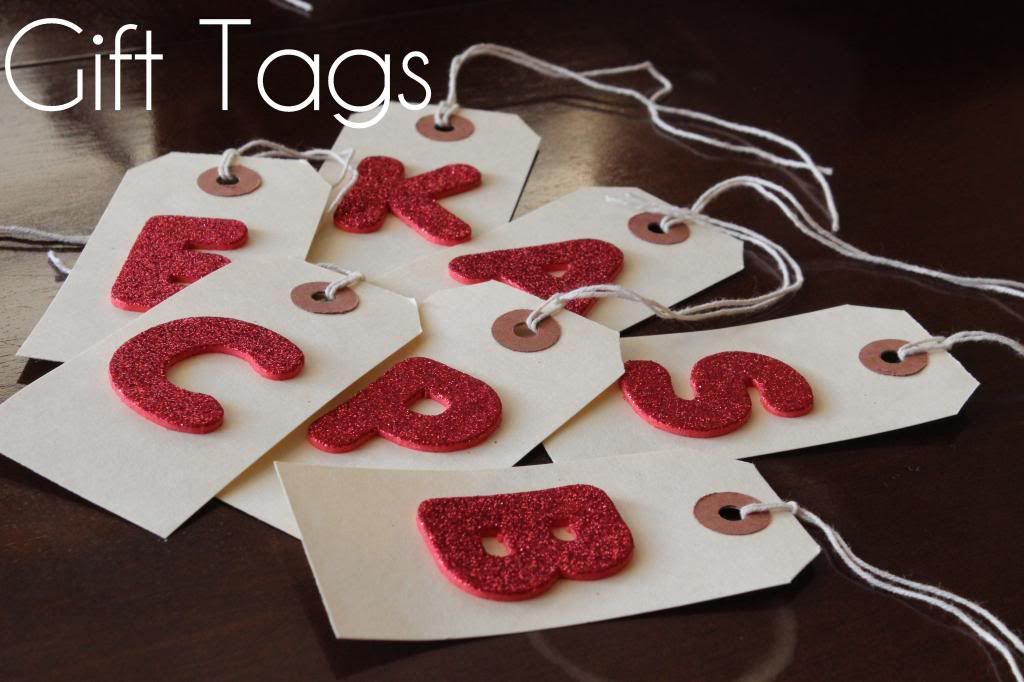 There is no science behind these tags or skill needed. It was simply a case of getting a tag, peeling the backing off the foam letter and centering it on the tag. I love how they look overall and how easily identifiable each person's gift is.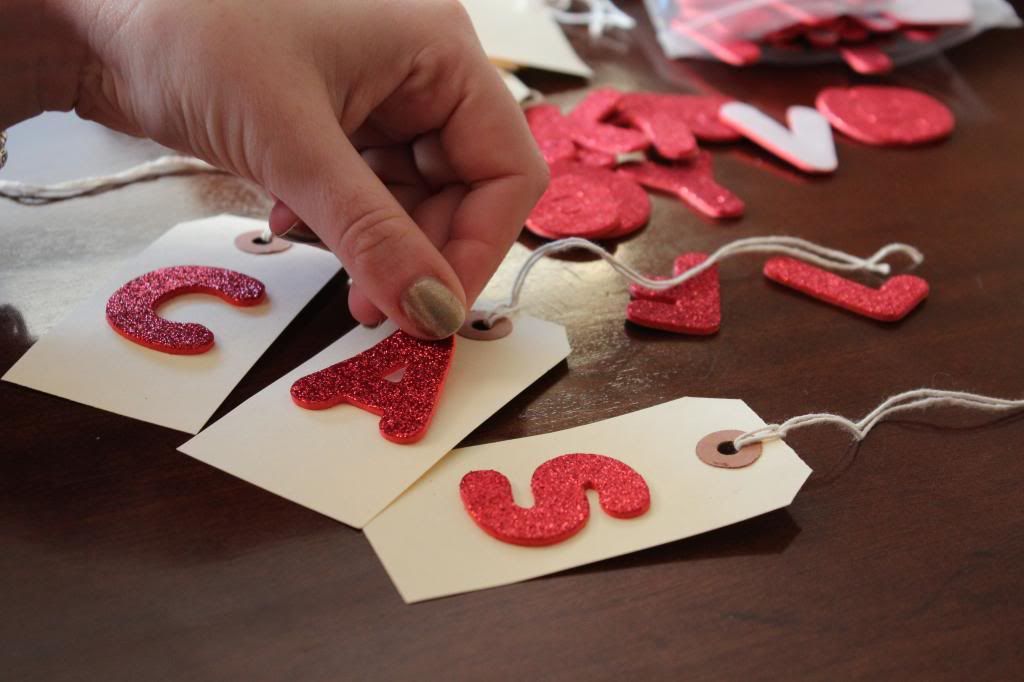 As with the gift tags, the wrapping itself is easy to achieve and takes little in the way of skill or time once you get the hang of it. I like to wrap with no tape showing so, generally use double-sided tape. I triple-wrapped the twine and set it off-centre to achieve the below look. You can, of course, achieve a similar effect with ribbon.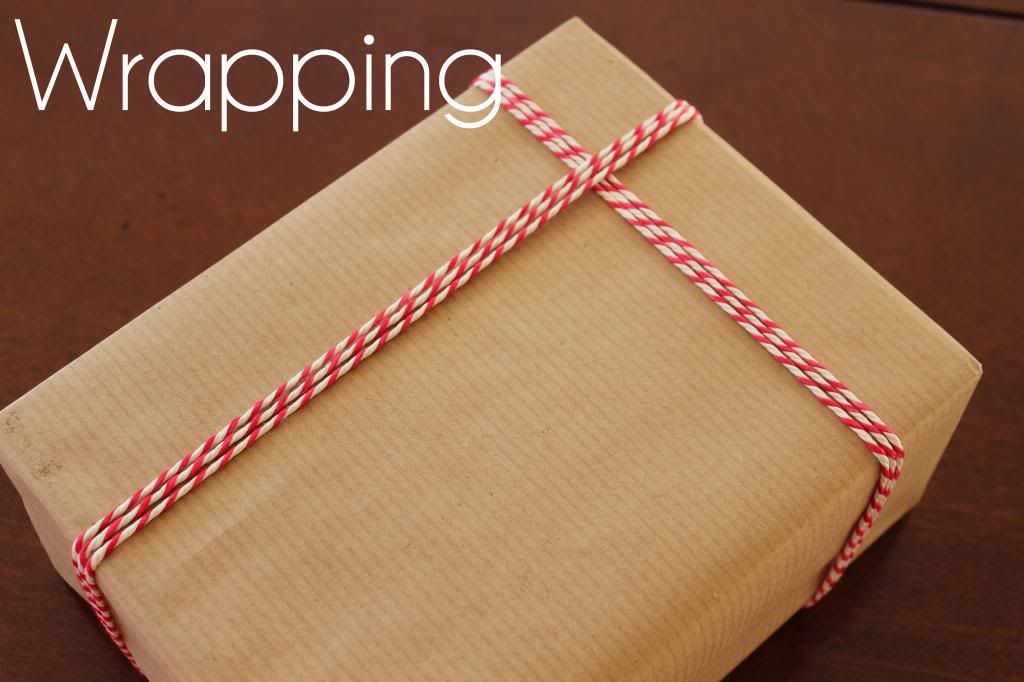 Now, I don't for one second think that any of you are incapable of wrapping a parcel. However, when I was doing the above gift, my sister mentioned how hard she finds it it to get the package looking neat and how easy it seems to look so, I thought I would share my step-by-step gift wrapping guide in case any of you are in the same boat as I do have a few extra steps I like to add in.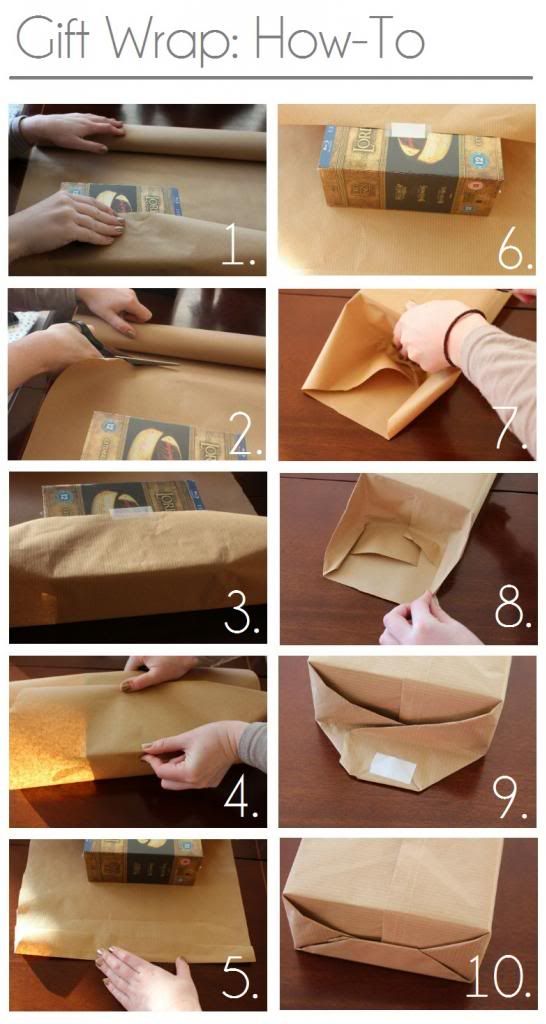 For instance, I tape one side of the paper to the gift (
assuming it's a box
) so that the paper remains secure. I also finger pinch the paper around the edges of the box to create crisp lines. To ensure a straight seam up the back of the package, I fold around an inch (
or whatever you can spare
) inwards and stick this using the double-sided tape. Obviously, all of these steps are totally unnecessary but, it does make for some nice, professional-looking parcels!
So, that's our wrapping for Christmas 2012! Do you "theme" or coordinate your gift wrapping or are we oddballs?!