As we hurtle towards December, I find myself getting more and more excited for Christmas. A lot of my favourite brands have released little festive favours and, over the past few weeks, I have been sharing my top picks with you. Some of you eagle-eyed little readers may recognise these cute crackers from my recent beauty gift guide post. However, I loved them so much, I thought they deserved to be showcased in a post of their own!
Weleda is a brand that crops up now and again on this blog. I always incorporate their products into my winter skincare routine as they are nourishing and highly moisturising; perfect for soothing wind-whipped and chapped skin. This year the UK brand have come up trumps with some festive crackers containing some of their best loved products.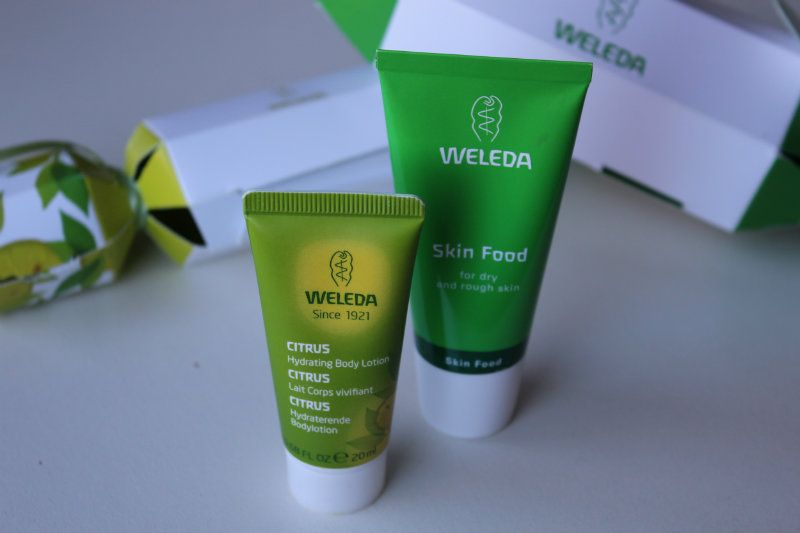 The crackers range in price from €6.39 to €18.05 and are available from various stockists including
LookFantastic
. These would make ideal stocking stuffers, gifts for teachers or Secret Santa/Kris Kindle but, I also think they would be super cute to pop on the Christmas table in place of normal crackers as there are ones suitable for men too! The brand have also released some large, handbag-style gift sets as part of their Christmas 2012 collection if you really want to treat someone!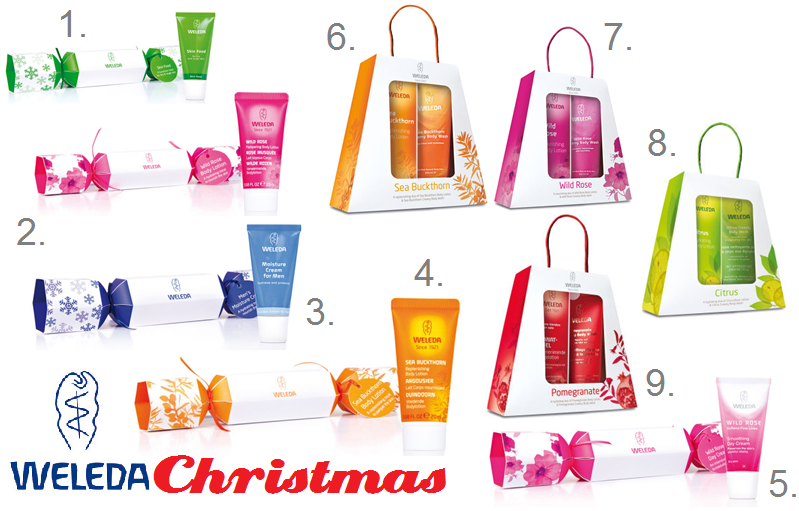 1. Weleda Skin Food Cracker - €7.69
2. Weleda Wild Rose Body Lotion Cracker - €6.39
3. Weleda Men's Moisture Cream Cracker - €12.85
4. Weleda Sea Buckthorn Body Lotion Cracker - €6.39
5. Weleda Wild Rose Day Cream Cracker - €18.05
6. Weleda Sea Buckthorn Duo Handbag - €30.85
7. Weleda Wild Rose Duo Handbag - €37.29
8. Weleda Citrus Duo Handbag - €28.29
9. Weleda Pomegranate Duo Handbag - €39.89