In some ways, I wish I lived in America. Americans always find a way to make a proper occasion out of everything; Valentine's Day, Easter, Thanksgiving, Christmas, you name it, someone, somewhere in the USA is sure to be throwing an amazing party for it!
And, you know, it makes me so jealous as I deludedly like to think of myself a a demi-Martha Stewart (or a quieter Rachel Ray!) and I have all these ideas and inspirations that are just crying out for a party or dinner to be put to good use! However, one time of year that Ireland really gets festive and gives it welly with the themed food, decorations and massive get-togethers is Christmas. Yep, we really do go all out for the season of goodwill!
This year, as usual, we are having a family party with sparkly dresses, festive food, good wine and great company. However, instead of letting the occasion pass by without any sense of, well, occasion about it, I decided to do up some fun little invitations to invite my family along for dinner and drinks. I can't take entire credit for this design as I originally saw this design somewhere online; either a craft blog or Pinterest, but, I can't for the life of me find it now to link. I changed the colour-scheme and fonts used but, kept the idea of the "Eat, Drink and Be Merry" message as well as the mixed typography.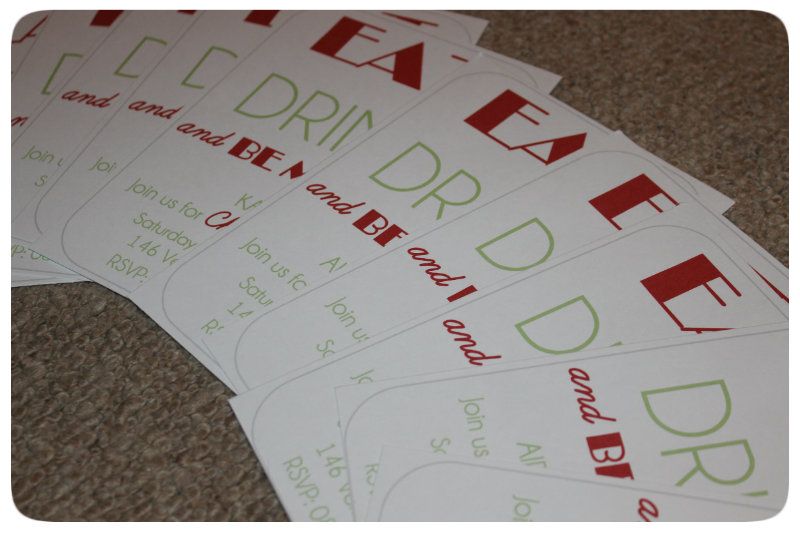 I asked on Twitter and Facebook if some of you would be interested in seeing some posts on a few easy DIY Christmas crafts and I was actually quite surprised at the resounding yes I got in return - who knew there was so many of us little crafters out there! I decided to share this project with you as it is one anyone with access to a computer can achieve and the general idea is also very versatile; consider printing on both sides for festive postcards, work with smaller card and font for gift tags and place settings, the possibilities are endless and it's amazing how fancy and "professional" a little bit of creative typography can look!
You Will Need:
A design (I did mine up in Microsoft Word)

Card/Paper (I used 220gsm heavy white card)

Envelopes - optional

A guillotine or pencil/ruler/rubber/scissors

Gel pens/calligraphy pen - optional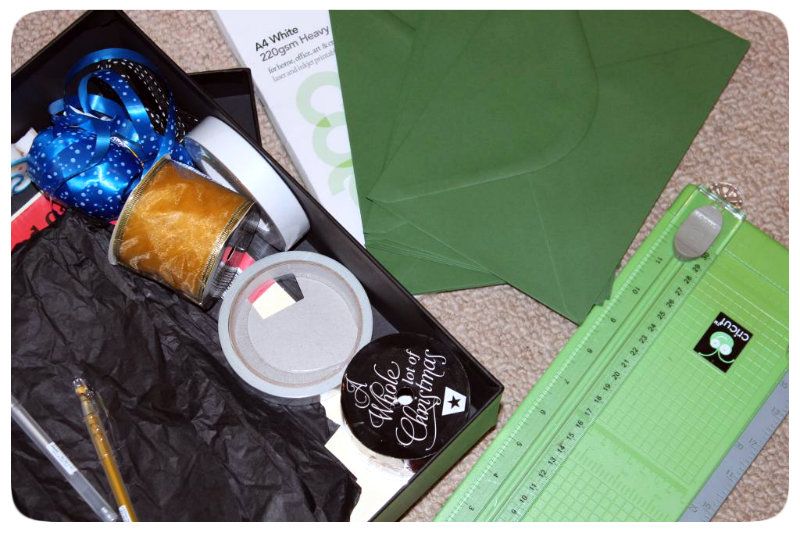 First, you want to make sure your design is aligned right on the paper. To make printouts that were more invite-sized, I turned my page to landscape and duplicated my layout. I then printed a few in greyscale on standard A4 paper until I was happy with the spacing etc.
Once you have your placement decided, print the required number, remembering to change any person-specific text like names or, in the case of postcards, addresses.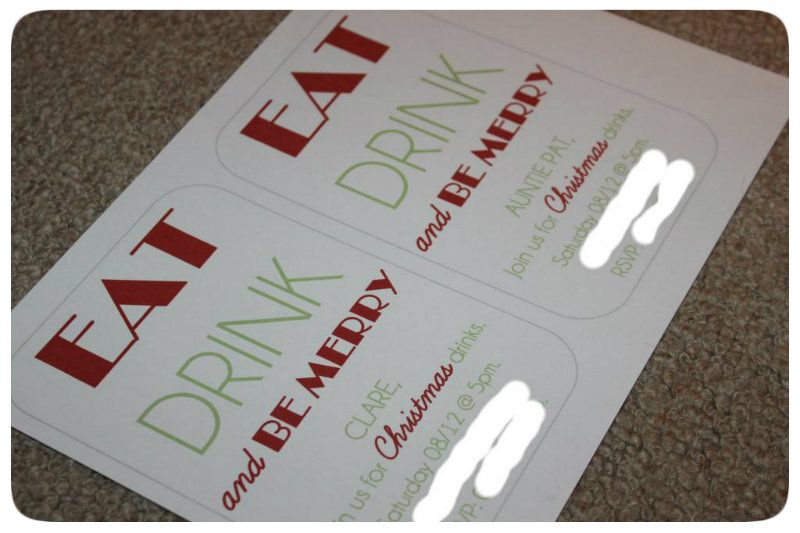 You want to cut the invitations down to size. A guillotine is great for this as you get a really crisp, straight line but, if you don't have one, a ruled line and a steady hand will work just as well to cut everything. Don't worry if your cards aren't all exactly the same shape; they are DIY so, they won't be perfect!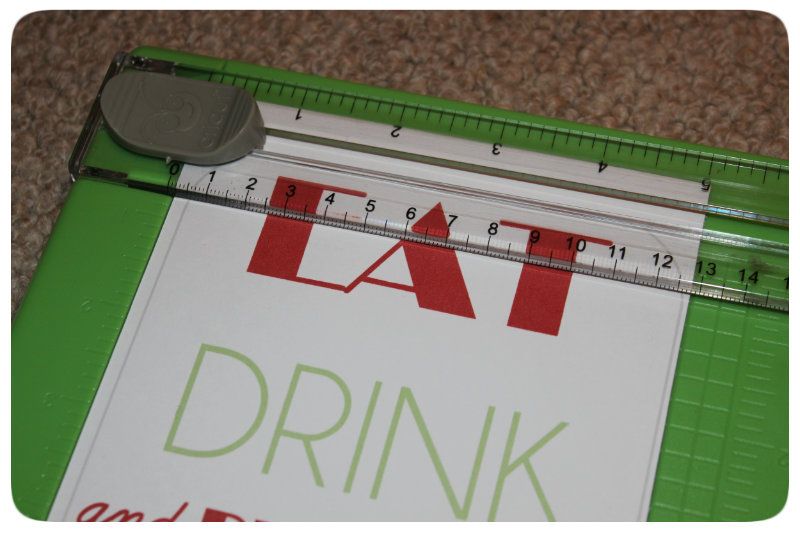 Finally, envelope up the invites if necessary; I got these holly green C5-sized ones from this eBay store and address them. I went with chunky calligraphy-style font but, you could work with glitter pens, gold marker, whatever takes your fancy and is legible for the postman!
And that's it; simple, cost-effective, impressive and thoughtful! I download my fonts from here mainly and the three I used were Broadway, Champagne & Limousines and Learning Curve.
PS If anyone finds the original pic of these cards/invites, let me know and I'll add the full credit link in!
<link rel="image_src" href="http://www.vivaadonis.com/2012/11/my-face-4-plus-outfit.html" />