I love everything about Christmas; the decorations, the food, the distinct air of magic that surrounds everything for the month of December. I also love the Christmas beauty line-ups and, this year, No7 has delivered one of the standout collections of the season with Deco Darling.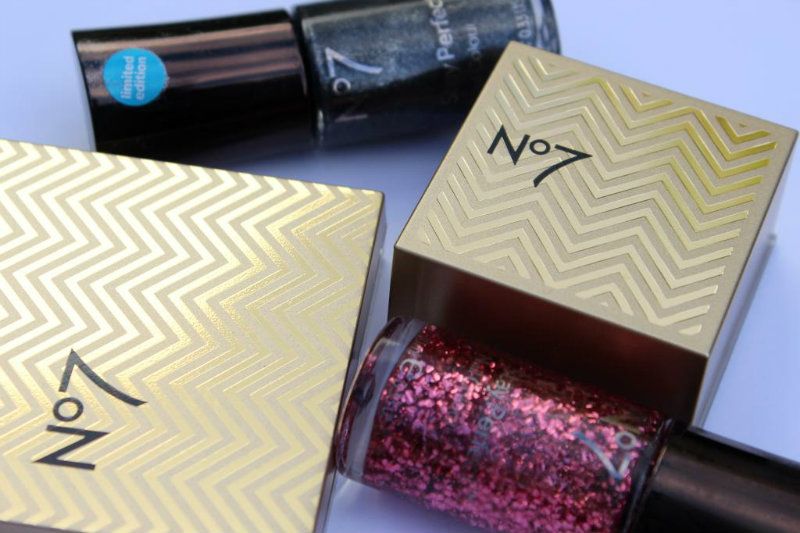 Lisa Eldridge, Creative Director for No7 (
and one of our favourite people ever!
), wants to take beauty lovers back to the roaring 1920s with this Great Gatsby-inspired collection. Featuring an eyeshadow quad, loose highlighting powder and two eye-catching nail polishes, this collection has something for everyone. The packaging, juxtaposing a gold chevron-patterned lid with clear perspex bases, is eye-catching and brings the vintage-inspired collection into the 21st century.
The Deco Darling Eye Palette* (RRP €12.95) is a gorgeous quad featuring four neutral shades that can be mixed and matched or worn separately to pay homage to the smokey, sultry eye make-up of the decade. I can see that this will be a very popular product for No7 as it is almost like a mini Naked palette, for a fraction of the price, giving the perfect, unintimidating colours to create a number of neutral eye looks.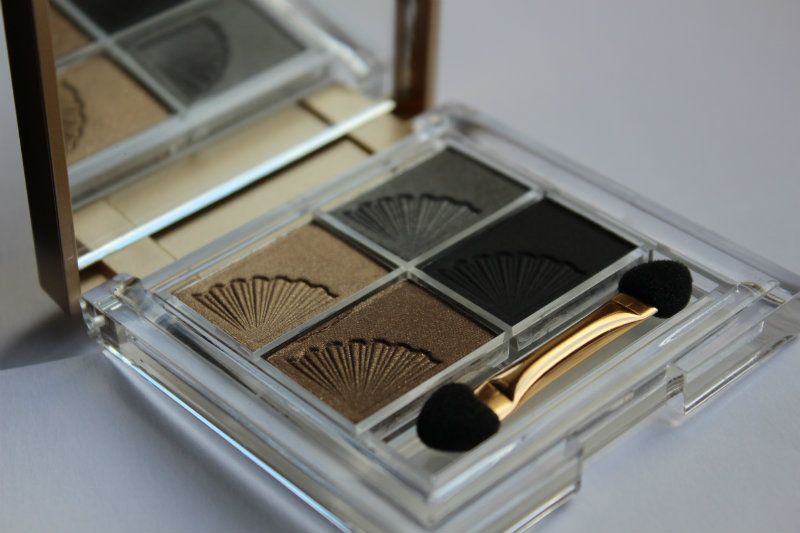 I think that the palette is so pretty to look at that I decided to include two pictures for your viewing pleasure! Now, I purposefully haven't included swatches of this as the light was poor and didn't do the shadows justice. Instead, I will try to put together an eye look featuring this palette. I will say, however, that while the shadows look really buttery and pigmented, the payoff isn't as great as I would have hoped. It's not enough for me to tell you to avoid this, quite the contrary actually but, it is important to note that you will have to work with these to get a good level of pigmentation.
For whatever reason, I am kind of anti-loose powders which is ridiculous as one of my favourite products of 2012 is a loose powder foundation from Laura Mercier. So, when I saw the Deco Darling Loose Powder Highlighter* (RRP €15.50), I was a bit non-plussed. However, I judged too soon as this is the most beautiful warm pale gold powder that gives the skin a real candlelit look. There is some finely milled glitter throughout the powder but, I don't think this would offend even the most glitter hating person! I find this priced slightly too high for what it is. Maybe it's just me but, almost €16 for a drugstore/pharmacy product is a bit extortionate. One for the No7 vouchers maybe?! Oh, the powder comes with a sifter which I just removed for the purpose of the picture!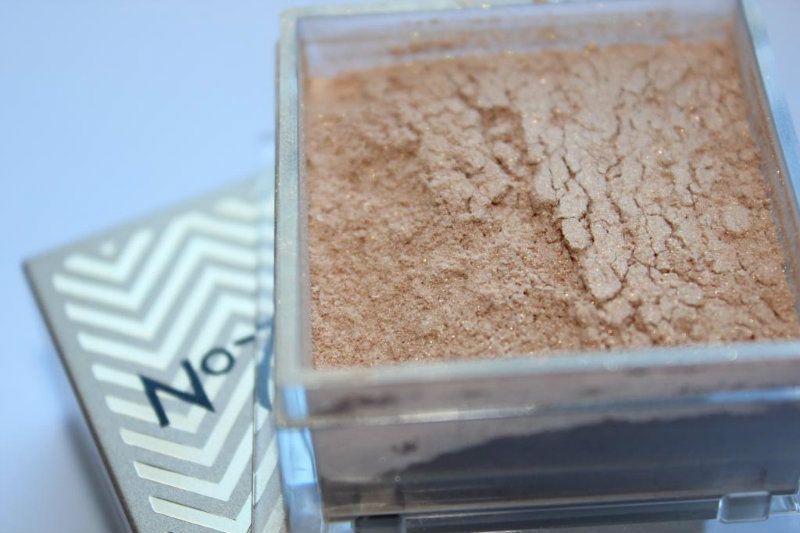 I saw these two nail polishes and instantly thought "Chanel and Essie," for Speakeasy*, a pewter shade with silver sparkle is quite reminiscent of Chanel Graphite while the glitter-packed Daisy Darling* looks like a good dupe for Essie A Cut Above from winter 2011. Both are beautiful shades and I can see nail polish addicts making a beeline for glitter-packed Daisy Darling, especially as No7 is a lot cheaper than Essie at €7.75!