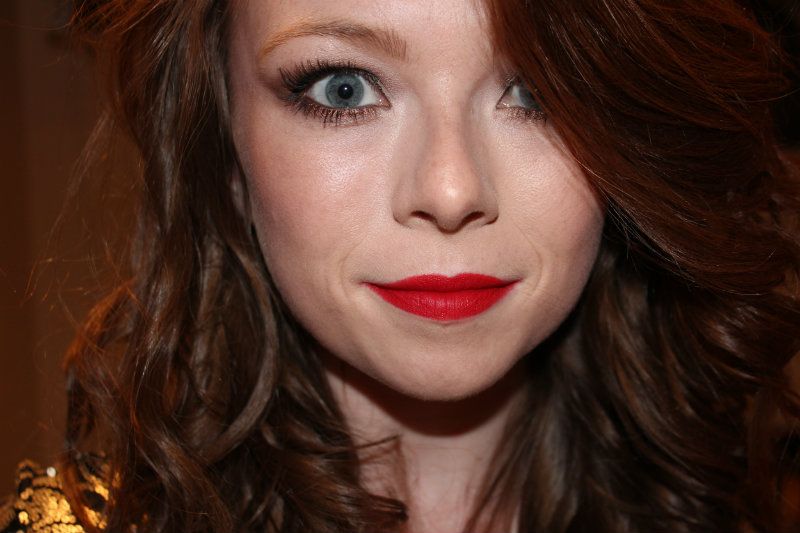 Not only was last Sunday our 2nd Birthday here at VivaAdonis (See all our birthday giveaways here!) but, on a more personal level, it was also my 8 year anniversary with my boyfriend! We went out for dinner to a local Chinese (
still the best one I've ever been to!)
that we go to every year and just had a lovely relaxing evening.

I don't tend to go out very often so, I love to take any opportunity I can to get dolled-up and have fun with make-up and clothes. I snapped these pictures before rushing out the door to show you my look for the evening and also my current favourite lip combo. Apologies for the flash (damn you winter darkness!) and for the hurried, slightly startled/manic look on my face! Also, apologies for the poor quality product shot, my camera died so, I just snapped it on my phone!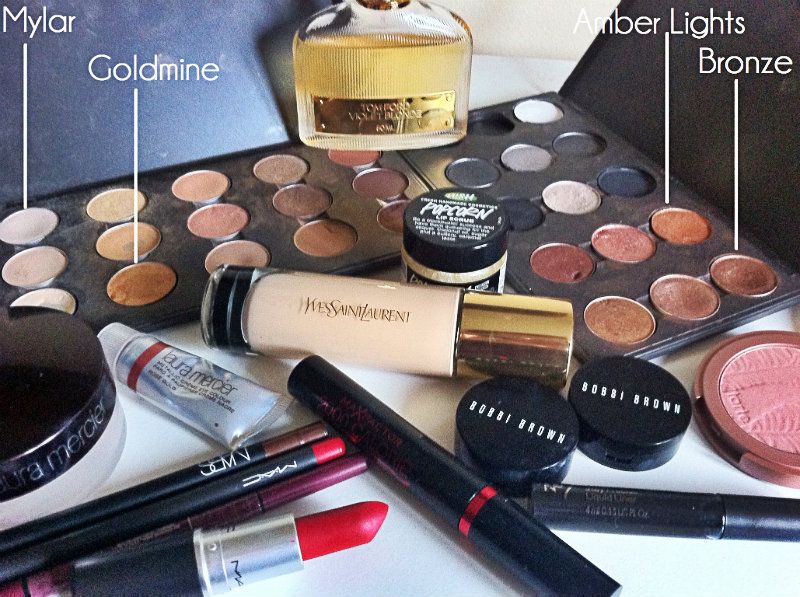 YSL Le Teint Touche Éclat - B10
Bobbi Brown Creamy Concealer - Porcelain
Bobbi Brown Correcter - Porcelain Bisque
Laura Mercier Loose Powder Foundation - Tender Rose
MAC Eyeshadow - Wedge (Contour)
Tarte Amazonian Clay Blush - Exposed
Laura Mercier Metallic Eye Cream - Rose Gold
MAC Eyeshadow - Goldmine (Lid)
MAC Eyershadow - Amber Lights (Lid)
MAC Eyeshadow - Bronze (Crease)
MAC Eyeshadow - Mylar (Highlight)
Max Factor 2000 Calorie Curved Brush - Black
*
Sephora Eyelashes - Flutter
Duo Lash Adhesive - Original
No7 Stay Precise Liquid Liner - Black*
NARS Larger Than Life Eyeliner - Via Appia
Anastasia Brow Whiz - Ash Blonde
LUSH Lip Scrub - Popcorn*
MAC Lipstick - Ruby Woo
Tom Ford - Violet Blonde
I was asked about how I did my hair on Instagram so, in case anyone here cares, I literally just curled it with a GHD, making sure to twist the front bits/fringe away from my face, spritzed it all with hairspray and then added some of the Aveda Pure Abundance at the roots. I forgot how happy really big hair makes me...!
If my camera hadn't died, I would have taken a proper outfit shot for you. In lieu, here's an awful iPhone pic of what I wore!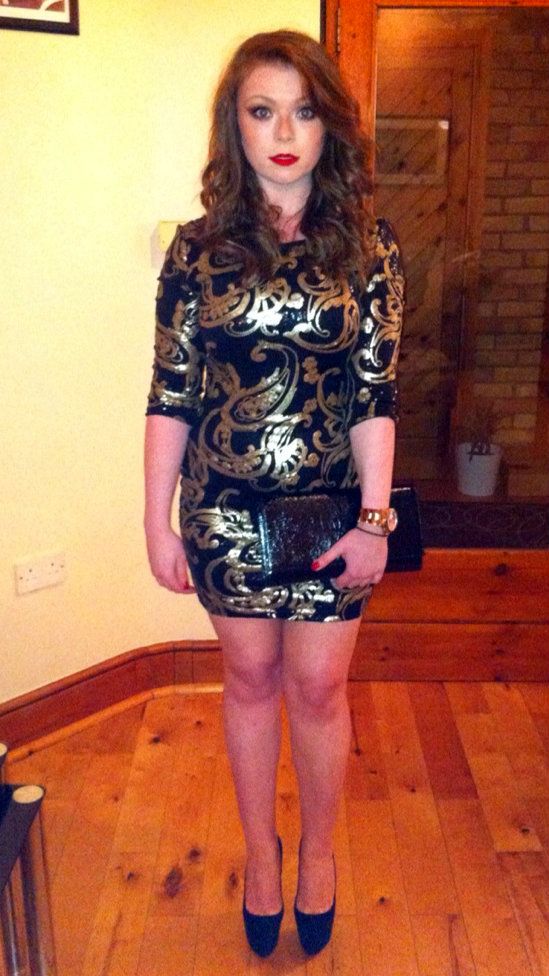 Dress - River Island (Link!)
Shoes - Christian Louboutin
Clutch - YSL
Watch - Michael Kors
<link rel="image_src" href="http://www.vivaadonis.com/2012/11/my-face-4-plus-outfit.html" />