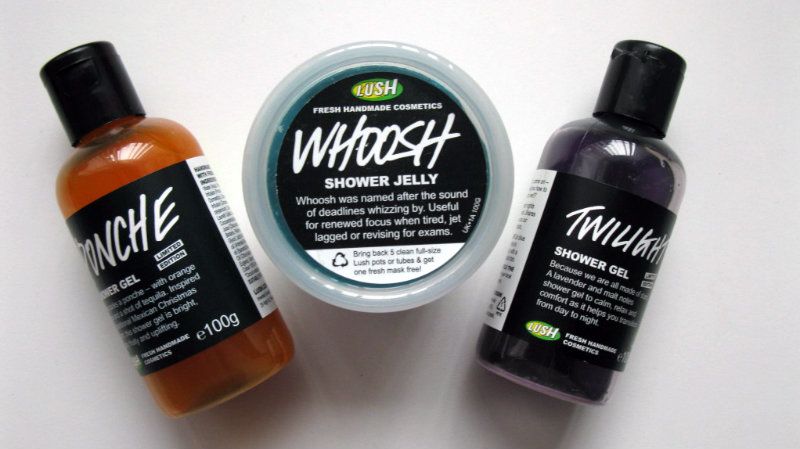 After we gave you a run-down of what Lush has on offer for Christmas 2012, we both commenced some rigorous testing of the products! I've been trying three of their shower products, all of which are available at the moment, and can now report back with some thoughts.
Ponche
is a spicy, orangey shower gel inspired by some kind of Mexican punch, meaning that it also contains tequila. Now, tequila is something that I have a love/hate relationship with. I might enjoy a shot of it on the odd night out, but that certainly does not mean that I want to be reminded of said shot in the next day's shower! I've seen some people say online that they can't detect the tequila in this, but I definitely can, so for that reason I've been steering well clear of this any time I have even a hint of a hangover.
Apart from the fear that the tequila in this gives me, I do like this shower gel. It's plummy and orangey and feels appropriate for this time of year. Like all Lush shower gels, it also foams up nicely and a little goes a long way. It's worth trying if you like your seasonal scents, but I probably won't replace this as I prefer a sharper, more zingy citrus scent like Happy Hippy, which is one of my all-time favourite Lush shower gels.
Speaking of zingy stuff,
Whoosh Shower Jelly
is about as refreshing as they come. I'm pretty sure I may have mentioned this on the blog before, as it's one of my favourite Lush products ever. This came in one of the gift sets I was given from the brand, but it's also a permanent product in-store.
Being the klutz that I am, it took me an age to figure out how to use a shower jelly without getting it absolutely everywhere. The best way I've found to use it is to take a small amount and kind of mush it into a damp shower puff - this way, it starts to lather up instantly and you don't end up wasting any by dropping it on the floor!
Whoosh is a really refreshing, icy, minty citrus shower jelly which is perfect for waking yourself up early in the morning. The scent is right up my alley as I love a sharp citrus, and as it's not overly sweet or girlie, it's appealing to men as well - I know that my brother really likes this as well. It's a great product to bring something a little different to your shower, and I know that it's something that I will continue to buy regularly!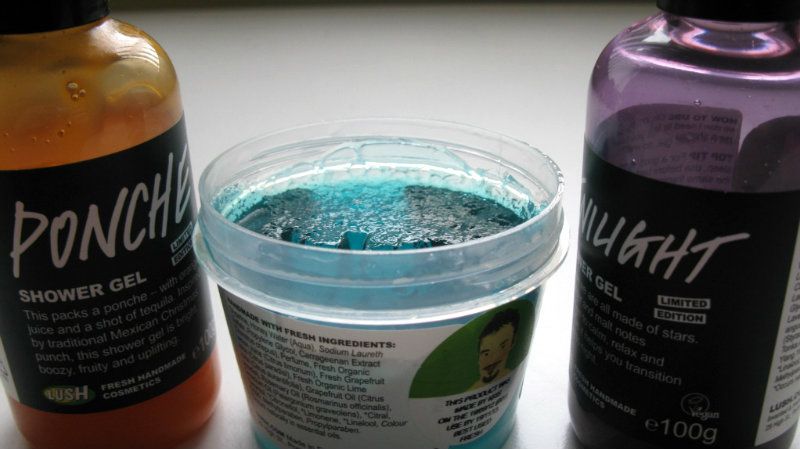 Twilight
is a limited edition shower gel which Lush release every autumn to complement their best-selling Twilight bath bomb. This gel is pretty much the antithesis to Whoosh, as it has a rich, relaxing lavender and herb scent which is perfect for winding down in a night-time shower. As I do tend to shower mostly at night (fun fact), I have found myself reaching for this quite a lot, and I've really enjoyed it!
It's a really soothing and relaxing scent which could be worth working into your routine if you find it hard to wind down at night. One of the nicest shower gels that I've tried from Lush in ages - I'll definitely be buying this again next time it comes out!
What are your favourite Lush shower products?