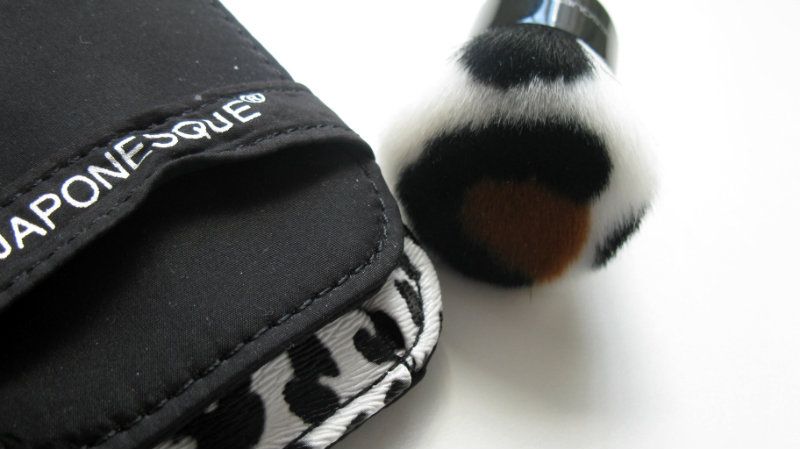 At the risk of sounding totally frivolous, make-up brushes are a top priority for both myself and Sinead. It's something that we've both invested in over the years, and we're always on the look-out for the next 'it' brush. While the Real Techniques brushes have dominated the blogosphere over the last year or so, Japonesque have been making brushes for a long time and have recently come out with some pretty innovative and intriguing stuff. I've been putting the Safari Chic Collection* through its paces, so if you like the look of these brushes, do read on!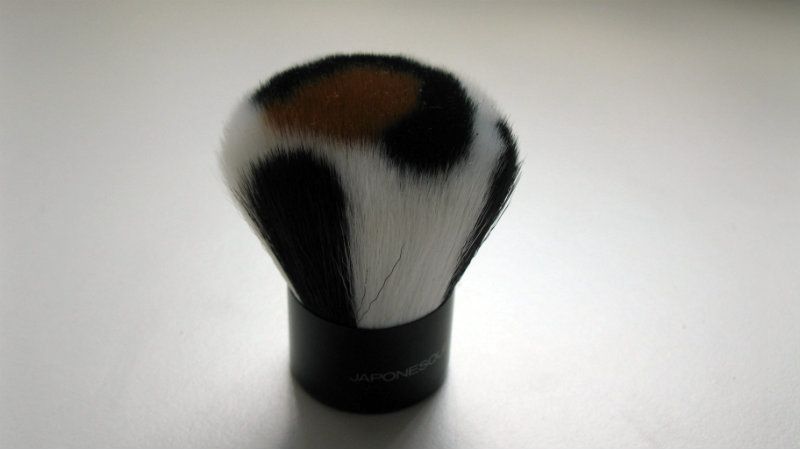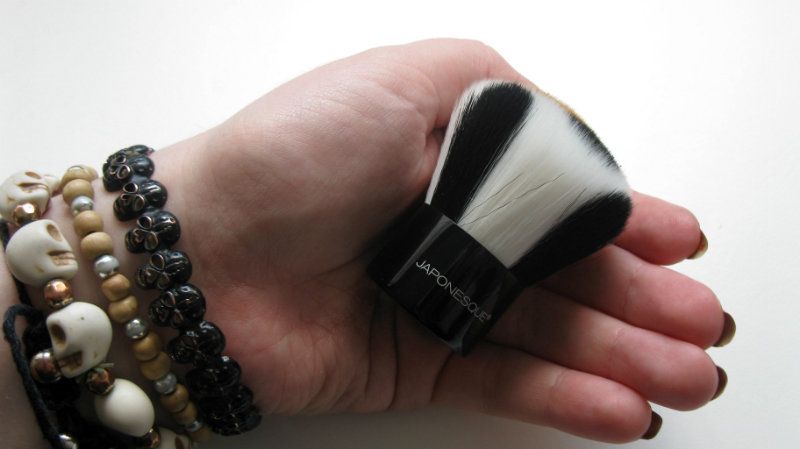 The Safari Chic Bronzer Brush (€25.19), is a densely packed kabuki brush with a glossy black handle. I just love the design created by the bristles themselves - it's a really unique idea, and any time I've pulled this out, my friends are mystified by it! The brush itself is pretty small but can be used for powder, blush, bronzer, etc. It's super-soft, and the synthetic bristles are really good quality. At half the price of the MAC kabuki, which is also a similar size, I think that this is a fantastic buy which will last you a really, really long time.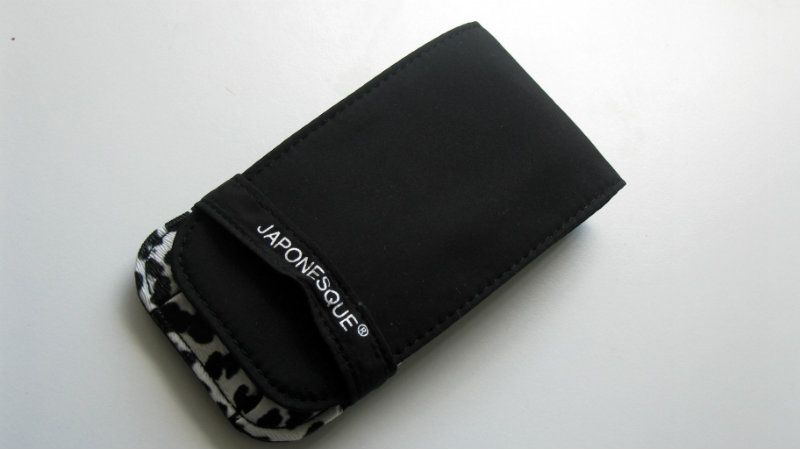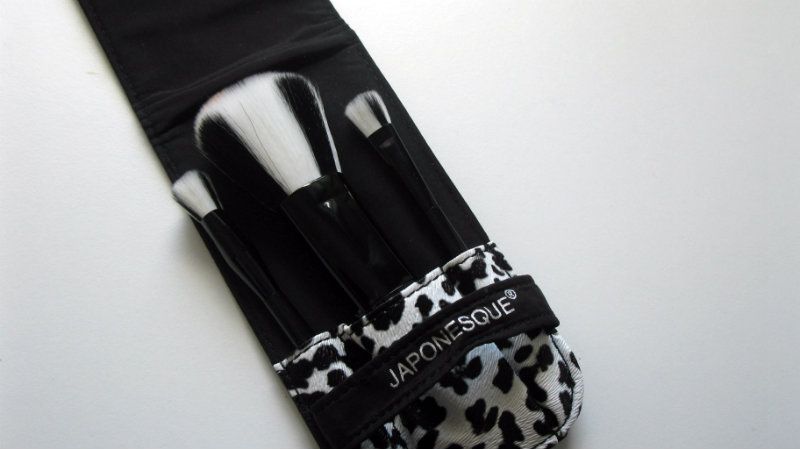 I've been equally impressed with the Safari Chic Brush Set (€36.15)*. It comes with three brushes - two fluffy eye brushes (one slightly smaller than the other) and a chunky little blusher brush. The canvas holder is really cute and has a contrasting dalmatian print rather than ordinary leopard - I love this little quirk.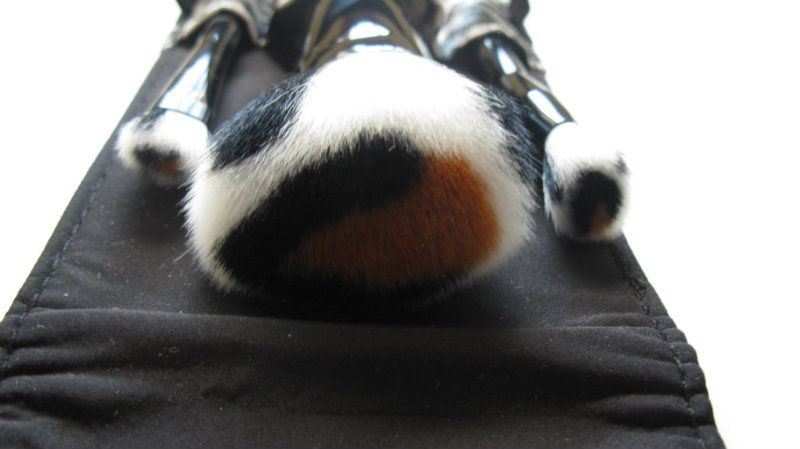 This trio is excellent value for money and is really useful, whether you are just starting out with makeup, or are a seasoned brush fanatic like myself. The eye brushes are perfect for laying down colour and doing some basic blending - you can very easily achieve a simple, pretty eye look using these.
I've used the face brush for powder and blush and it works really, really well and is my current blush brush of choice. The set works brilliantly as a trio and is perfect for taking away with you for a few nights - it's compact, but the quality is so good that you won't miss your full set.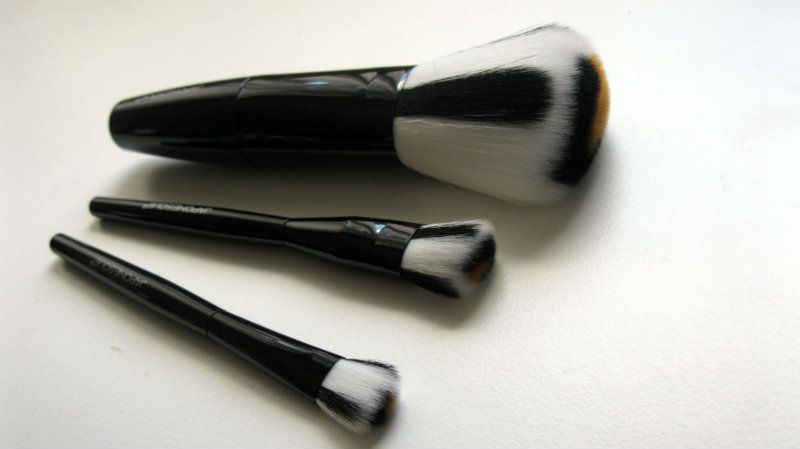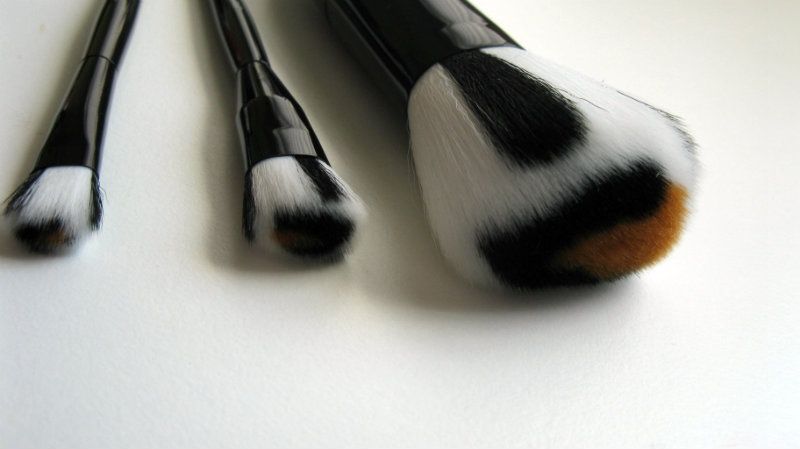 Overall, I love these brushes and will continue to use them for a really long time. They wash and dry very easily, and they are extremely well-made. The design is original and eye-catching and the price is pretty decent. Two very enthusiastic thumbs up from me!
Japonesque brushes are available at HQHair.com (not an affiliate link).