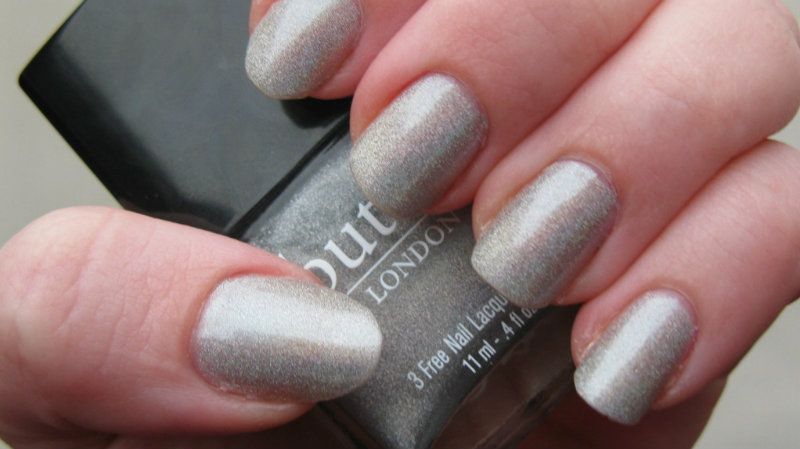 Butter London has to be one of the fanciest brands of nail polish that I've ever tried. This is my second, and both have been sent to me by
BeautyMatters.ie.
Would I buy one for myself? I can't say that I would for sure, probably only if I had a lot more cash than I usually do, and if in that case, it'd have to be a really unique shade like
Disco Biscuit
.
Dodgy Barnett is another pretty unique shade, which came out as part of Butter's winter 2012 collection. However, being a long-time nail polish hoarder, I do have a bit of a dupe for this -
GOSH Holographic
. If you're looking for a super-holographic, bling bling nail polish then the GOSH one is definitely the way to go if you can find it, plus it's also about half the price of Dodgy Barnett.
Nevertheless, this polish has plenty of its own merits. It's a much paler, more muted grey than Holographic, and the 'holo' effect is more subtle - meaning it was a bitch to capture on camera!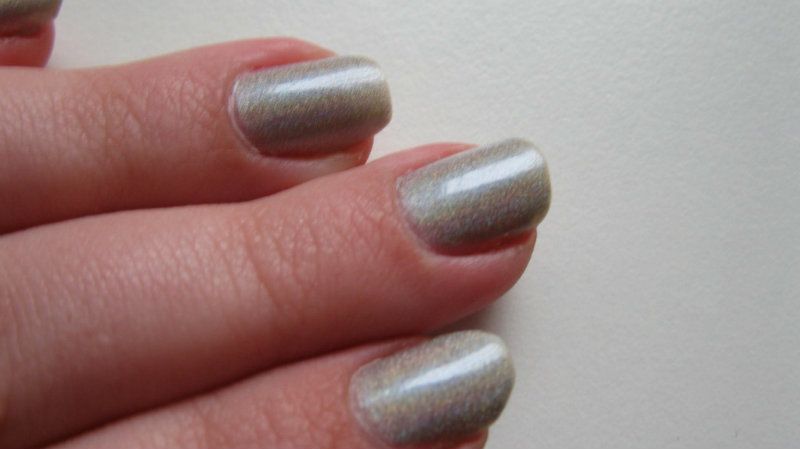 So the best way to describe this polish is probably a more grown-up version of Holographic. During the day it looks like a muted pale grey colour, and at night under electric light, the holographic element comes into play - great for day-to-night! I'm surprised at how much I've worn this, probably because it is a lot more subtle than you'd think. It also wears exceptionally well and it a dream to apply, so, for a luxury splurge or a nice gift, I do recommend Butter London.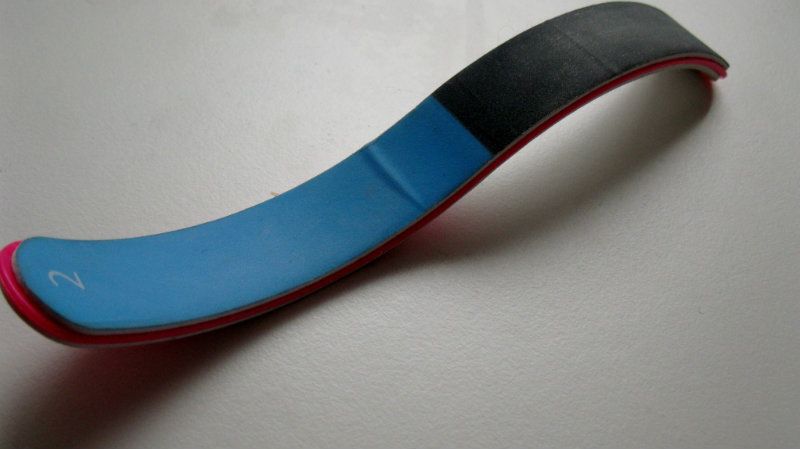 Now, on to this weird-looking contraption. This is the Stylfile, invented by some lad that was on Dragon's Den to make filing and buffing your nails easier. I was sent the buffer version, and when I initially saw it, I was quick to presume that it was a total gimmick product. Honestly, though, after I used it I was totally sold. The S-shape makes it a lot easier to buff your nails, but the best thing about this yoke is just how shiny it makes my talons, plus the effect lasts and lasts, so you don't have to do it all the time.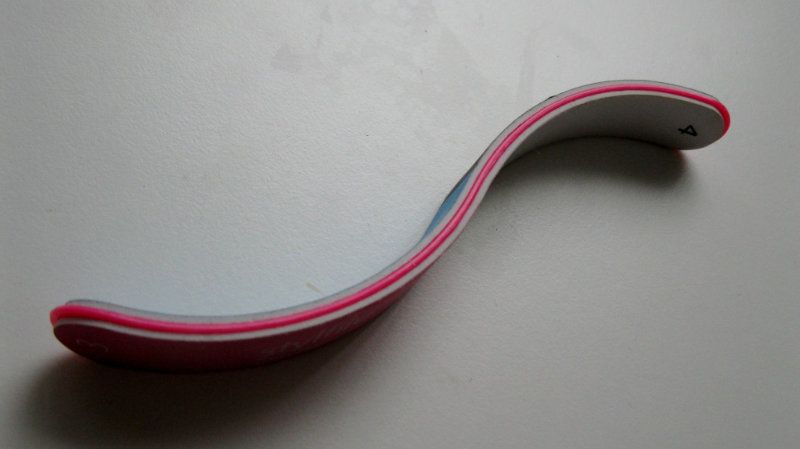 This thing has done wonders for my nails, which are naturally quite flaky. They seem less prone to breakage when they've been buffed. Nail polish is easier to apply, and best of all, glitter nail polish is so, so much easier to remove!
I have used nail buffers before, but nothing as good as this. 10/10!
Butter London nail polishes and Stylfile products are both available at BeautyMatters.ie (not an affiliate link).