I've made no secret of the fact that make-up brushes are my number one beauty weakness. I shudder to think of how much my collection is worth and despair at the thought of ever losing my brush roll (
I always keep it in my hand luggage when I travel!
). For the first few years of my beauty obsession, I was all about the MAC brushes and, to a certain extent, I still am. The quality and variety are unparalleled and I have never regretted spending the money on one. However, over the last year to 18 months, my eyes have really been opened to some really amazing brush brands that are good quality yet won't break the bank.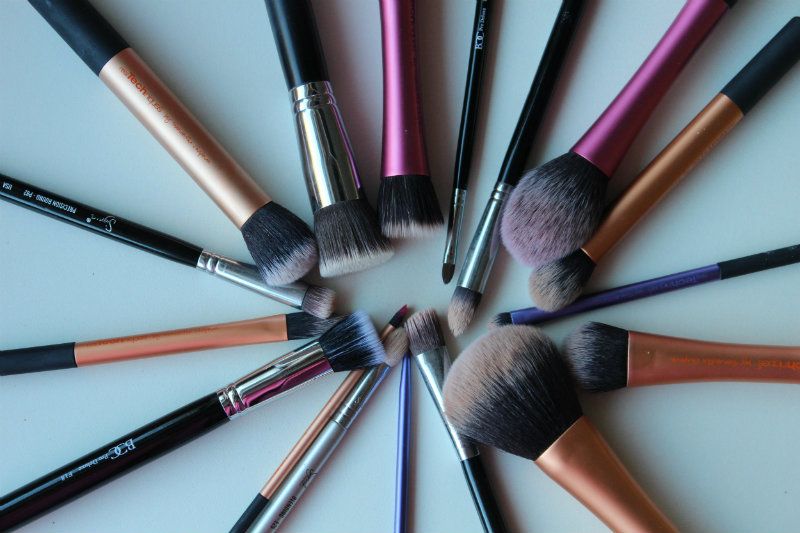 Sigma (RRP €8.95 - €164.95) is a brush brand that has, quite literally, shot to fame over the last few years. I remember when the first few YouTube gurus started featuring them and were comparing them to MAC and, I thought "
Pffft! They could never be that good at that price."
Then, when I got my first Sigma brush, the F80, I fell entirely in love and could totally see the reason for the MAC comparisons. The brushes are sturdy with good quality bristles that give the same results as their MAC equivalents. Really, it just highlights how overpriced MAC brushes are!! You can buy Sigma directly or from
Cloud10Beauty
.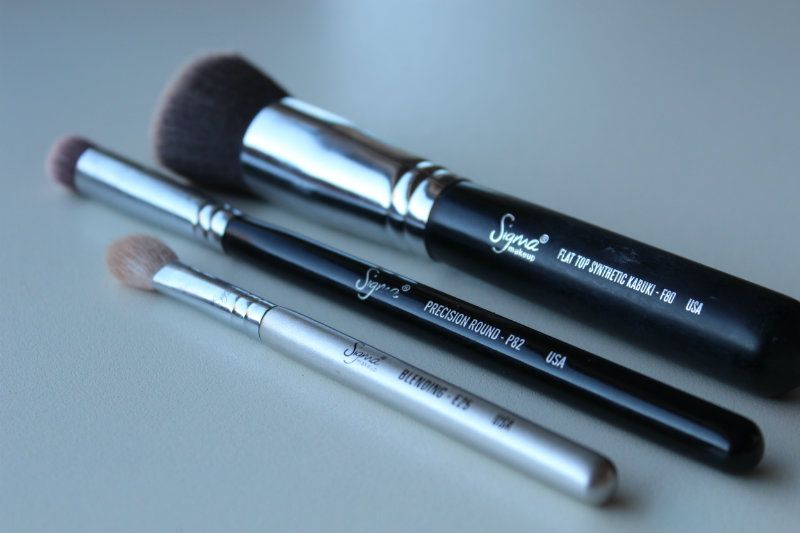 In the few short months since Samantha Chapman of Pixiwoo fame released her brush line with Real Techniques (RRP €8.50 - €30.49), they have garnered massive acclaim within the worldwide beauty community. Applauded for their synthetic yet soft bristles and multi-functionality, I now have ten of these brushes and they are the ones I reach for first everyday. I have a full review on the Real Techniques brushes so, if you'd like to see my thoughts, both positive and negative, click
here
.
Cloud10Beauty
also stocks Real Techniques, as does Boots!
Blank Canvas Cosmetics
(RRP €4.99-€146.99) is a relatively new brand to the market and an Irish one at that. They seem to be positioning themselves firmly alongside Sigma with MAC-alike brushes that bear the black handle and shiny silver ferrules. I was sent some brushes from the line to try out and, while the quality is hit and miss, these are a great option for anyone who just enjoys make-up as a hobby as opposed to a trade. For instance, the lip brush, L29* is the perfect shape, length and density for creating an even lip (
I used it in this look here!
). However, the F18*, seemingly BCC's answer to the MAC 130, which I also have, belies the budget nature of the brand. The bristles are scratchy in comparison to the MAC 130 and I don't feel that the bristles are as secure in the ferrule as they could be. That being said, this is a brand that offers a vast range of options for amateur make-up artists and personal use and, hey, it's Irish!
They are my top picks for some budget brushes; some hits and some misses in terms of quality but, for the sake of our wallets, I feel it's a fair compromise!