Last week we brought you the delectable Christmas collection from No7 and today we are following up with the festive offering from the little sister brand, 17. Dazzle The Night (
I had Gaga's Marry The Night in my head all day after writing this post!
) is inspired by crisp winter evenings and is packed full of shimmer, shine and subtle frost. The collection is rather mini in comparison to that of No7 and features three products; Shimmer Rocks and two Glitter Nails nail polishes.
I have never quite "got" these type of beauty products. They seem gimmicky and pointless and I don't care whether it is Guerlain or 17 selling them to me, I'm not likely to part with my money for them as I don't believe I would get the use from them. That being said, this is the first time I have had one of these products in my hands and it really is spectacular to look at!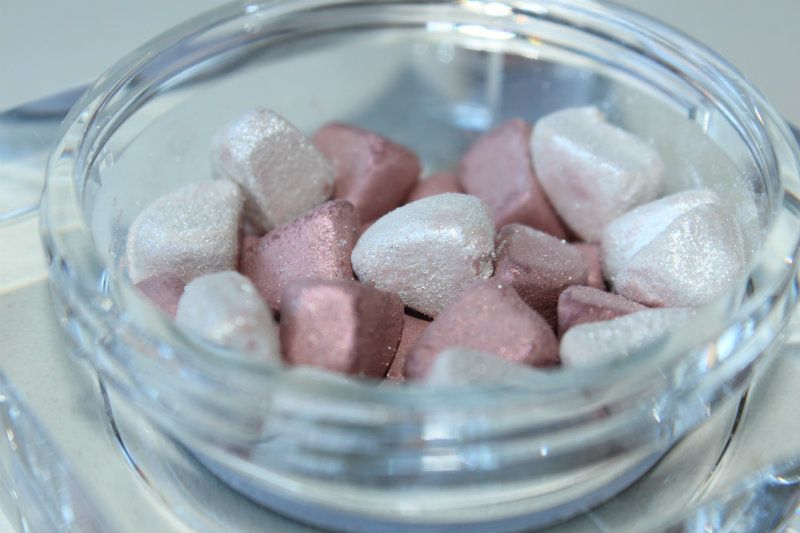 The pearls have, as you can probably see above, quite a heavy frost overspray but, this does rub off after a swirl or two of the brush. What remains are rose and silver rocks which give the skin a lovely sheen when dusted along the high points of the face and across the décolletage. For the festive season, definitely worth the €6.99 price tag!
The final part of this mini collection are the two nail polishes. Both shades are bang on trend for the festive season with Glimmer in the Night looking like a lighter, sheerer version of Chanel Peridot and glitter-packed Wishing Star sure to add a bit of sparkle to even the simplest party outfit.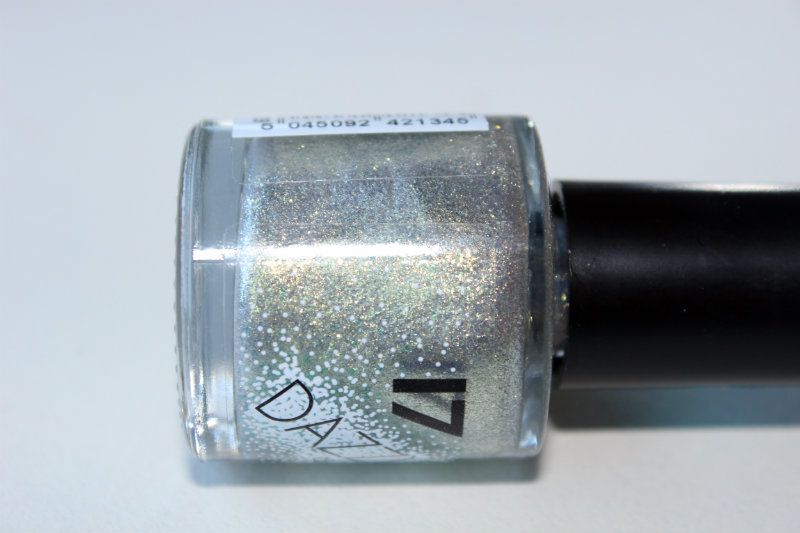 I was quite impressed with the quality of both of these as well as the finishes; they look a lot more expensive than their €4.29 price tag would lead you to believe! The bottles are also so dinky and cute that they would make great stocking stuffers or parts to a Secret Santa gift!