Beauty blogs are awash right now with 'autumn edits' for lips, cheeks and eyes, and today, I'm totally hopping on the bandwagon. Like pretty much everyone, I'm loving the change of season - mainly because it's a great excuse to go shopping for new leather boots, wool coats and cosy, fluffy cardigans. In addition to the bit of shopping I've been doing, I've also been upgrading my make-up by wearing warmer, deeper shades. I've also been embracing the pale even more than usual, by ditching the bronzer for just a tiny bit of contour and a soft pink shade of blush.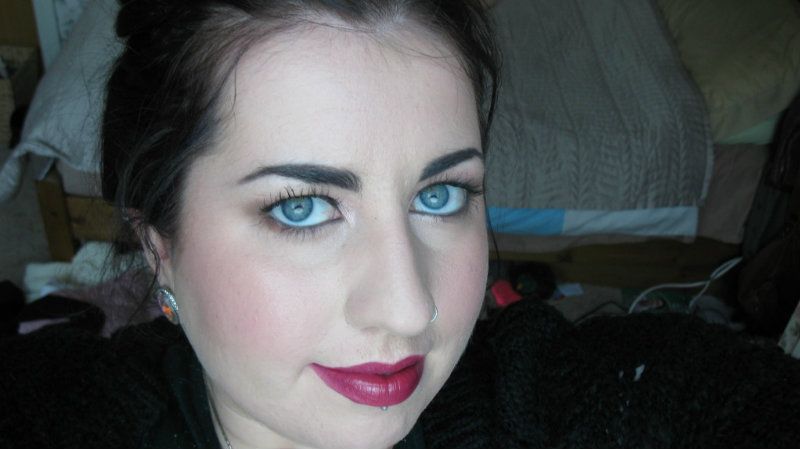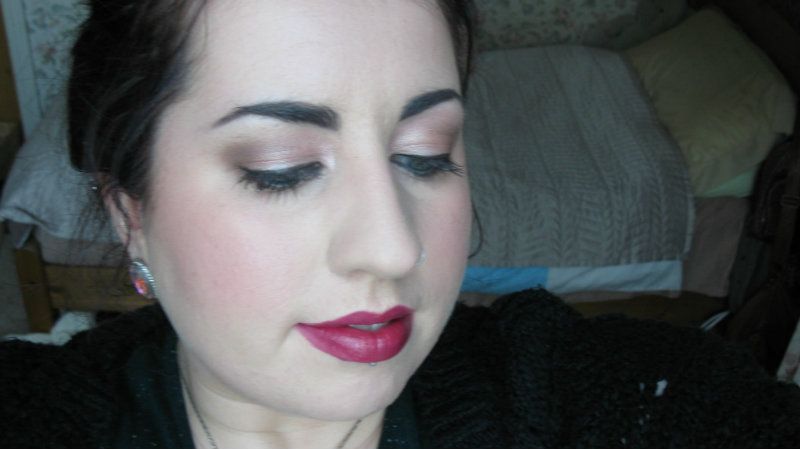 What I'm Wearing:
Face:
The Body Shop Pore Minimiser* (review
here
)
No7 Stay Perfect Foundation in Calico*
Collection 2000 Lasting Perfection Concealer
MAC Mineralise Skinfinish Natural powder in Light
MAC Harmony blush (contour)
TheBalm DownBoy blush
Eyes:
Maybelline Colour Tattoo in Pink Gold
Urban Decay Naked and Buck (crease)
Urban Decay Sin (highlight)
Max Factor 2000 Calorie Mascara*
Essence Gel Eyeliner
Benefit BadGal Waterproof Eyeliner in Grey*
Brows:
MAC Brow Pencil in Spiked
Lips:
Revlon Just Bitten Kissable Balm Stain in Crush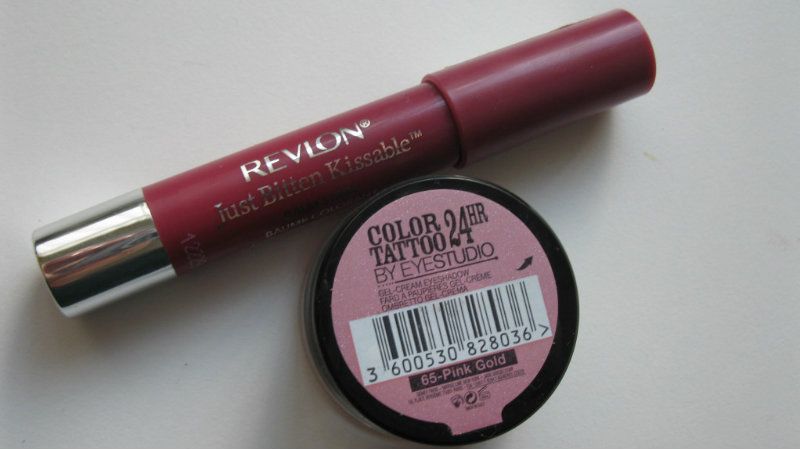 A special mention has to go to two products I used here; they kind of make the look, I love them, plus they're fairly inexpensive.
I've already spent
a whole post
raving about the Revlon Kissable Balm Stains. My love for them definitely hasn't gone away - they're probably my most-worn lip product, and I recently picked up my third one in the shade Crush. The dark, plum-berry shade is great for autumn, and the balm formula of this product makes it so much easier to wear - so, if you're a bit hesitant about wearing a darker lip, this could be the perfect introduction.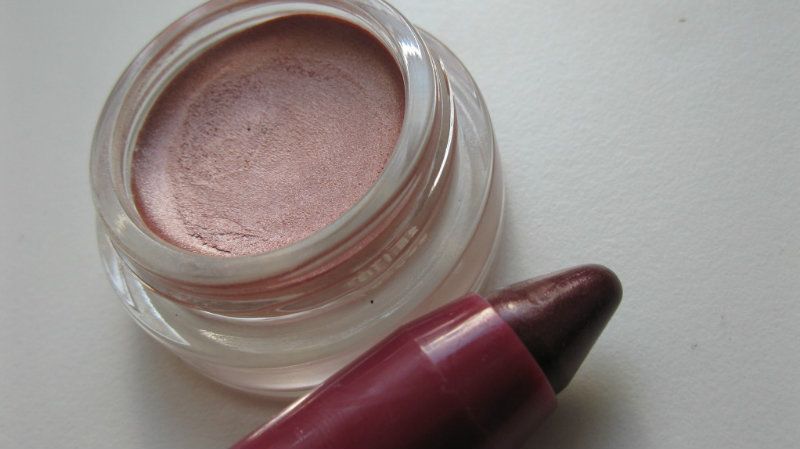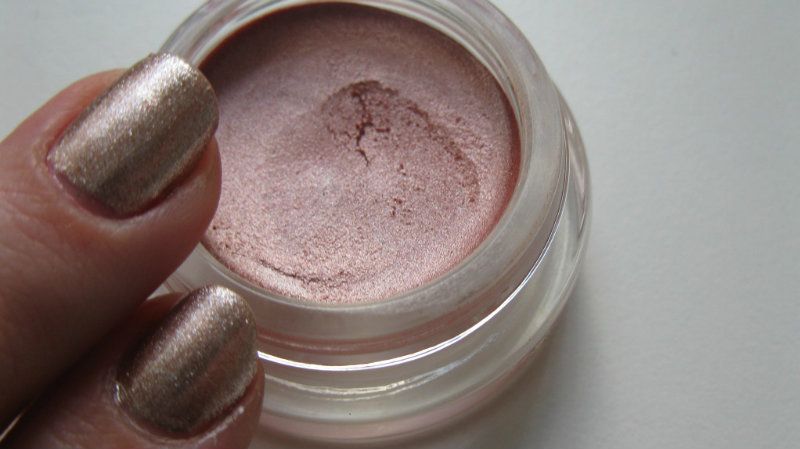 I've also mentioned the Maybelline Colour Tattoos previously - the shades are a bit hit and miss (I hated the gold one), but when they're good, they are very, very good! The shades that I'd recommend and use regularly would be On and On Bronze, Permanent Taupe, Immortal Charcoal and now their new shade, Pink Gold.
I definitely went a bit overboard taking pictures of this because I loved how the rose gold shade matched my nails (Orly Rage), but you'll at least have a good idea of how gorgeous this colour is. Don't be put off by the pink in the shade, this is a gorgeous warm metallic cream shadow that will really compliment any eye colour and lasts all day. I'm obsessed with it at the moment and hope that Maybelline will keep bringing out new colours!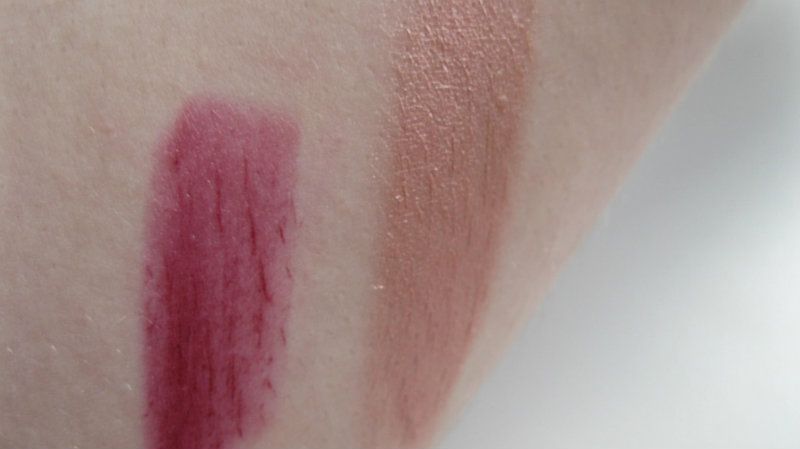 Swatched: Revlon Balm Stain in Crush, Maybelline Colour Tattoo in Pink Gold
Let me know what you think of these shades, and what your favourite make-up for this time of year is!