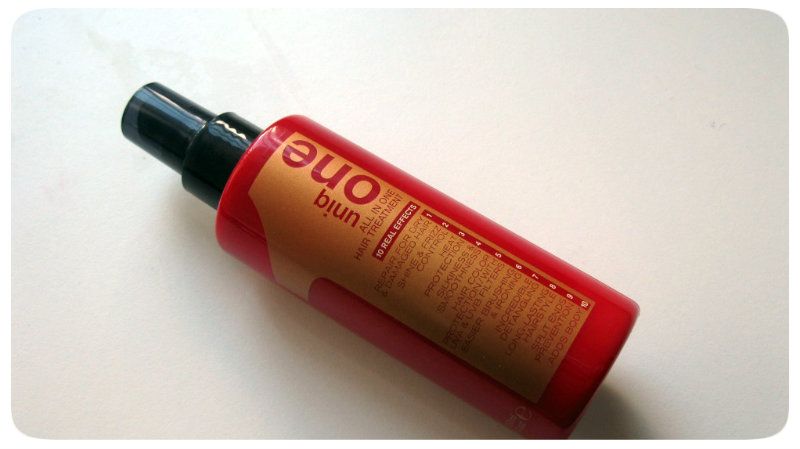 I'm constantly trying out new hair products, but it's rare that I like something enough to state with conviction that I will be repurchasing it. Two hair products that I adore and will buy again and again are
Revlon Nutri Colour Creme
and
Kérastase Chroma Thermique
- and I think this product is about to join them in 'can't-live-without' status.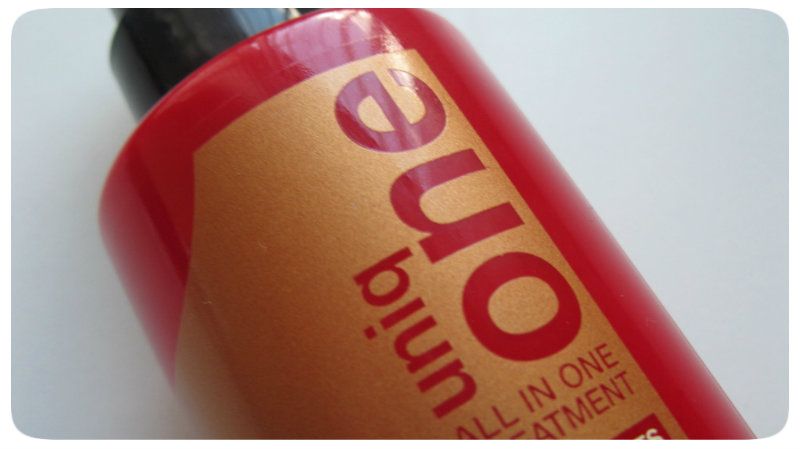 I had originally tried and loved a sample of this about a year ago, but forgot all about it as it wasn't available anywhere near me. Then I saw it for sale in one of my favourite haunts, Terrisales, and resolved to pick it up when I could afford to. At €15, it wasn't the cheapest hair product, but was at least significantly cheaper than a lot of Kérastase and Redken stuff that I'd tried in the past.
Uniq One is a Spanish brand that seem to be famed for this product and little else as their range is small. This all-in-one treatment appears to be extremely popular, though, and for good reason. It states '10 real effects' but to keep this short, I'll just tell you what it does pour moi!
As I type. I have this in my (damp) hair. As soon as I get out of the shower and towel-dry my hair, I spray a fairly generous amount of this in and comb through with the Tangle Teezer (which I talked about
here
). The consistency of this spray is quite viscous and almost oily, which helps detangle my hair like nothing else - but, crucially, it does not weigh it down. I find it helps dry my hair that bit quicker, and leaves it super-smooth and silky.
As well as all of this, it keeps my hair from frizzing up and tangling like
no
other product has before. Just as an example, I used this the last time I washed and styled my hair yesterday morning. Later that day I got caught in the drizzly rain for a good ten minutes and my curls did not frizz - they went a bit limp but there was no frizz in sight which is seriously a miracle for me. I woke up today with soft waves that were perfectly presentable after I brushed through them. Amazing!
If you haven't already guessed, I am a major,
major
fan of this treatment and will be buying it again as soon as I run out. I do really like the last hair treatment I reviewed from
Tresemme
, but Uniq One pips it to the post in terms of detangling and also keeping frizz at bay, so for me, it is worth the extra money. I recommend!
Have you tried this stuff, and do you think it's worth the price?