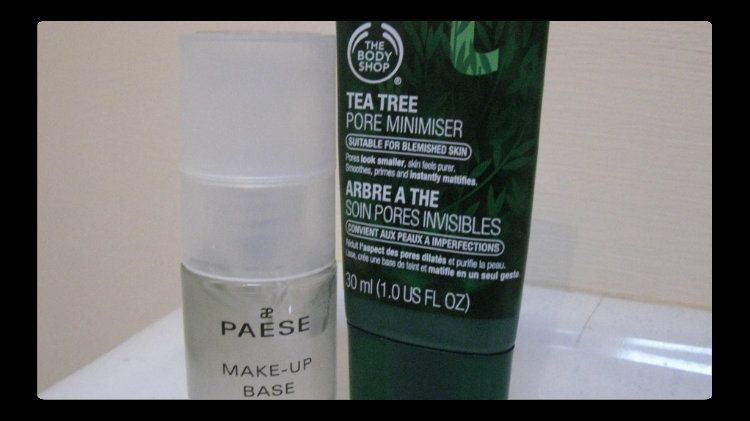 I know that some people are of the opinion that primers and make-up bases are either pointless or optional, but at this stage, primer is a step that has been firmly established in my daily make-up routine - the only exception being if I am wearing a BB cream that day. I love smooth, silicone-y bases that fill in all the mini-potholes in my face to create a really even canvas for foundation. If you're into the same kind of thing, and/or have an uneven or oily skin texture, keep reading, as these primers have been my two favourites of late!
Paese Matte Make-Up Base (€8.95 from Cloud10beauty.com)*
If you've never tried a primer before, this could be a good introduction. Paese is a really impressive Polish brand with great price points, similar to Rimmel or 17. This primer is fairly basic but it does work really well under my foundation. It's a clear, silicone-packed gel that smoothes out over my face really effortlessly and makes it a lot easier to get my foundation on right in the early mornings. I don't think that it significantly lengthens the wear time of my make-up, but, if I'm honest, it's the foundation itself that I look to to do that, not the primer.
I think that where this primer stands up is that it simply makes it easier for me to apply my make-up, which is always appreciated! It's a good, basic product and should last you a good while as you only need to use a little as a time. It's a nice product and reminds me a lot of the Sephora mattifying primer if any of you have tried that. A good base, but certainly not the best I've ever tried.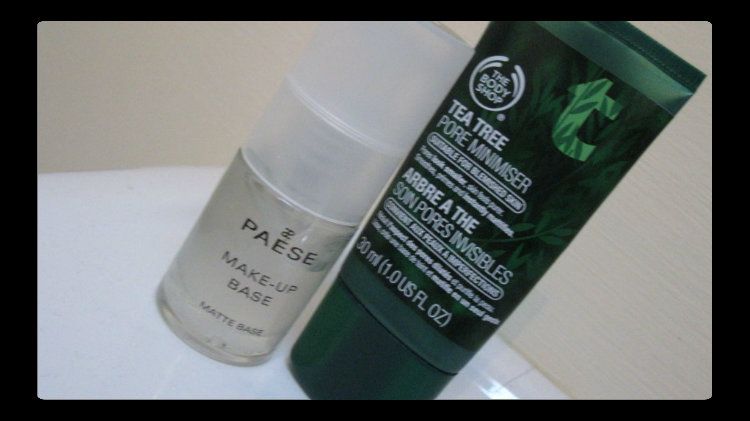 The Body Shop Tea Tree Pore Minimiser (€12.95)*
This primer leans more on the skincare rather than the make-up side of things, which led me to kind of automatically adore it. It claims to immediately reduce the appearance of pores upon application, and also to care for the skin and reduce imperfections with prolonged use. Using this product is an absolute pleasure, provided that you like tea tree. The idea of a tea tree pore product is fantastic, as it is a natural antiseptic, and so is less prone to blocking pores. This is, again, a very silicone-y gel, but with a softer, more 'melting' texture, which I prefer.
This stuff definitely does reduce the appearance of my (gigantic) pores straight away. It smoothes the surface of my face and I feel a lot better using this that I do using a traditional primer, because of its skincare benefits. Having tried and loved both this and La Roche-Posay Effaclar Mat, I definitely think that a primer with some inbuilt skincare is the way to go. If you have problem skin, this would be ideal as it won't aggravate blemishes or block pores and also helps with oil control.
I love the smell and texture, as well as the sleek packaging. It's a good price for 30ml of product, and it's something that I would buy again. I love it a lot!