It's rare that I rummage through my stash and find something that I'd totally forgotten about. No matter how disorganised or messy I get, I have a mental catalogue of all my make-up and I try to use something different every day, be it an eyeshadow, mascara or blush. Sadly, though, the odd thing is bound to get left behind! I found this stuck at the back of a drawer last week, and I've been using it non-stop ever since.
Side note: this is the second post we have up about blusher on the blog this week. I apologise if this seems like overload, but, well, we love blusher! Some may think that one is enough, but honestly, I feel that blush is one of the most transformative elements of make-up. Different shades can do different things to your face; something like MAC Harmony will, if used correctly, contour and chisel, NARS Deep Throat will make you look awake and radiant, and this blush will give a really natural, berry-toned flush which is really gorgeous and so appropriate for autumn and winter.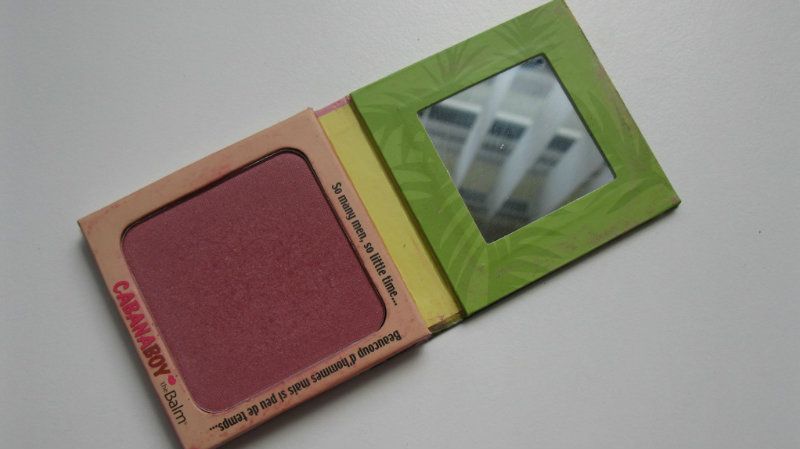 I bought Cabana Boy last winter because of my undying love for another blusher from TheBalm, Hot Mama. To this day, Hot Mama is my favourite blush
ever,
so it made sense to try another one. I picked mine up in A-Wear on Grafton Street, but I really don't know if the stand is still there. You could always buy TheBalm online at
FeelUnique
- FratBoy is next on my list!
So why do I love this blusher so much?! Er, let me count the ways. I adore the packaging - cardboard isn't exactly bulletproof but in comparison to Benefit, theBalm's cardboard packaging is surprisingly durable and long-lasting. The retro image on the front is just perfect, and there is a handy mirror inside the packaging. The caption inside - 'so many men, so little time', is fairly odd. I can't exactly relate to it, but I'll let it go!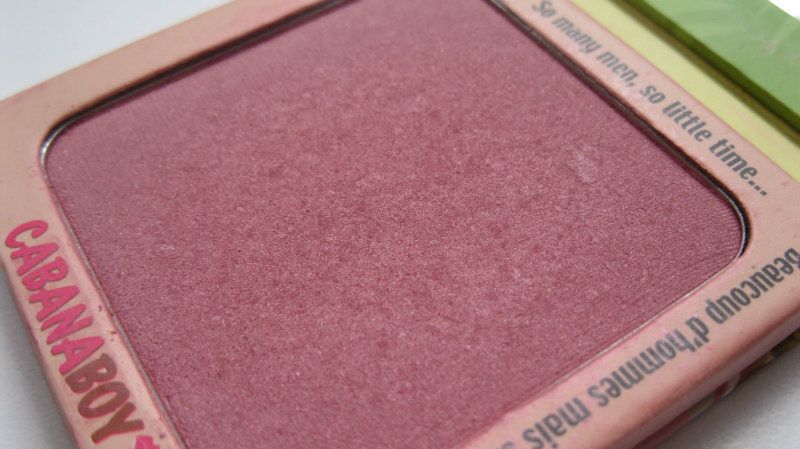 What I am really interested in, and what I want to draw your attention to, is the shade and texture of this blush. Some of you might think, looking at the colour in the pan, that it's far too purple and could never look right on. I actually learned from Temptalia many moons ago that grape and berry-toned blushers are actually some of the most flattering, underrated colours out there.
It's also worth noting that when you swatch the product, the shade isn't quite as crazy purple. This is also when the texture of this blush comes into play. It's really pigmented, soft, finely milled and has a fine sheen to it. Application is a joy because this is just so blendable; if you apply too much, just sweep over it with a powder brush until it's a little more toned down.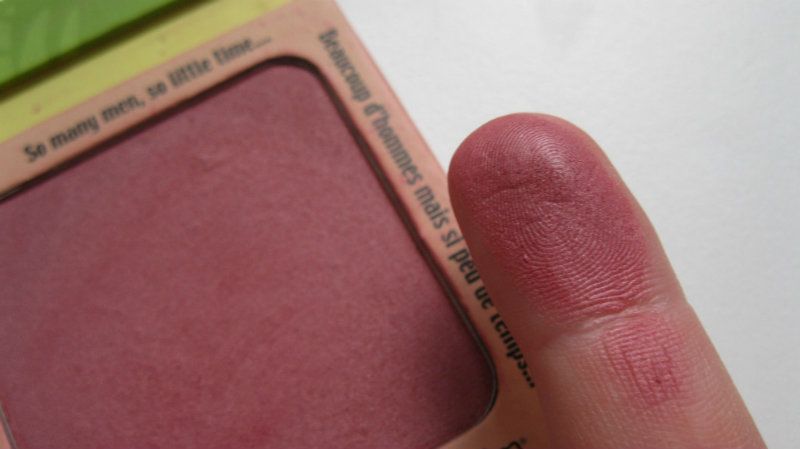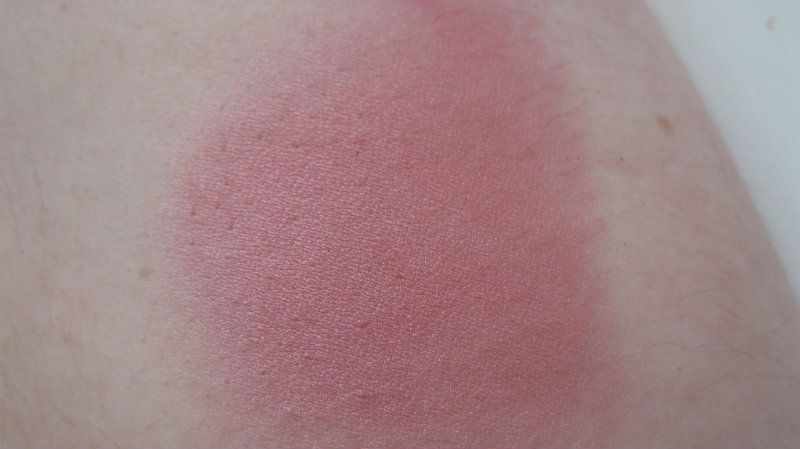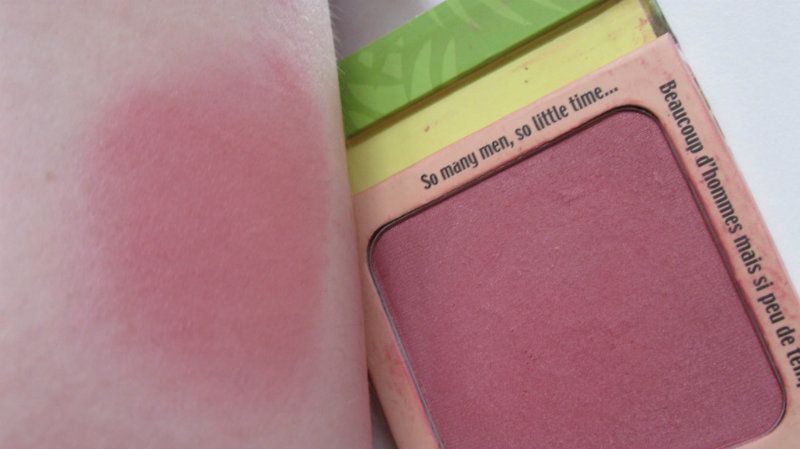 So, on the whole, I'm obsessed. I think this blush makes me look really healthy and a lot more 'outdoorsy' than I actually am - when I wear it, I look like I'm just back from a quick walk in some kind of romantic woodland setting. Ha! Not bloody likely - you'll mostly catch me inside reading cryptic historical documents for college, or else watching some kind of mindless trashy show (right now it's Gallery Girls), with a glazed expression on my face.
Are you as fanatical about blusher as myself and Sinéad are?! If you have any recommendations, let me know!