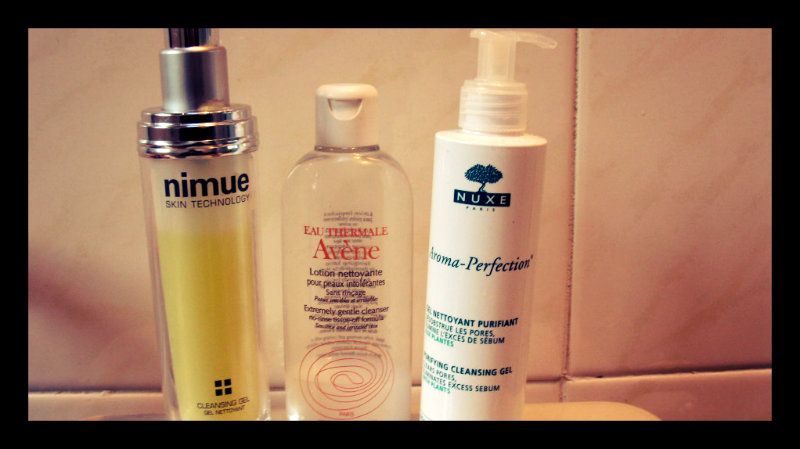 Surprisingly enough for me, I haven't really written about skincare in a while. I kind of know what I like and what suits me at this stage when it comes to most skin products - or at least I like to think I do! However, for a good while now, I've been on the hunt for my holy grail cleanser.
I have a few prerequisites; it must be gentle, it must not smell weird, and it must get all or at least most of my makeup off in one go. In the past, I've adored Cetaphil and also Nuxe Reve de Miel cleanser. I would still recommend both and would buy them again, but my quest is ongoing, as is my thirst for shiny new products!
This post features three soapless cleansers that I've been using on and off over the last few months. They're all pretty good but I have one very firm favourite - keep reading to find out more!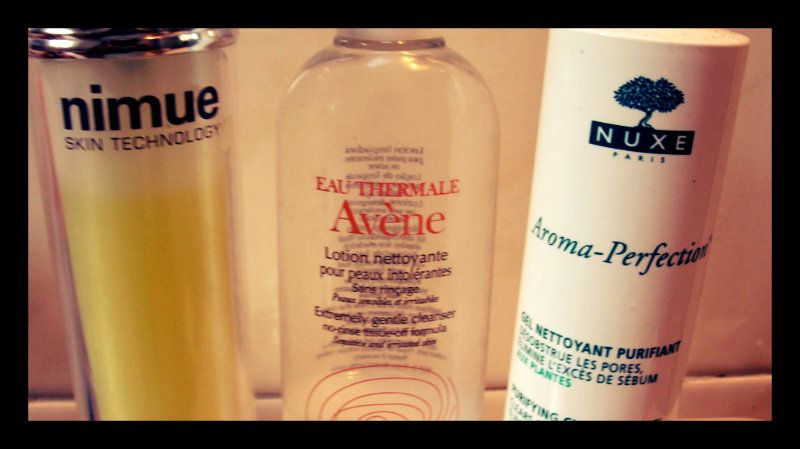 1. Nimue Cleansing Gel (€39.20 for 140ml)*
When I got this cleanser, I balked at the price that was written on the press release - so much that I actually did a double take. Sure, the packaging is impressive and all, but Nimue isn't a brand that I'm overly familiar with. Had I €40 or so to spend on a cleanser, I'd probably but something from Clarins, Lancome or Shu Uemura. Also, this cleanser only contains 140ml of product, whereas the other two that I'm talking about today are 200ml. Obviously, I was more than willing to give it a fair trial though, so I've been using this pretty consistently of late.
So, my thoughts? I like how effective this stuff is - it's a very good cleanser and gets everything off, leaving my skin comfortable and squeaky clean. It's easy to use - I spread a couple of pumps all over my face, massage with wet hands and rinse off with water and a facecloth. My skin seemed to like it well enough, and I had no adverse reactions to it.
To be totally honest, though, I've been left a bit underwhelmed with this stuff, and I would expect a lot more at this price point. I find the yellow colour of the cleanser a bit disconcerting, and I also can't get past the odour. It smells really strange - like putty or something - and I wouldn't usually be super-fussy about scent. So, being honest, I can't recommend this cleanser and would expect a lot more, especially at such a high price point.
2. Avène Extremely Gentle Cleanser (€17 for 200ml)
I picked this up on a whim after having a lot of success with other Avène products that I'd been sent, and also because Lisa Eldridge uses it! It's a really gentle (duh) cleanser than can be used with or without water, and won't irritate your skin or eyes.
I won't leave anyone guessing - I adore this cleanser. It's very calming, gets rid of everything and leaves my skin feeling clean and fresh without being tight or dry. I think it's great for all skin types, whether you're really dry or super-oily. There's no scent and it doesn't sting my eyes at all. A great product at a fair price, which I will be buying again!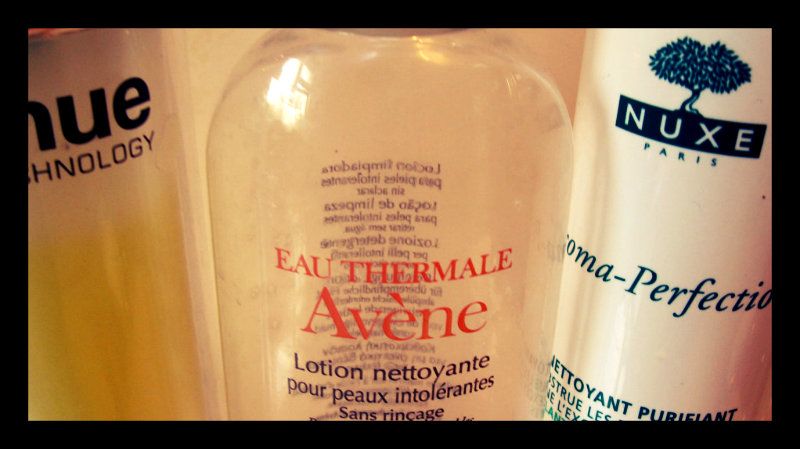 3. Nuxe Aroma-Perfection Purifying Cleanser (€15.99 for 200ml)
I mentioned this a while back in my last
skincare routine post.
I liked it then and I do still like it now but I prefer to use this in conjunction with an eye make-up remover as it does sting my eyes - however, it doesn't claim that it won't, so I'll forgive it! I think it's a great product for my oily skin type and I'm still using this as a morning face wash, just don't expect it to remove everything in one go.
So, I think we're all clear now that the Avène cleanser is quite dear to me! What's your favourite cleanser?